This post was most recently updated on January 24th, 2015
As we physically greet Fall (finally cold!) & mentally dismiss it (SS NYFW anyone), I've rounded up my top 5 Hot and Heinous of a FW 2010 favourite: the ubiquitous bootie.
THE TOP 5
A recent discovery. Kirkwood puts D&G to shame with his lacy, avant-guard sculpture.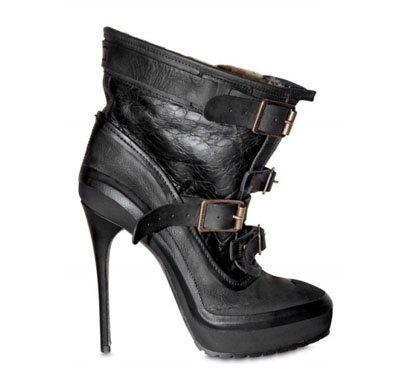 This Burberry bootie brings it all together: Sex, Strength, Design & Shearling.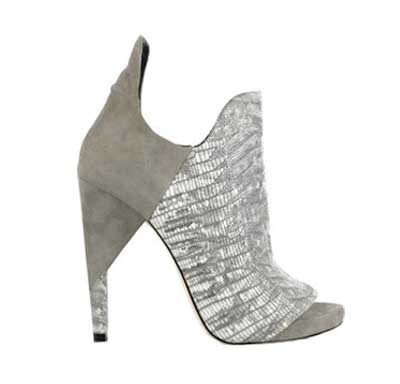 Love at first sight. In my favourite non-colour. Creative & just plain cool. And I don't even believe in peep-toe boots!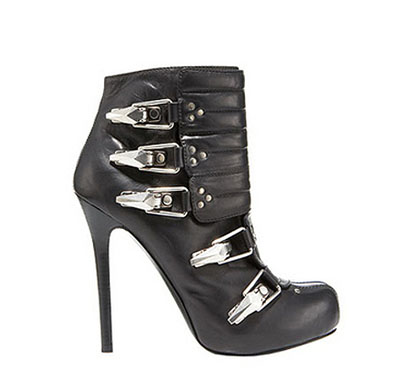 The supreme bootie. I must have it! Epitome of biker-chic & hard-core glamour. On a stiletto.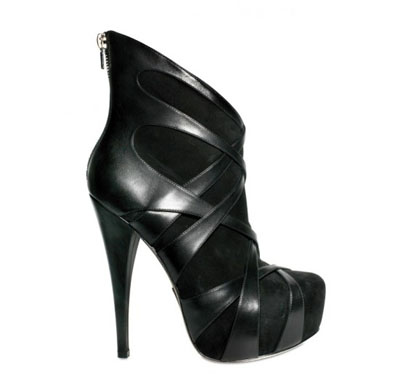 Fierce & feisty. A strappy sandal made love to the perfect bootie. Gaga for Alejandro!
THE HEINOUS 5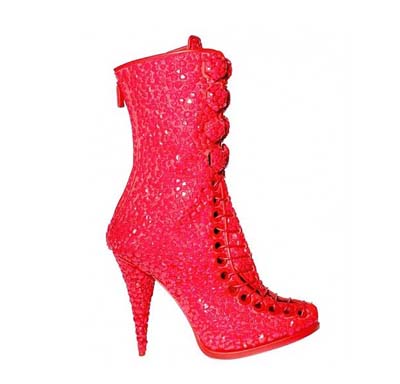 Givenchy, what went wrong? Looks like a burlesque can-can stripper on acid lost her boot.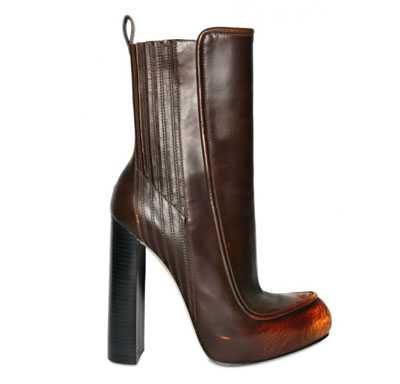 Oh, Mr. Wang. How could you? It's neither sexy, nor classy…not even great design. Just a great waste of your talent *sigh*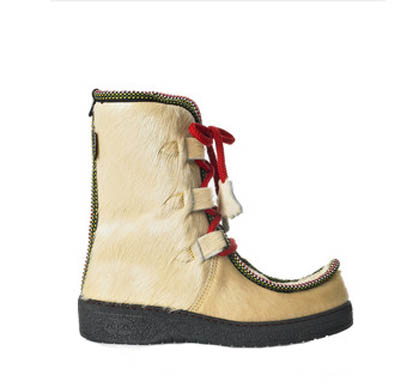 Elf, meet Pony. Pony, meet your Nordic cousin, Heidi.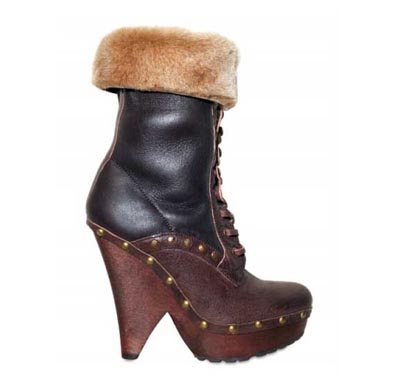 Dear Sam: Clogs are revolting. But this "creation" made me lose my lunch. Sheer monstrosity.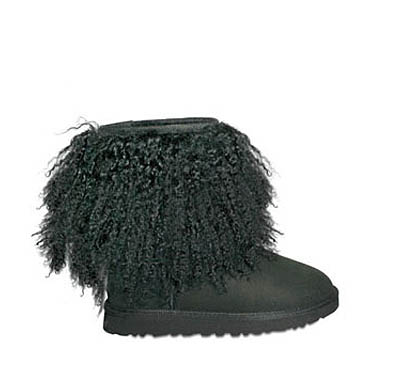 Footwear-meets-sheep. Or Chia pet. Or maybe it's meant to be a hairy cartoon!…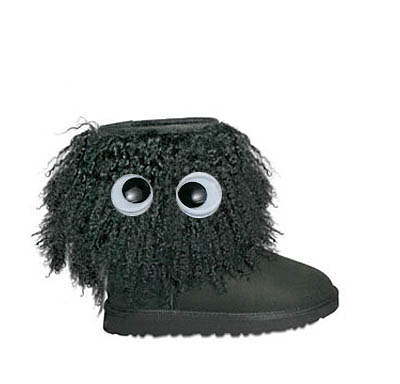 …much better!!
Conclusion? Be excited or be VERY afraid….
xo ShoeTease