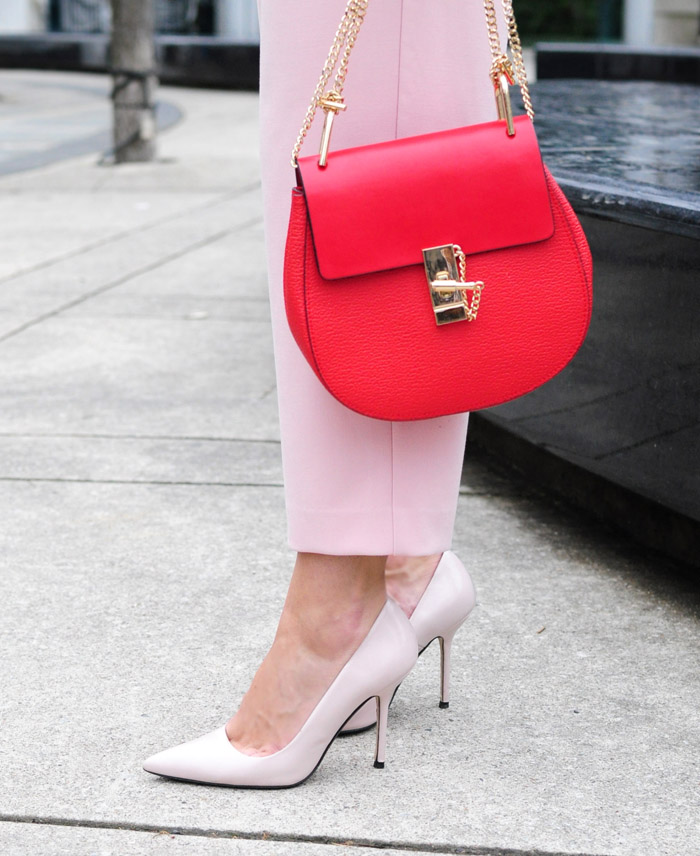 I don't know if it's the unfortunate weather or earlier times of some shows, but when I showed up ready to snap some great #TFW street style shoes. Nobody. Was. There. And I was kind of like "did I get the schedule all wrong?".
Luckily I hadn't (as a stickler for punctuality, I would have been a little shocked if I had!). But there were no photographers or street stylers to be seen, much to me & my camera's dismay. However, right before the Ellie Mae show, small crowds began to form & pictures started being snapped!
There were a lot of boots & many less "out there" shoes than one might expect to encounter during fashion week, but that's what happens when it's cold, muggy & rainy during Toronto Fashion Week. I mean, suede & pony hair will get ruined, leather outsoles will peel & canvas shoes will get soggy. And who wants that? Heck, I wore sneakers so who am I to talk, right?!
Thankfully after some time, brave fashionistas did venture out in less weather appropriate shoes & attire, which, yes, made me rather happy! For the brief period of time I was able to stay before my toes started to freeze, here are best shoes I spotted outside the tents on day 2: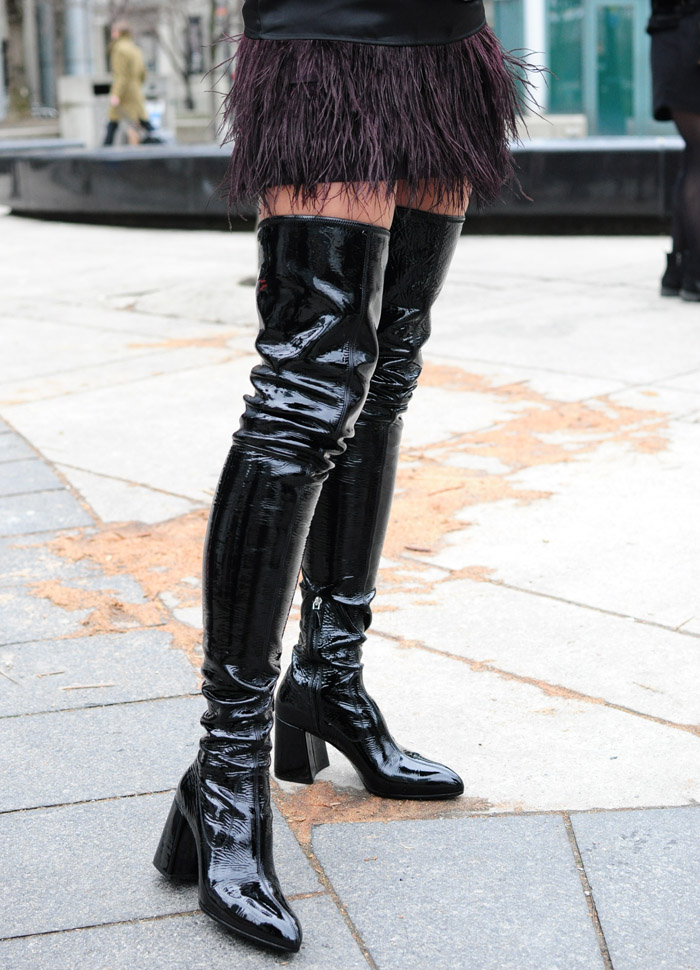 @Jinny_jm_seo wearing incredibly tall thigh high patent leather boots from an unknown Korean brand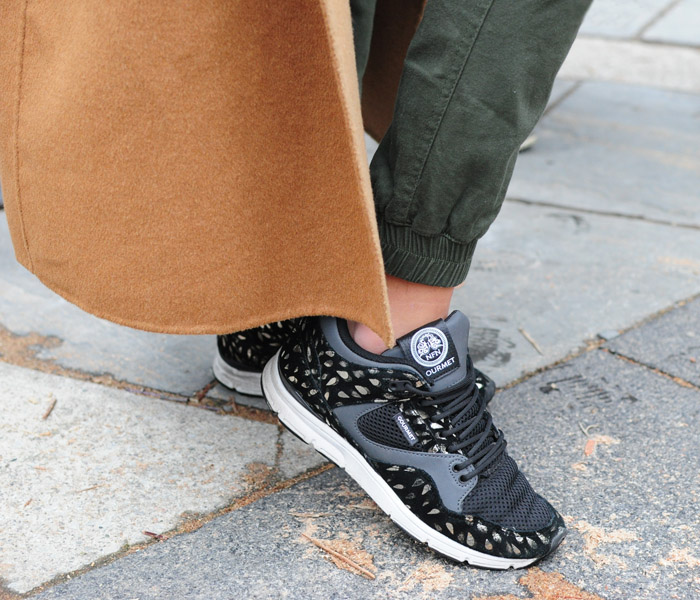 Black & grey sneakers: Gourmet Footwear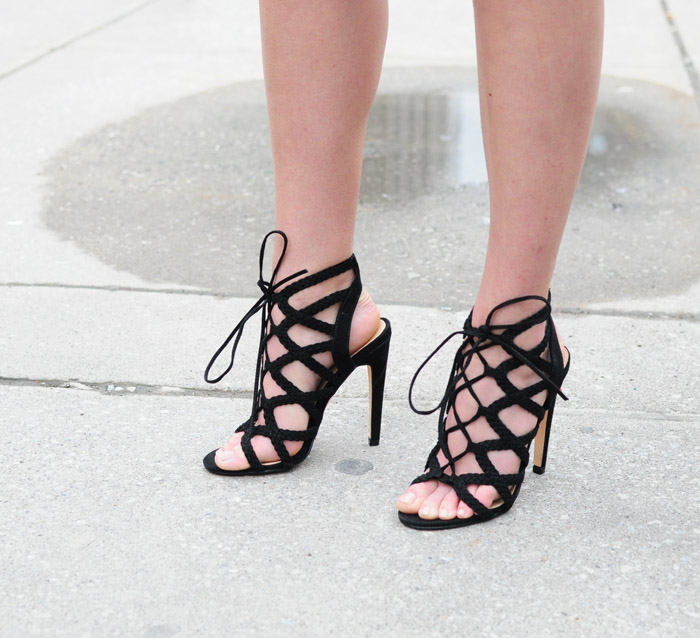 Forever 21 strappy cage high heels worn by @Jax0z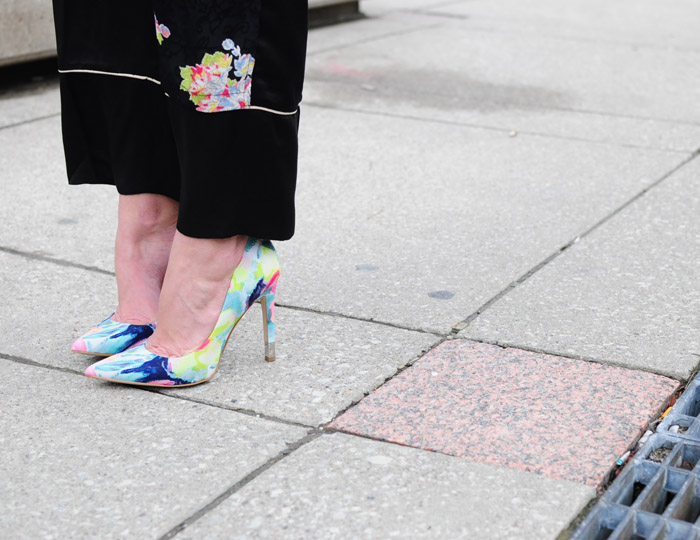 Colorful neon pointed toe heels from Guess, worn by Liat of @Yomanchic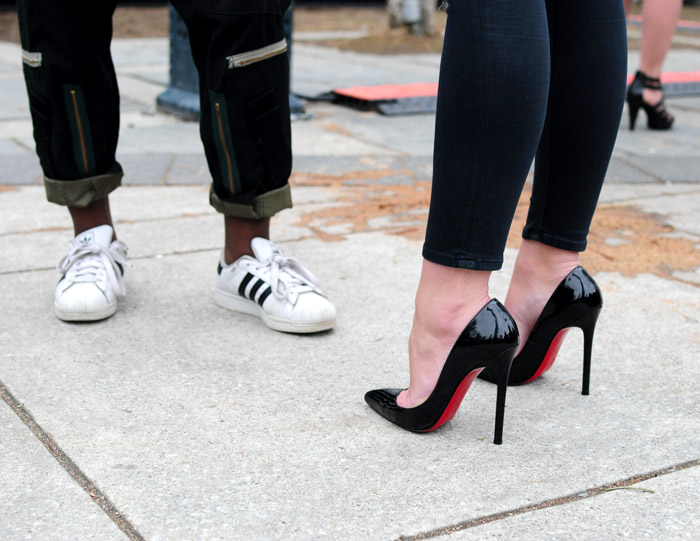 White Adidas Superstar make a stark contrast to black patent "So Kate" Christian Louboutin pumps. I'm a fan of comfortable shoes, but wow, those Loubies might just be worth the pain! You can buy these exact red soles here.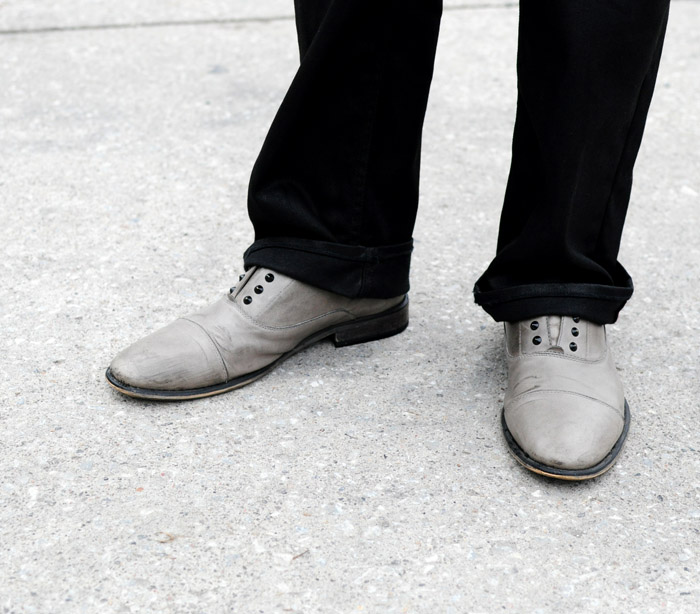 Rugged Rudsak grey lace-less brogues worn by Leo of @UVstudio (aka, ShoeTease's own photog!)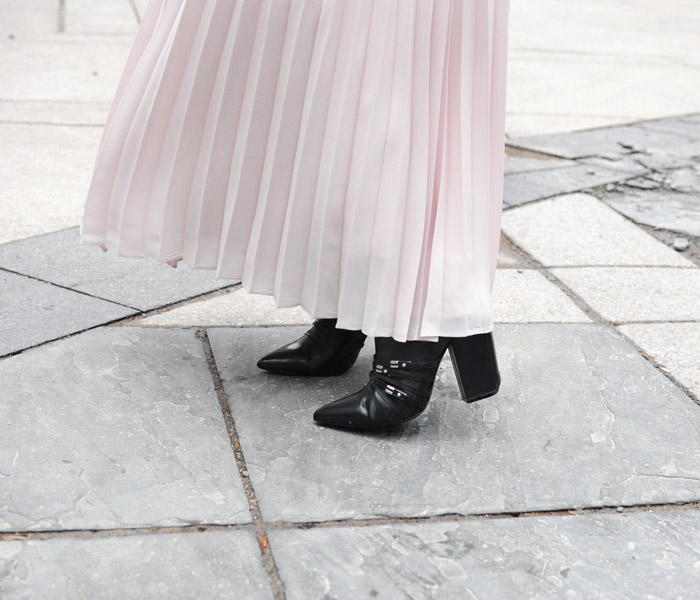 Amara from @laceandbraids killing it in chunky heeled booties & feather weight pleated skirt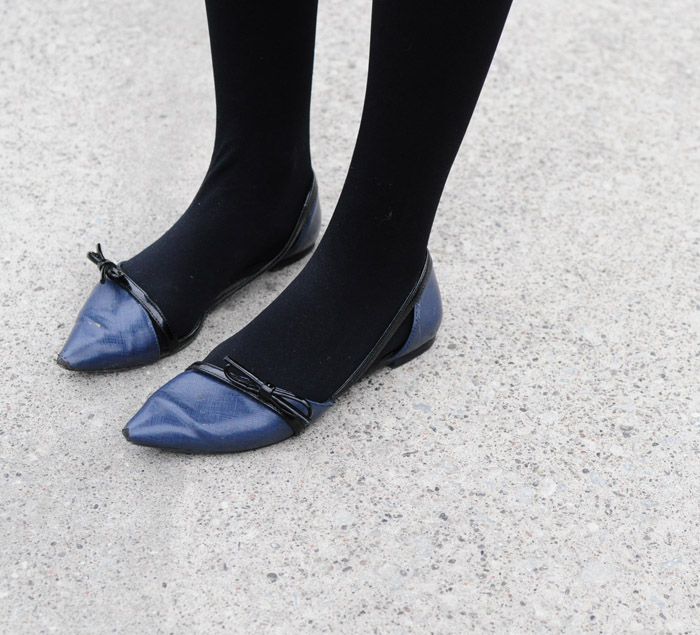 Quirky navy flats with a vintage vibe from Zara. Worn with opaque tights by @ShannonSaunder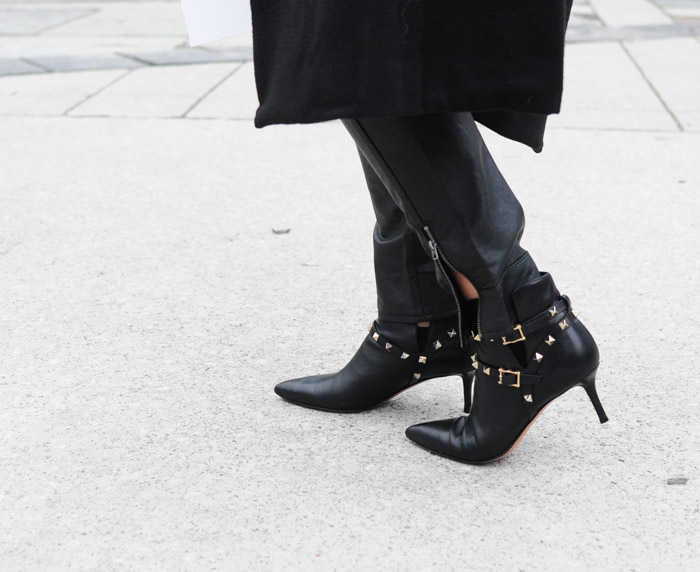 Black Valentino Rockstud ankle boots. Loved these styled with chic leather-like sweats!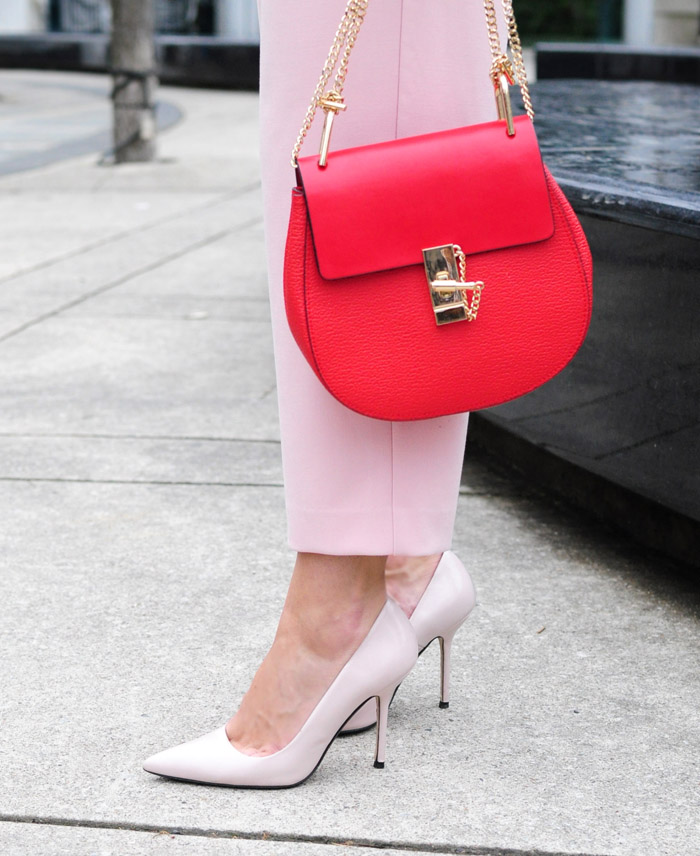 And last but definitely not least, my fave accessories combo from #TFW Day 2: these blush Zara pumps with red-hot Chloé "Drew" purse!
Shop the Shoes:

xo Cristina