This post was most recently updated on September 16th, 2019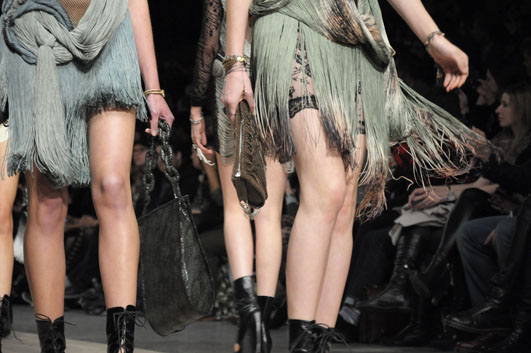 Denis Gagnon
My favourite Canadian designer is he. I have been in love for years now, as I find his detailing, beautiful forms and meticulous craftmanship unparalleled in this country. Admittedly, there is a lot of, ehm, "unfortunate" fashion in Canada, especially coming out of Toronto. So whenever I fall upon a designer or collection that is beautiful, avant-garde & elegant, I breathe a sigh of relief. As I am particularly fond of Gagnon, I will ignore the subtle Rick Owens references. But I say if you're gonna be influenced by any forward-thinking designer, it ought to be Owens!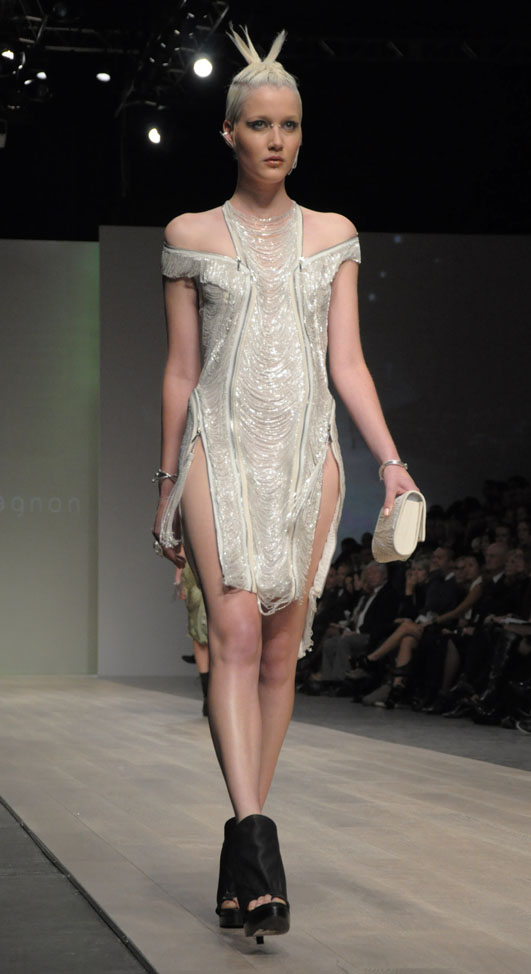 See the FULL show:
DUY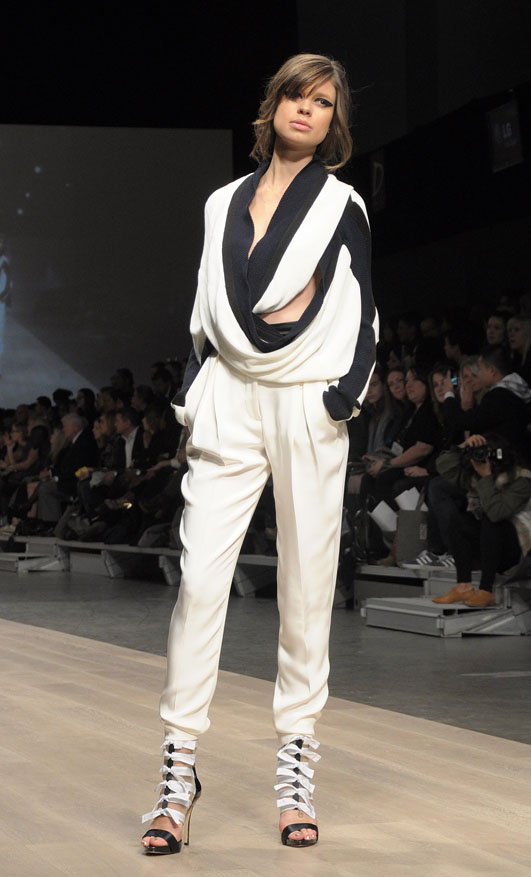 Pretty fantastic show: feminine, yet edgy. Great tailoring. Love the black & white contrast looks, feather detailing and metallic-coated fabrics.
See the FULL show:
Amanda Lew Kee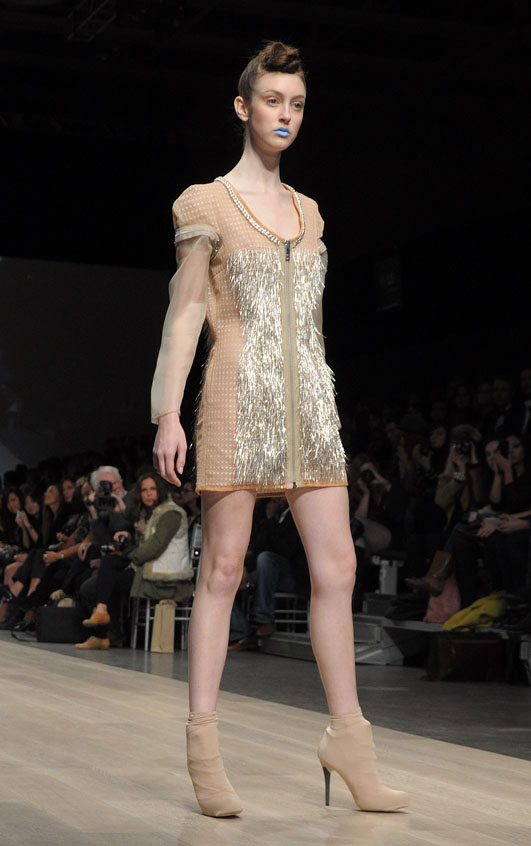 Nice collection, especially the neutral toned organza sparkle fringe looks; modern, structured glamour.
Best of Amanda Lew Kee:
no images were found
xo ShoeTease