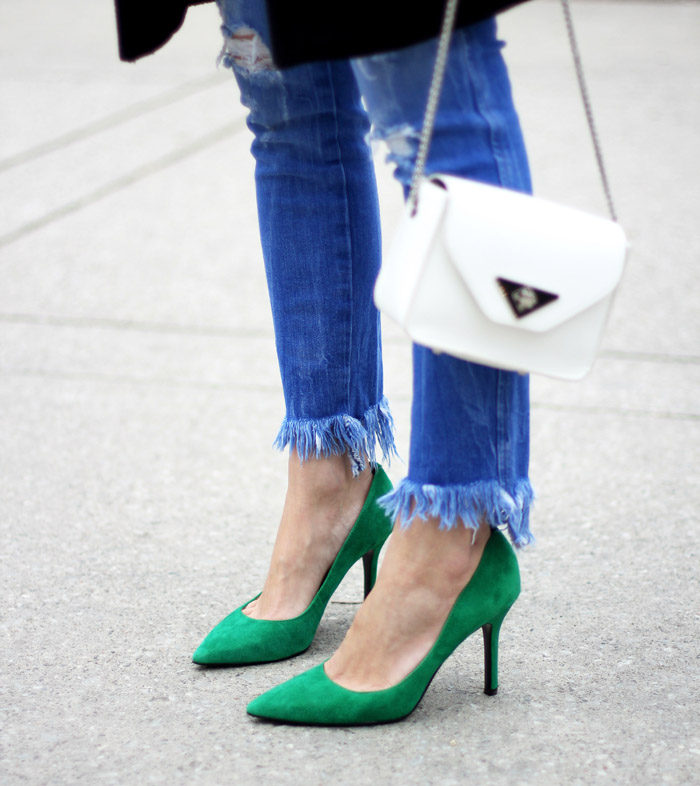 Between the frigid gusts of cold wind, casual downpours & piercing sun, Toronto fashionistas had their work cut out for them as they strolled (or as many did – run!) in & out of the last round of #TFW fashion shows. Some attendees & photographers were brave. Some, including myself, completely chickened out against braving the elements thrown to us by Mother Nature!
However, I did go sock-less, which is already quite the effort for me! Whatever it takes for those shoes to look good, right!?
Even though I wasn't able to stay nearly as long as other years, taking pictures of the great street style moments in Toronto last week, I was lucky enough to be in the right place at the right time to have many a pretty shoe (and purse!) stroll by me. So here are the shoes & footwear styling I particularly enjoyed during the last two days of Toronto Fashion Week. Missed the previous shoes I spotted? See my favorite finds from #TFW Day 2, right here!
Oh & by the way, I totally included myself in the mix, above. Because, green shoes: the perfect original shoe color for fashion week AND St. Patrick's Day, if I may say so myself 😉 They're from Nine West & you can find the almost exact style here. Thanks to my photog Leo for snapping this pic!
Pretty Shoes from Outside the #TFW Tents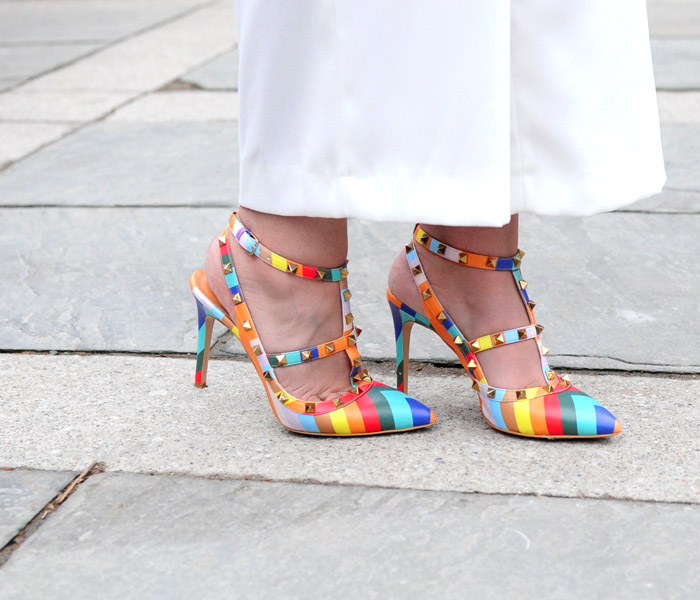 Valentino "Rockstud" striped heels. The perfect rainbow heels you can wear all year round & a current shoe trend that's worth partaking in. Also extremely appropriate for St. Paddy's Day! Worn by @linaalghalai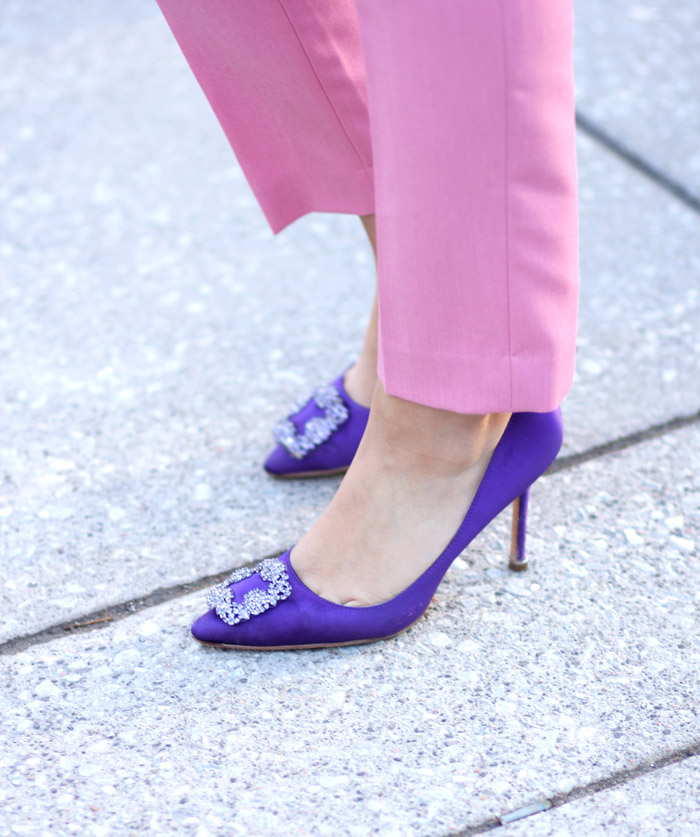 Maybe because Sex and the City put them on the map, but I can't seem to tire of these Manolo Blahnik "Something Blue" in every shade! Love how @negzila styled her purple satin pumps with pink pants. So colorful & chic.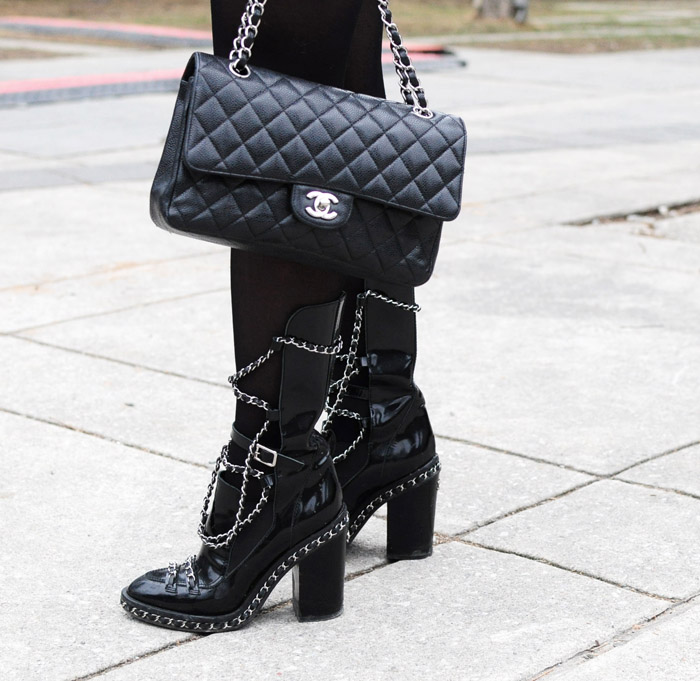 Truly, one can never go wrong will Chanel on Chanel. Worn by the lovely @transcenequeen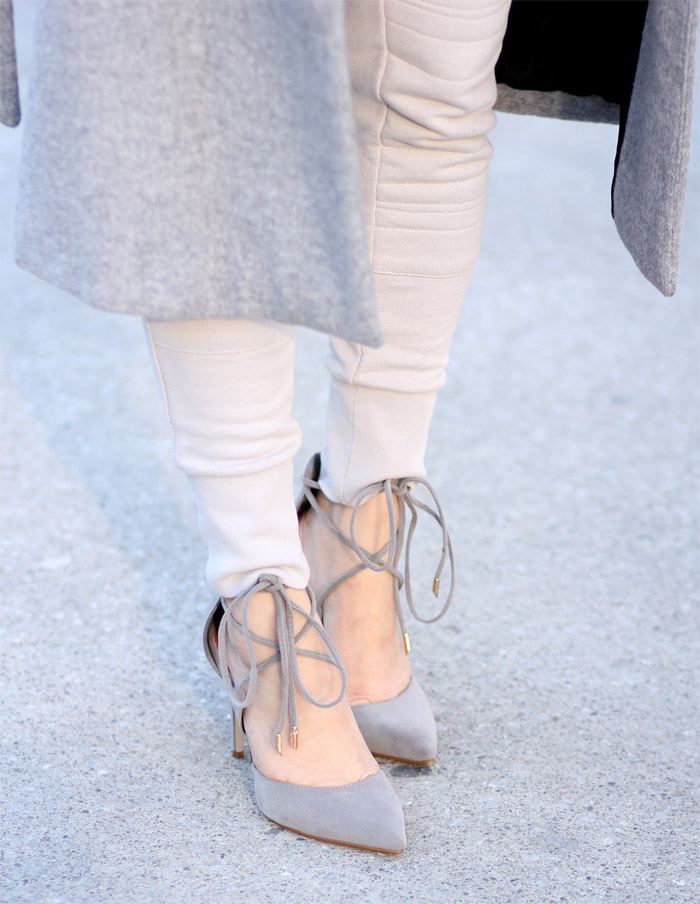 Beige & grey are a true force to be reckoned with. A great deviation from simple black & white and perfect for those who prefer to remain neutral.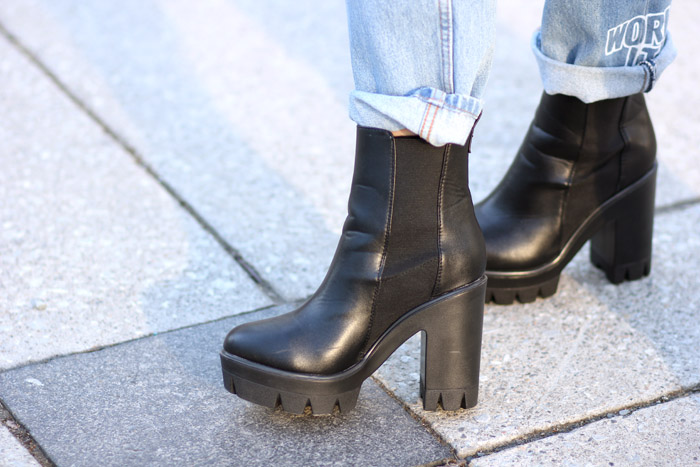 Nothing to freshen up a boot more than a lug sole! Love these cool boots styled with messy rolled up boyfriend jeans. Boots: Winners. Stylist: @Blairalex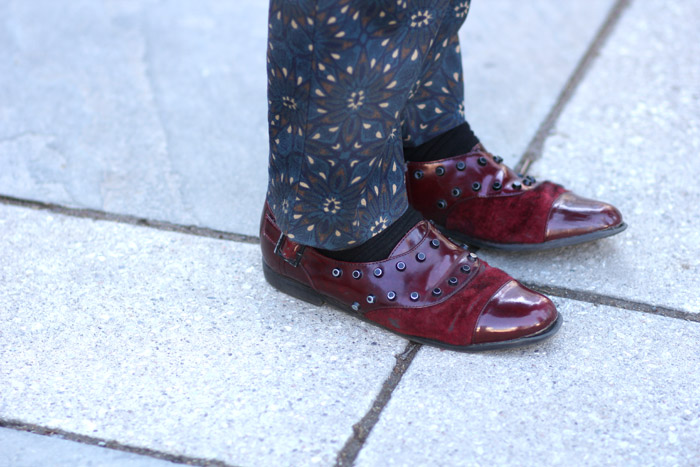 I loved these burgundy studded flats at first sight. A little broken, a little beat up, but that just adds so much to these hybrid menswear inspired shoes! Proudly worn by @emilywoudenberg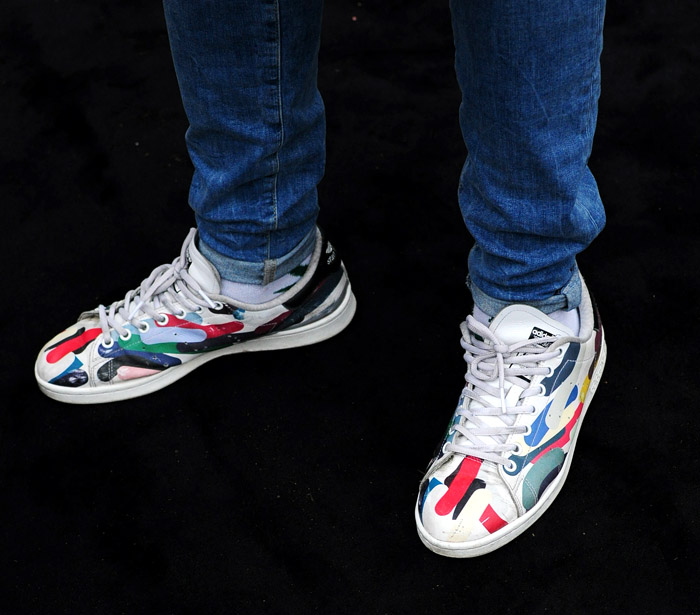 I've seen a lot of Adidas Stan Smith styles over the past few years, but nothing like these. Looks like someone took a round edged Photoshop paintbrush & ran them across the white leather. Love the graphic look! Get them here.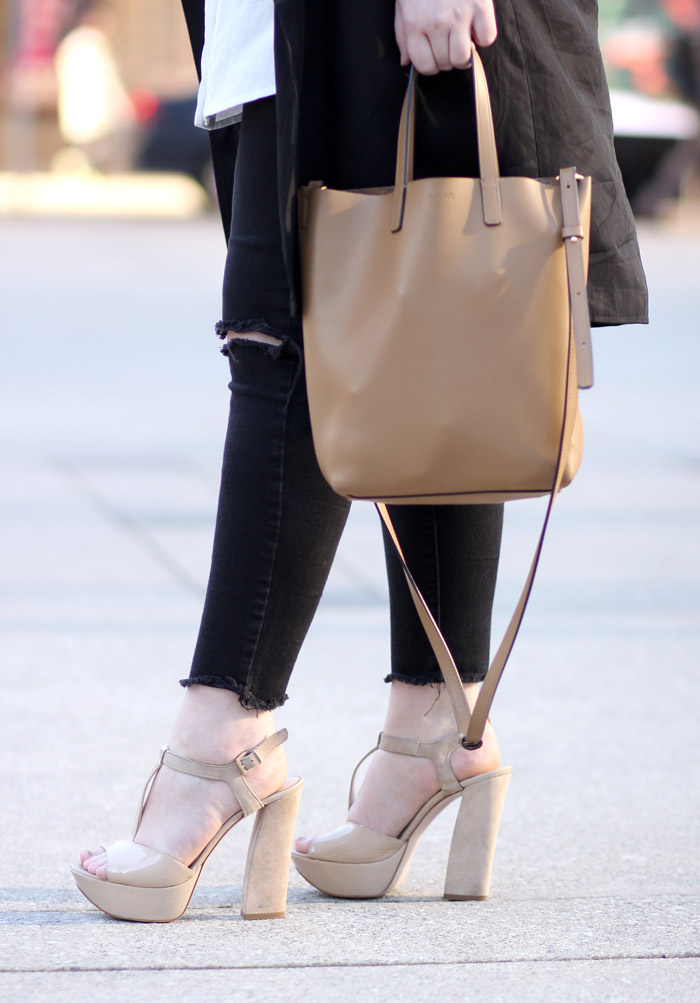 These David Dixon patent & suede platform sandals with (almost!) matching camel bag look sensational with fringe hem black skinnies. Kudos to @jemapellebrooklyn for the outfit (and venturing sock-less in sandals in the dire cold!).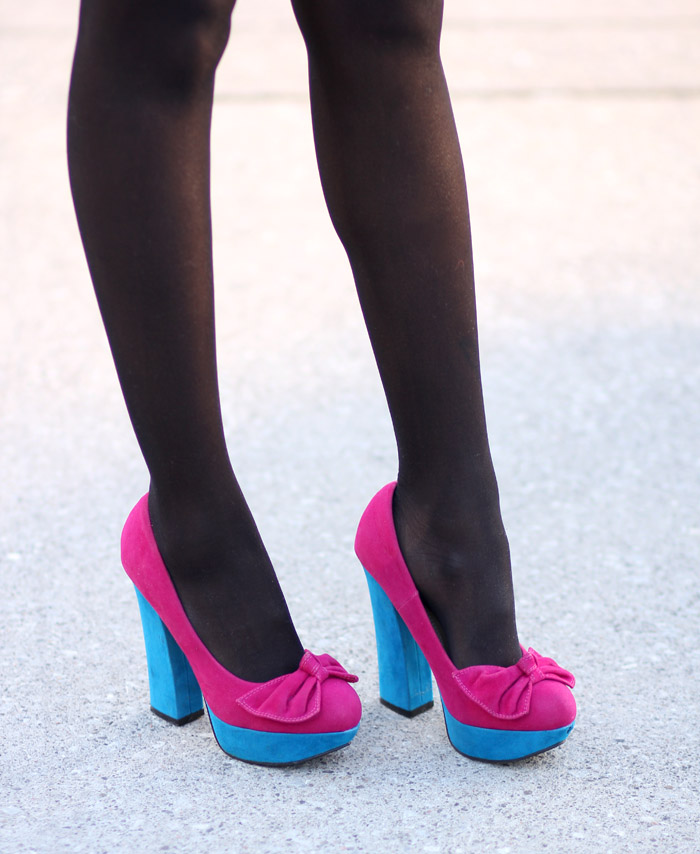 I would never in a million years be able to pull off what I can only describe as Minnie Mouse heels. Which is too bad, because these hot pink & blue platform bow pumps make me smile from ear to ear every time I look at them! The loud shoes, perfectly styled with black nylons, were a find from England.
As I mentioned previously, I missed a bunch of #TFW shows & shoes because I couldn't make it out as much as I'd liked. You know, life getting in the way (with a little laziness thrown into the mix!). Not to mention ,when I was outside the shows, it was just too cold to stick around for too long!
But I do hope you loved the shoes I was able to capture during my brief appearance at the the Fall/Winer 2016 Toronto Fashion Week shows. I know I did!
Any faves?
Check out more Toronto shoes & street style fashion, by following the turquoise links!
xo Cristina