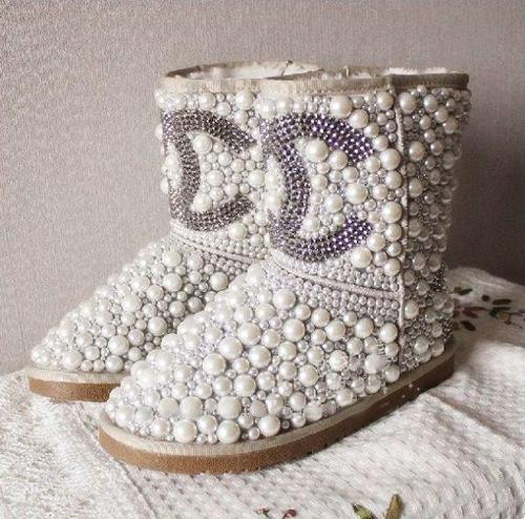 While Pinning the other day, my poor unassuming eyes came across…these.
Inexplicably grotesque on so many levels.
But the most shocking element of these DIY UGG boots is the rather large Chanel logo slapped right in the front. I mean, I'm all for bling, crystals & pearls on shoes, but don't slap 'em on UGG boots of any kind, please. And for the love of style PLEASE PLEASE, PUHLEEZE don't bastardize the high & mighty Chanel.
Just. Don't.
xo ShoeTease
Photo Credit: Gabrielle Danielle Stringer's Pinterest board