This post was most recently updated on January 25th, 2015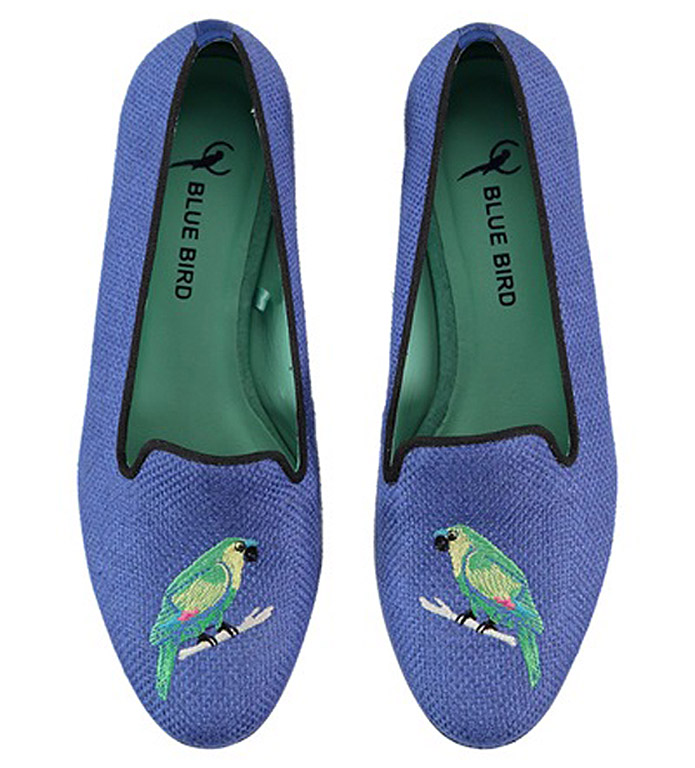 I'm still not over these pretty purple-hued loafers (slippers? flats? whatever!) with the sweet little parrot motif, designed by Brazilian-based shoe brand Blue Bird. Maybe it's my love of parrots, or the overuse of flamingo this season, but I'm absolutely loving these little shoe jewels! Perfect for a casual summer evening (not to mention a great transitional footwear item) these linen puppies are not your average plain-Jane flats. They will get you noticed, no matter where you're headed!
They are currently available from Luisa Via Roma for CAD $299.
xo Cristina M.