This post was most recently updated on January 11th, 2015
As I was out and about these days with all the Culture Days festivities taking place, I was surprised to run into some great styling (including that of talented singer/songwriter Nina Platisa) and thank goodness – shoes! Now let me be honest, I've never been a fan of what I see on the streets of Toronto, no matter where the location.  I have often coined TO as The City of Sheep, but I think I have been rather unfair. Or maybe I haven't opened my eyes wide enough.  Or maybe those 6 years of Euro fashion-capital living warped my mind. Either way, in an effort to change my condescending view on the creativity of dress in the city, I've decided to venture it avec camera in an attempt to prove to myself & the world that there is much to learn from our streets!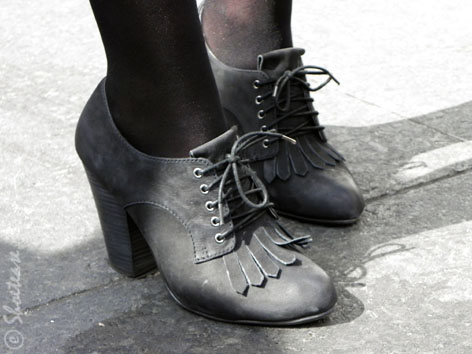 First to catch my eye were some extremely cute lace-up shoes, belonging to quite a stunner, outfitted in a great ensemble. So document it, I did. Little did I know, this styling belonged to singer/songwriter Nina Platisa, who was featured on CBC's Show Off, later that night. Bubbly and sweet, it was an absolute pleasure chatting with her. Get to know Nina on MySpace and Facebook.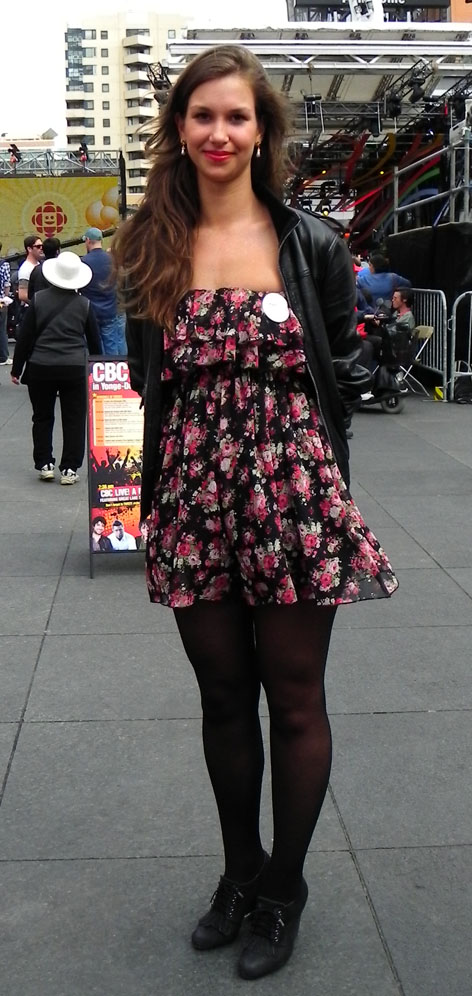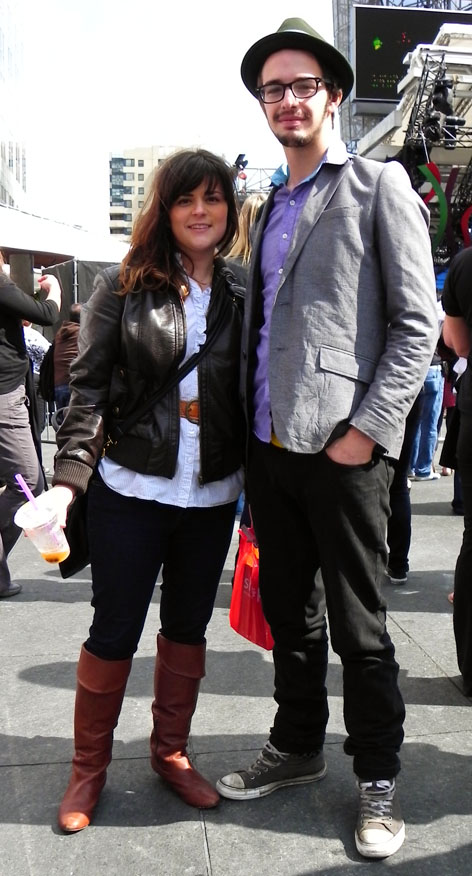 I tried sneaking pictures of these two cool kids (above), but decided that asking them was probably the best approach. Not usually a fan on Converse sneaks, I actually like Maxime's distressed pair, styled with loosened laces. (I should also maybe mention that they spoke with a French accent, so I don't know if this pic counts as actual "proof" of effortless/fabulous Toronto style. Just saying).
More Toronto shoe finds…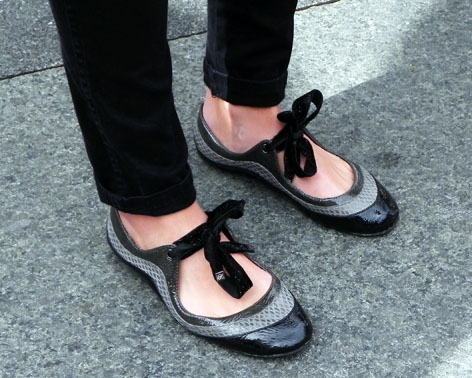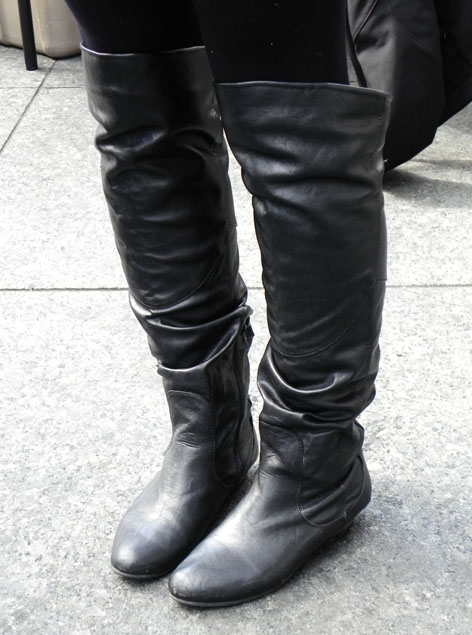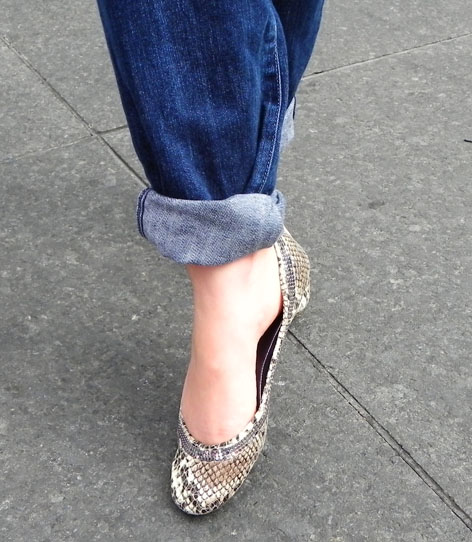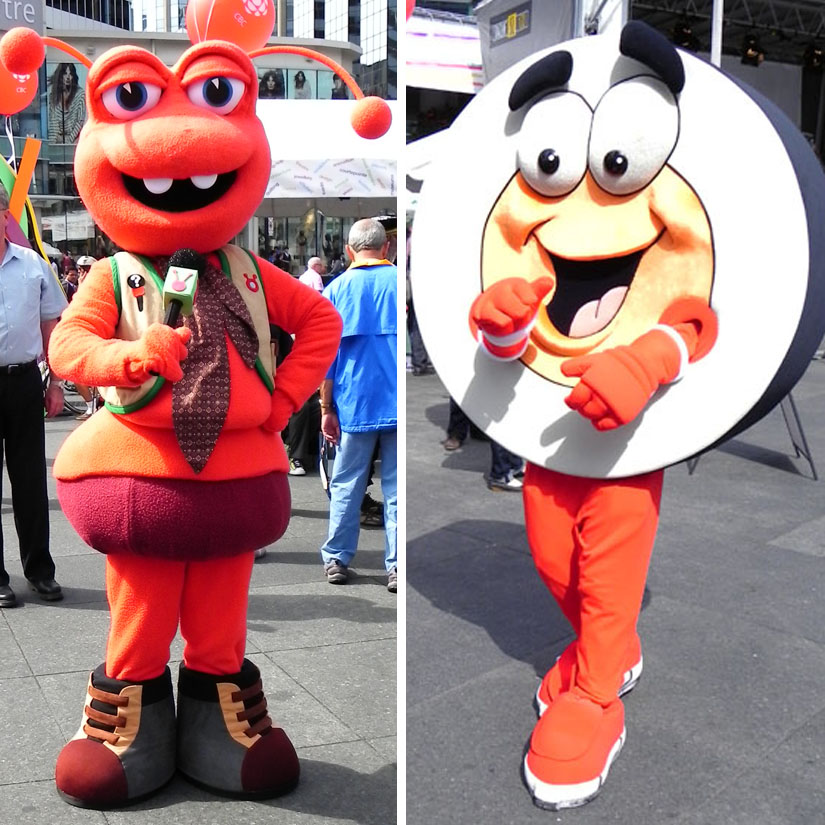 And of course, sometimes you just get hit with the unexpected. I say roll with it.  Not often do we get to see fashion posts & commentary of the walking cartoon variety. You saw it here first, folks!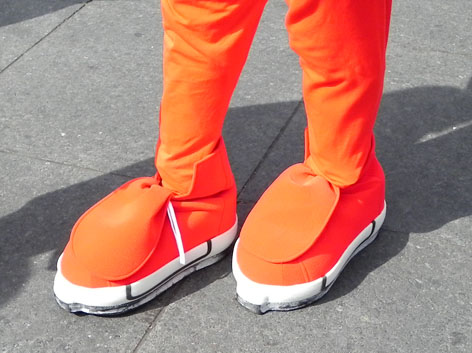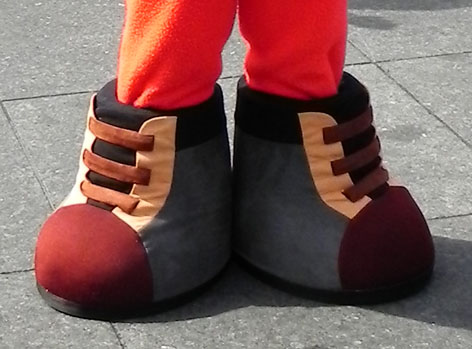 xo ShoeTease