This post was most recently updated on November 24th, 2011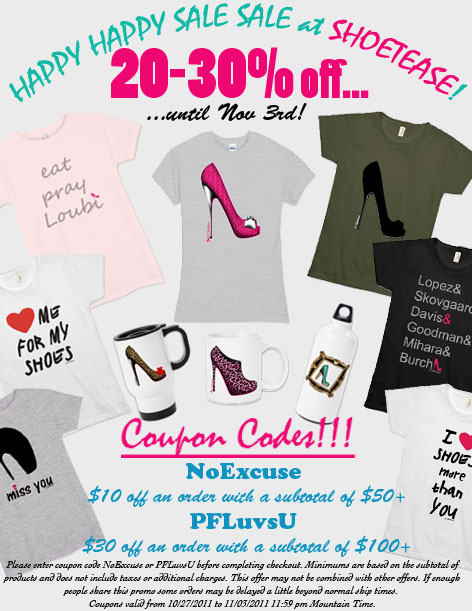 The ShoeTease Shop is having a sale until Nov 3rd on everything in the store! Use the above coupon codes to save $10 off an order of $50 or more & $30 off an order of $100 or more!
Great time to take advantage before the ShoeTease Breast Cancer Awareness Tees are no longer available.
Happy Shopping!
xo ShoeTease