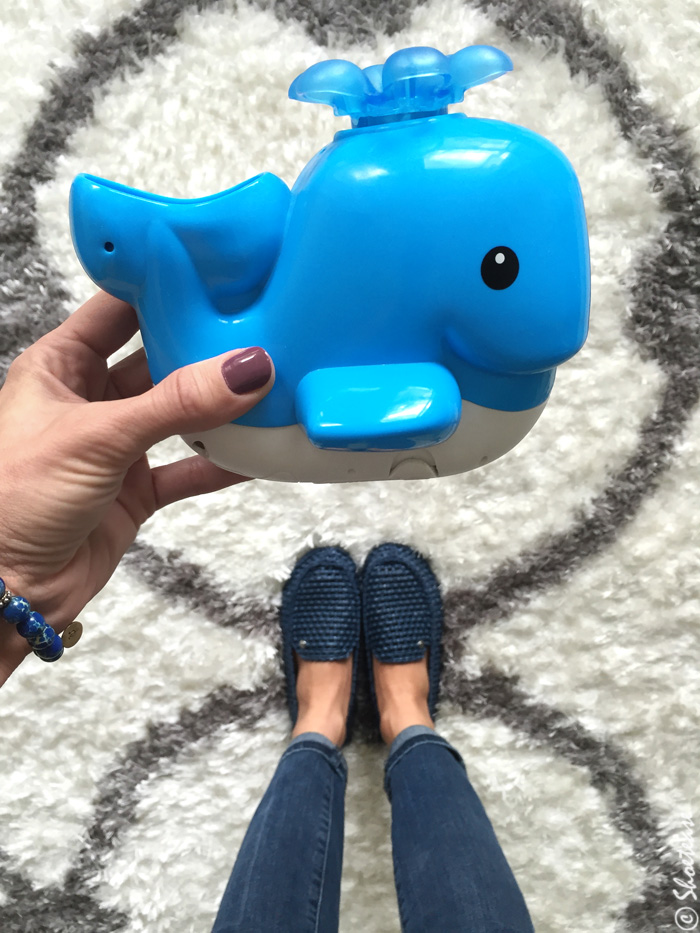 Another post, another new & exciting product to share with my shoe blog readers! If you're a sporty gal or guy in the market for lightweight, comfortable surf shoes to wear from beach to town, then you may just find your match in Orcatex Design's innovative slip-on flats. For more info & why I'm holding a plastic toy whale…read on!
Surf Shoes that Help Save the Whales
Funny enough, the first time I saw & touched these unisex "Orca Classic" shoes, the material reminded me of that grippy material my mom puts under her rugs for grip. And it's literally almost identical, just a little less tacky & Orcatex's just happens to be patent-pending. Meaning it's been rigorously tested & redesigned to become the flexible, eco-friendly & durable material it is today. It's a novel idea for a shoe material upper & great for it, because it conforms to the foot & its many holes allow for breathability.
"Orca Classic" surfer shoes were conceived by brothers Mitchell & Michael Fein as a summer shoe alternative to the ubiquitous (& let's be honest – tiresome) flip-flop. But I personally see these as a much superior alternative to those less than stellar plastic gardening shoes out there. And, don't deny it, you know exactly what I'm talking about here 😉 !
Not surprisingly, surfers are particularly enamoured by Orcatex Design products because of their practical use & ease of wear between water, sand & land.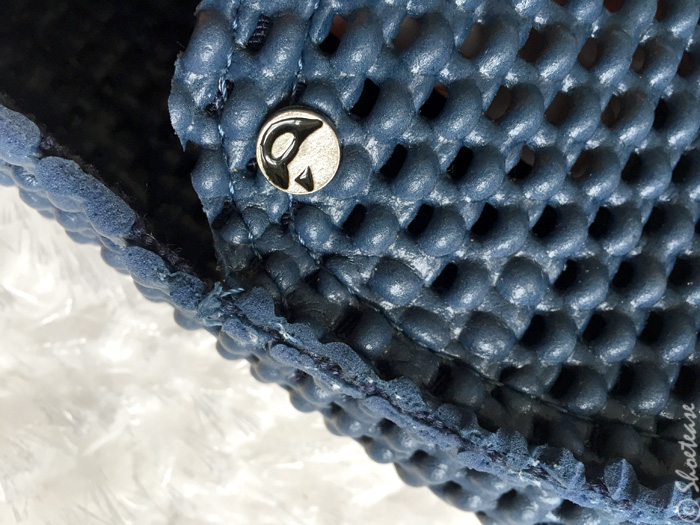 5 Things to Love About "Orca Classic" Shoes
1. Perfect for travel: lightweight & squishy. Just take a look, below: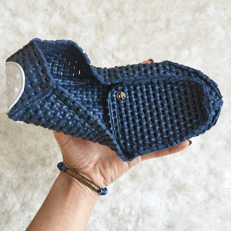 2. Completely machine washable. Talk about shoe cleaning made easy!
3. It's breathable & porous upper allows for feet to breathe & if you get your feet wet, they'll dry really fast. And it's what makes Orca shoes perfect for surfers.
4. Part of the proceeds are donated to charities promoting conservation of the Orca whale & general marine life.
5. It's an innovative, original product in an industry saturated with ubiquitous styles & copy-cats. If your aim is to stand out from the crowd for wearing something a little different, these are for you!
5 Things You Might Not Love about "Orca Classic"
1. Being unisex shoes, they look more like a men's shoe vs a sinuous women's shoe. These are more for the practical no nonsense lady, than the dainty girl concerned with her footwear's sex appeal. If the latter is you, leopard print boat shoes like these might be more your thing. However, the Orcas can look quite cute with skinnies & a nautical striped top as I styled them, below.
2. Color selection: only back & navy. But only for now! 10 more colors are set to be produced for Spring 2016. Looking forward to white & turquoise.
3. Style selection: limited to only one style at the moment, but another – the "Orca Boat" – more closely resembling a boat shoe vs a surfer shoe, will become available soon.
4. Because of their lightweight nature, they don't hold the foot in well. Hence, not optimal for extended wear or if you suffer from plantar fasciitis or similar condition. But keep in mind that neither are flip-flops! Unless you're just planning on lounging with your feet up in the sun 😉
5. Nope, I just couldn't come up with a 5th point, sorry!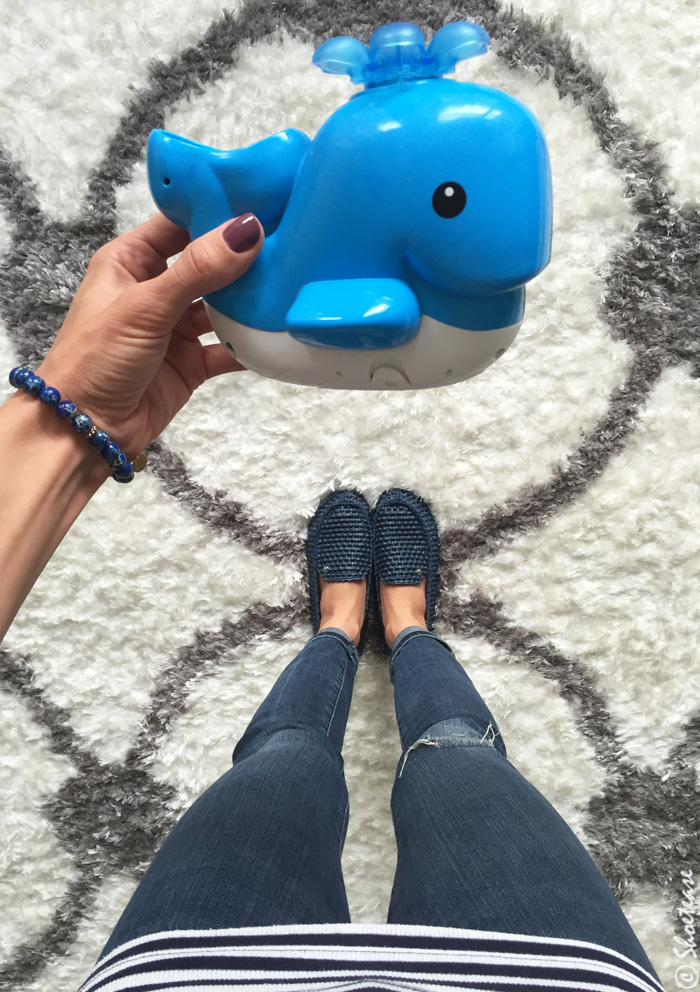 And after reading this post (you did read it, right?!) you will now understand why I illustrated this newfound footwear with a plastic toy whale! No, not an Orca whale by any means, but the closest I could come by, c/o of my toddler.
Orcatex Design "Orca Classic" rubbery surf shoes are available on the Orcatex website for 45 USD. The navy shoes shown in the post were gifted to me by the company.
xo Cristina