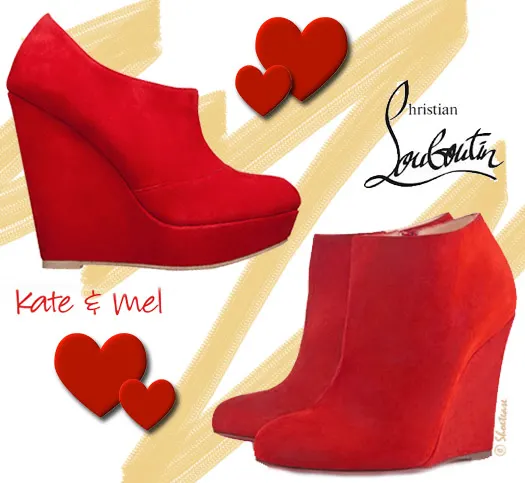 Yes, I've been a little taken over by red-hot holiday heels these days & I'm not at all sorry about it; I just can't seem to get enough! I've actually been eyeing red ankle boot wedges for a while (what's not to love about these "Belle Zeppa"-literally beautiful wedge-from Christian Louboutin?!) and was happy to stumble upon a similar pair from Town Shoes' exclusive Kate & Mel brand. Which is rather exciting, considering you can get a similar look for a lot less:a $995.00 vs. $99.99 difference!
Not at all a bad find, especially since the lower-priced Town Shoes pair is actually on sale 😉
Happy Saturday shopping!
Photo Credits: Christianlouboutin.com, Townshoes.com
xo ShoeTease