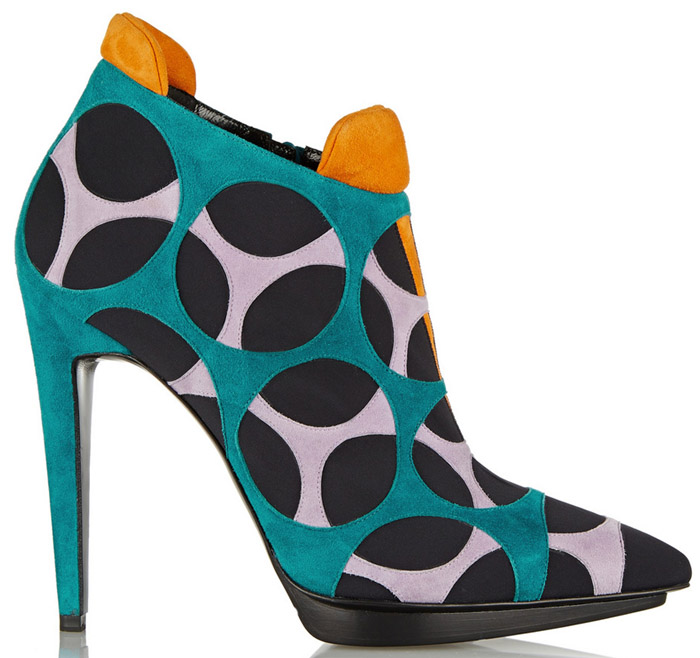 Amazing. Punchy. Graphic. Fabulous! These eye-catching circle motif booties by Pierre Hardy are made that much more incredible by the fact that suede upon suede is then layered on top of neoprene. Yes, neoprene! As if the look itself weren't futuristic enough, right?! I love how subtle the lilac hue highlights the high contrast orange padded tabs. The teal colour & geometirc visual effect remind me quite strongly of Gianmarco Lorenzi's hexagonal high heeled pair from Spring 2014. Heck, with their optical effect & punchy shape they could almost be this ankle boot's sandal equivalent! Back to the booties: they are just phenomenal in so many way and if they were not above & beyond my shoe budget, I would be the happiest shoe gal ever to walk out of Net-a-Porter with them. Figuratively speaking, of course!
These multicoloured neoprene circular panelled ankle boots have a 5″ suede-covered heel with semi-concealed 1″ platform & are available from Net-A-Porter USA and Net-A-Porter Global for $1,675.
I'd style these high-octave boots with minimal, linear & no fuss luxurious pieces that highlight, rather than take away from the ankle boot's time in the spotlight!
What to Wear with Multi-Colored Ankle Boots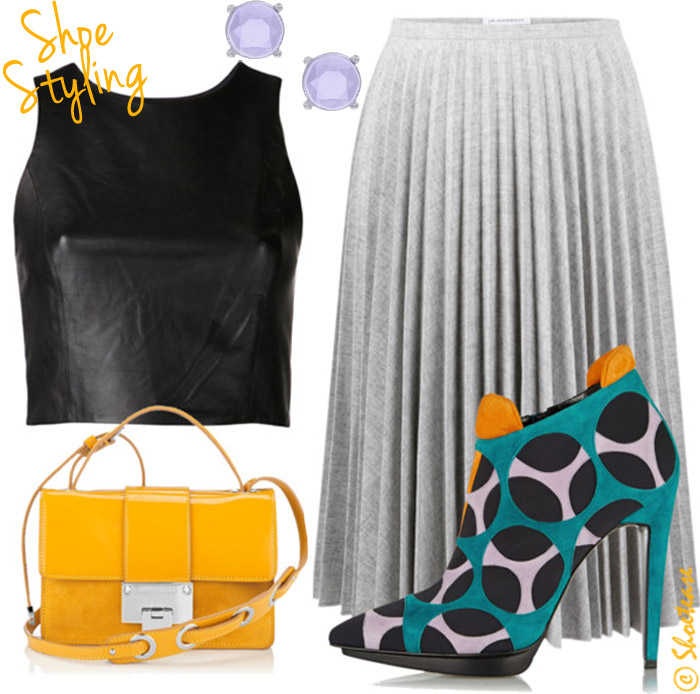 Shop the Look:

xo
Cristina M.