Delicious. Decadent. And deadly. For your wallet! The ambiance, the colors, the glitter: what's not to fall head over heels for?! I'd have a difficult time deciding which pair of Mary Janes or platform sandals to choose from!
I've gotta say this is shoe marketing at it's very best!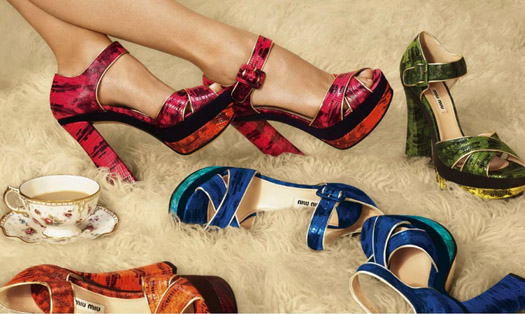 I'll shut up now & just let you bask in the yumminess of it all. And yes, I'm well aware that "yumminess" is not, in fact, a word.
xo ShoeTease
Photo Credits: miumiu