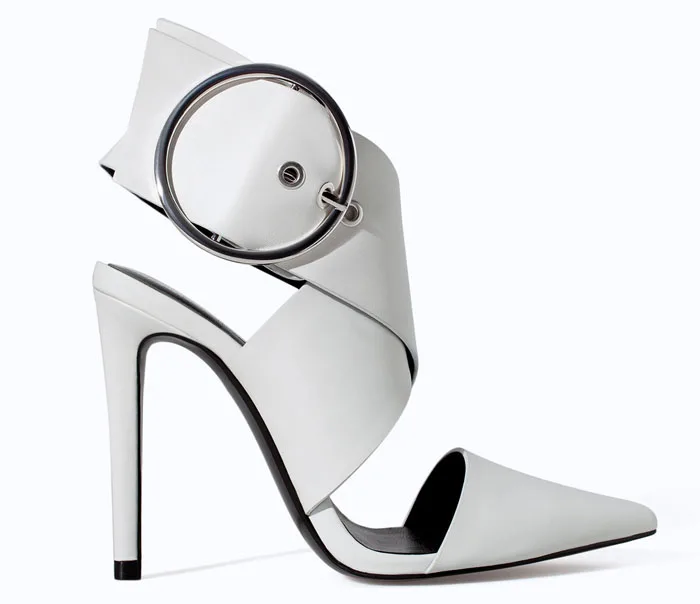 Oh my, I do really really want these fabulous white leather criss-cross high heels from Zara! That round, oversize silver buckle & thick straps are to die for!! They have the minimal cool of Alexander Wang shoes (with that perfect pointed-toe shape) without the marvelous designer price-tag. I mean, this company is the copycat Queen of high street fashion, is it not?!. And although the heel height on these beauties is rather high-just breaking past the 4″ mark- the stems are actually a little thicker than your ubiquitous stiletto, which should technically make them that much more easy to walk in, in addition to the upper-foot support from the leather straps. Next time I pass a Zara, I will definitely try these on, hoping they are as wickedly comfortable as they are just plain cool. Check back for an update!
xo ShoeTease
Photo Credit: zara.com
Cristina is the chief editor, fashion & shoe expert here at ShoeTease. As a seasoned stylist and women's fashion & shoe designer, she boasts over 20 years of experience in the fashion industry. She loves crafting effortless outfits for ladies both online and off and believes that styling advice should be accessible to everyone. Whether you're a styling pro or just starting out, Cristina's here to guide you on your fashion journey! Learn more.