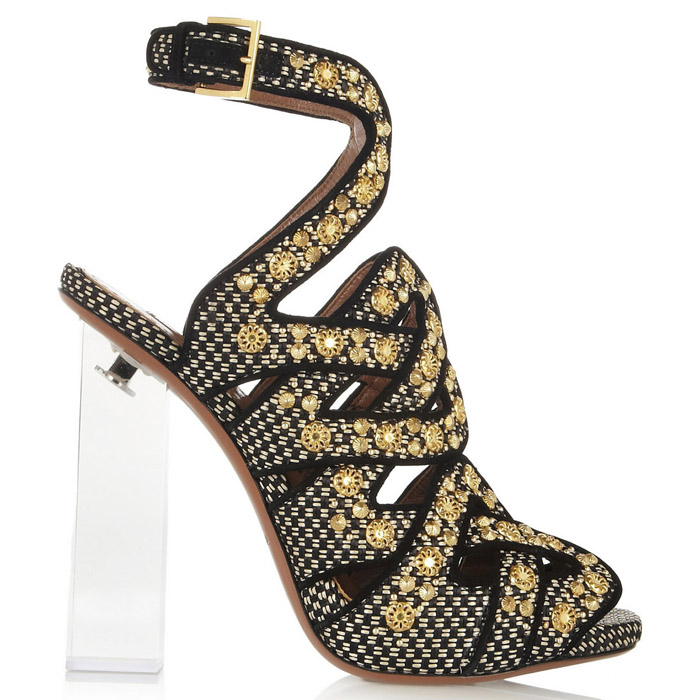 Glamorous! Divine! These are the only ways I can describe these 4.5″ ALAÏA plexiglas-heeled, gold embellished raffia sandals. They almost surpass my love of Jimmy Choo's Tia pumps, which in my world of shoes is saying a lot!
The gorgeous little intricate gold studs, fabulously chunky plexiglass heel, slithering straps & perfectly finished two-tone woven sandals are just too much for my little heart to bear! Yet, again these amazing designer high-heels come with an AMAZING price-tag. How much, you ask? Just North of 3,000 dollars (the American kind, which for us Canadians, means a whack-load more!). Ay, the price of decadence!!
Available a flat sandal version, which is pretty cute too!

xo ShoeTease
Photo Credit: net-a-porter.com