If you follow my blog on Tumblr or my Pinterest boards, you've probably gotten the gist that I'm kind of obsessing over Jimmy Choo's Tia Pumps. Right on trend with their perfect pointed toe & razor-sharp stilettos, these Swarovsky Crystal-clad heels are to me, what a modern day rock n' roll Cinderella would wear if she had her choice of jewelled high-end designer shoes.
But at $3250 a pop, I'm betting these dreamy heels are a little bit out of the regular gal's price range. You know, just a tad 😉
But a girl can dream, right? So sit back & relax while gazing at these amazing, jaw-dropping creations. Your Monday brain will thank you for the endorphin boost. Yes, yes, I know; you're welcome!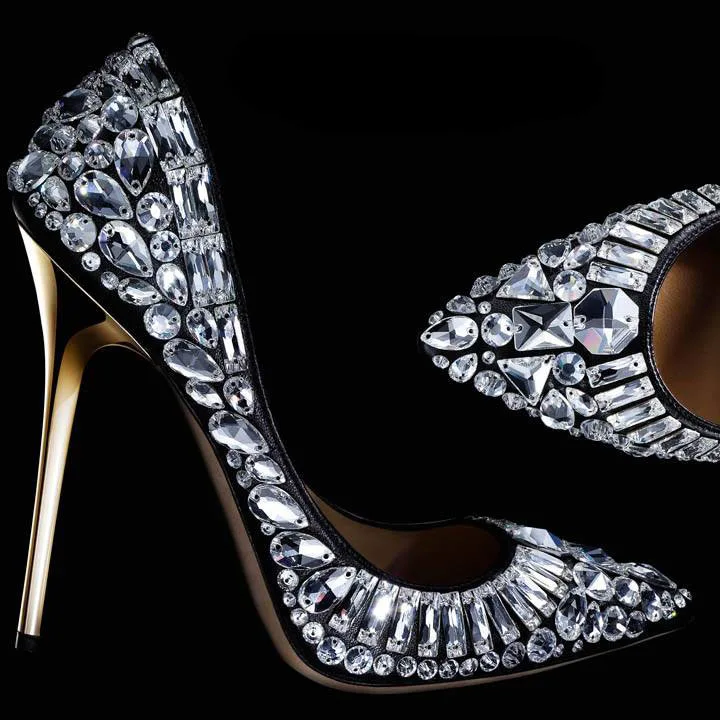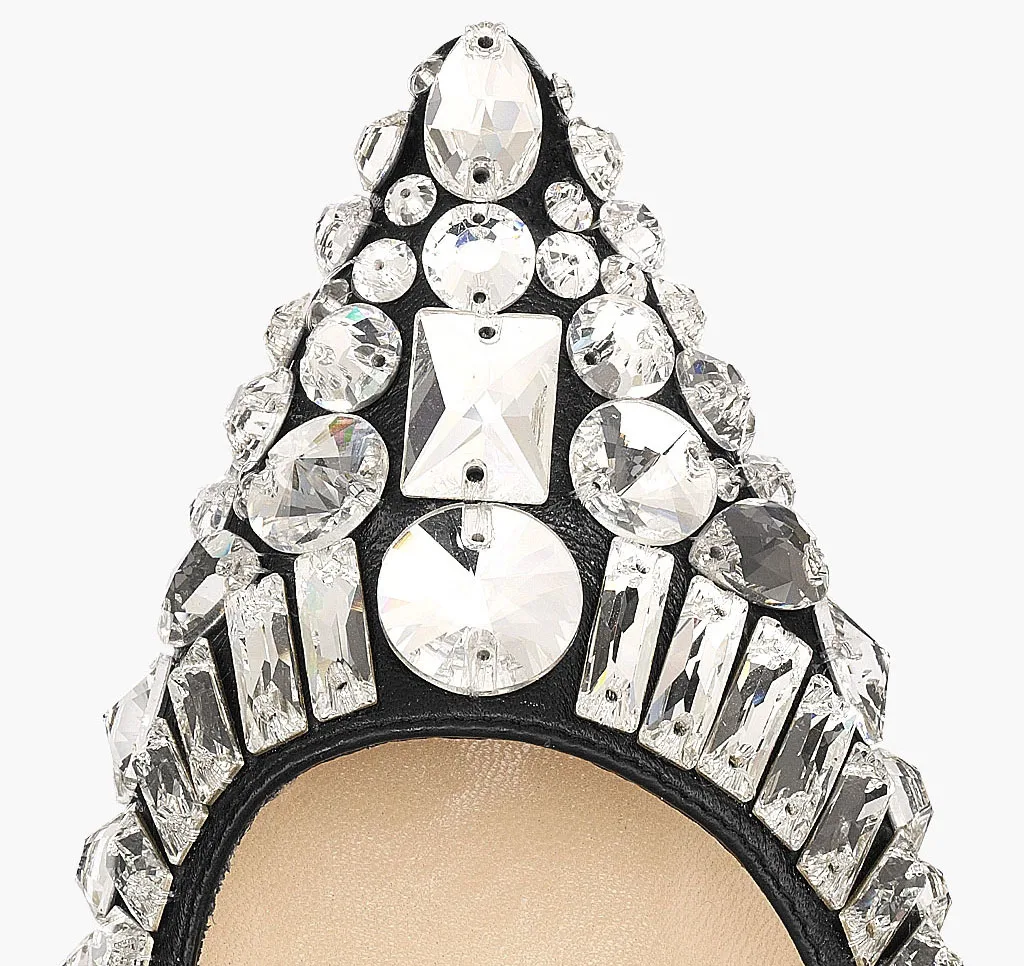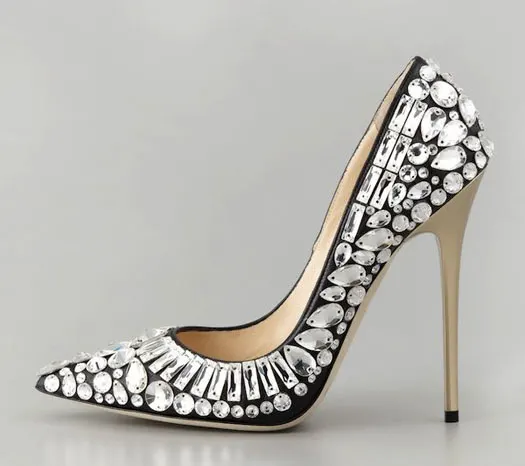 xo ShoeTease
Photo Credits: jimmychoo.com, fashionismyonlydrug.blogspot.ca