This post was most recently updated on January 25th, 2015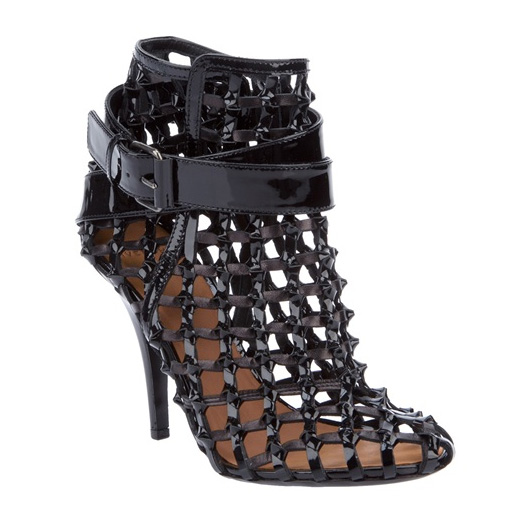 Brilliant! A bootie you can actually wear in warmer weather & not look like you're giving up common sense for fashion. (You know, like wearing them UGG boots during the summer?!).
This fabulously sexy Givenchy cage sandal is not only gorgeous & captivating (with a bit of an S&M feel, if I may say so myself), but it's also on sale, lovelies. Still pricey for $970, but dang, so much style in one shoe, don't chat think?
At Farfetch.com if you'd like to grab the last couple of sizes!
xo ShoeTease