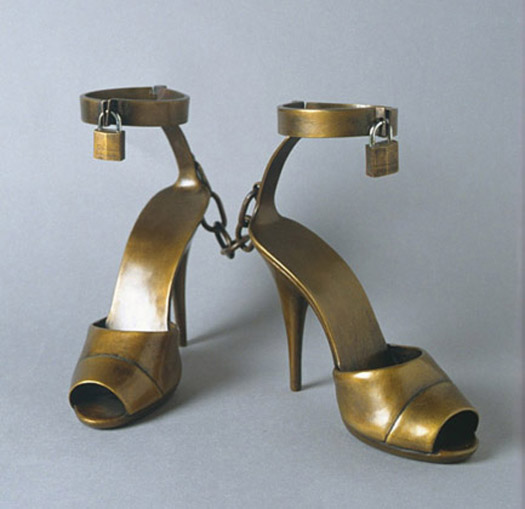 Photo Credit: apolloniavanova.com
Amazing artist & Renaissance woman Apollonia Vanova recently held a show in Toronto & happy was I to see shoe-inspired art! We all know how much I like to document such fine things 🙂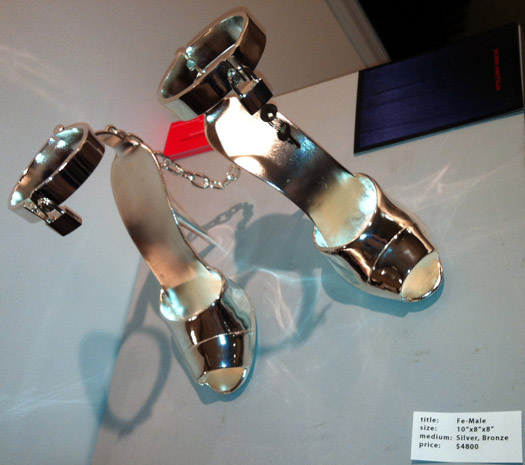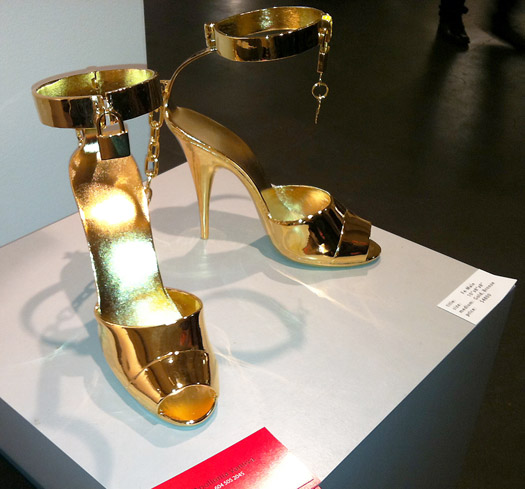 Exhibit Photos courtesy of itsallstyletome.com
A graduate from the Emily Carr University of Art and Design in Vancouver, Apollonia majored in Sculpture and also travelled to Italy to work as an apprentice to sculptor Tomasso Gismondi. She opened up Vano inc. when she came back to the Canadian homeland, where she designed and produced large ceramic murals. Her first commission was at (WOW!) age 19! Since then, she has worked in various media including bronze, steel, leather, oil and acrylic.
And she makes fabulous sculptures of high-heeled shoes! Of course, there is an enticingly deep concept behind these well-heeled sculptures. Titillate your intellect here!
Apollonia is currently represented by Becker Galleries in Vancouver, BC. Learn more about the artist here.
xo ShoeTease