This post was most recently updated on October 13th, 2014
I've been in love with grey shoes and boots for years now and as such, I've accumulated many a pair. Although the height of the trend was last fall/winter, this uncoloured footwear is still going strong.
Here are two of my favourite grey boots currently in my closet: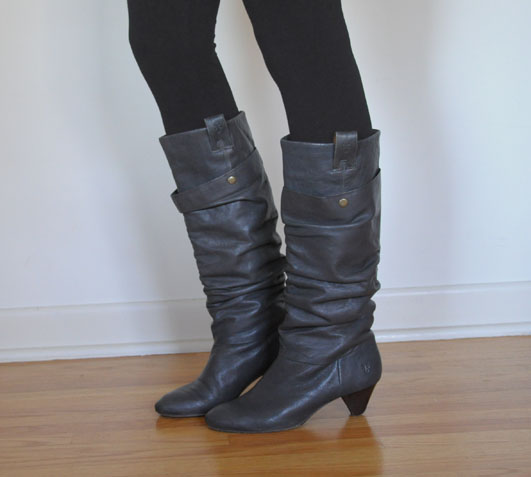 The low stacked leather heel, the vintage look with the option to have 'em slouchy or stretched up (with handy side snap buttons!) were definite selling points for me. The near charcoal colour of the leather and the versatile, great looking design ain't so bad either.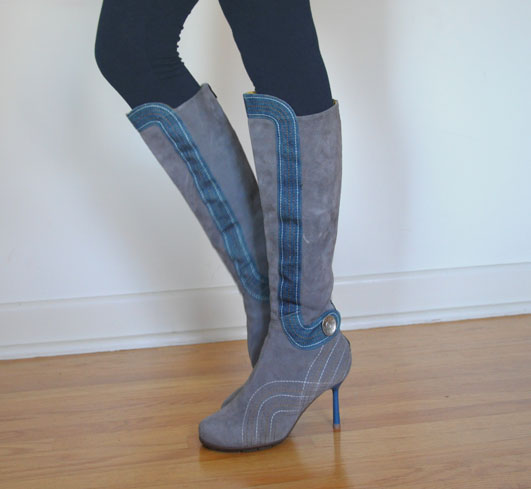 Alright, so these are ooold. I mean from 2004 old, so yes, VERY old (for the fashion, world of course!).  I honestly don't remember the last time I wore them, but I just can't seem to part with them. Maybe it has something to do with the extremely beautiful soft suede, or perhaps the fact that they're gorgeously grey? I used to get a ton of compliments on them and I'm sure if I could replace the rather dated plastic heel, I still would.
Do you have many grey boots in your shoe closet?
xo ShoeTease