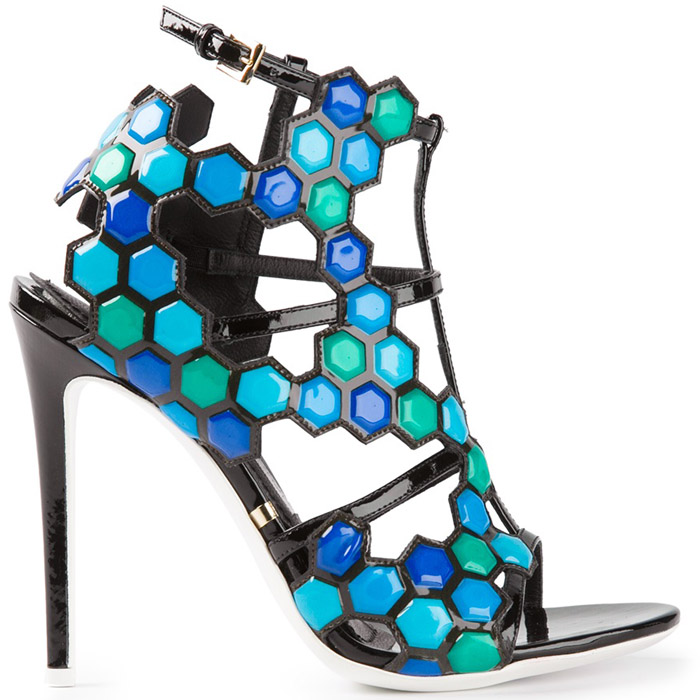 If there's a shoe that I'm incapable of resisting, it's a one that is colourful, sleek & sexy. Throw in a heavy dose of creativity & I'm a gonner! This patent leather Gianmarco Lorenzi strappy spring sandal with mini-hexagon side panel motif, from the Spring 2014 collection, is just that. And so much more!
Whether in various shades of turquoise on a black base, or orange with purple-pink-red motif, makes no difference; I adore them both!! With an original white outsole, side buckle closure & just over 4 inches of stiletto sleekness, well, this fabulous pair of shoes would make a bright & cheerful addition to any woman or lady's closet. Heck, even a small girl who couldn't fit them, would consider them an object of admiration!
If anyone begs to differ, please comment below. But expect no less than a verbal lashing 😉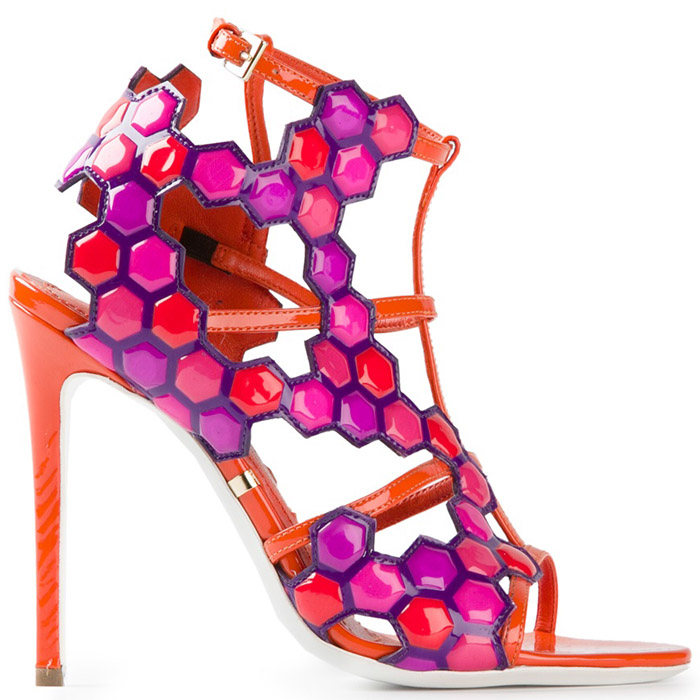 This unbelievable creation is available in both orange/pink/purple & black/turquoise/cobalt for $772 from Farfetch.
Other Gianmarco Lorenzi Favourites:


xo
Cristina M.