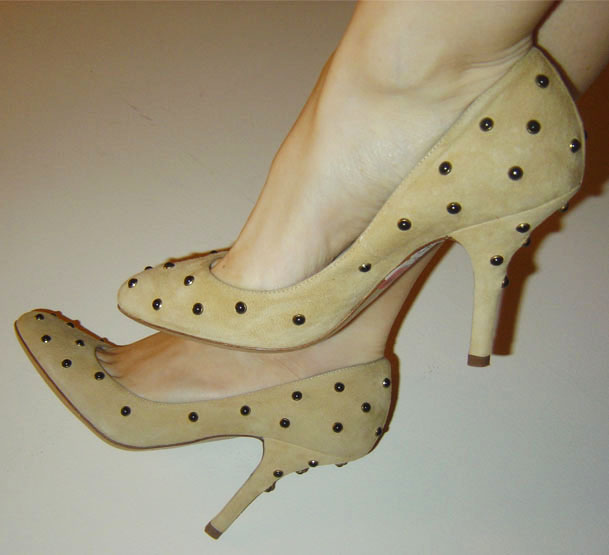 Alright, alright, I may have slightly exaggerated, but with respect to my high-brow shoe tastes, these were relatively cost-"free".
I've been itching to shoe-shop these days. So, as the faithful shoe-aholic that I am, I decided to scratch that itch. Being in a frugal mood (more by necessity than by choice), I ended up hitting up the usual not-so-pricey shops. All in all, I should have just headed straight to Winner's (one GREAT store our US neighbors do not have!) as I found two lovely pairs of heels, to quench my shoe-thirst.
I was drawn to the first pair, as I have a similar yellow/tan heel for summer that desperately needed a winter counterpart. The bow, the tweet fabric and the higher vamp are lovely and extremely untrendy, which is why I love them so. Seeing the same "fashionable" shapes, heels and colours all day/everyday was beginning to bore me to shoe-death. This pair, to me, is a breath of trend-free air! Oh, and did I mention the cost? $40. By Ann Marino.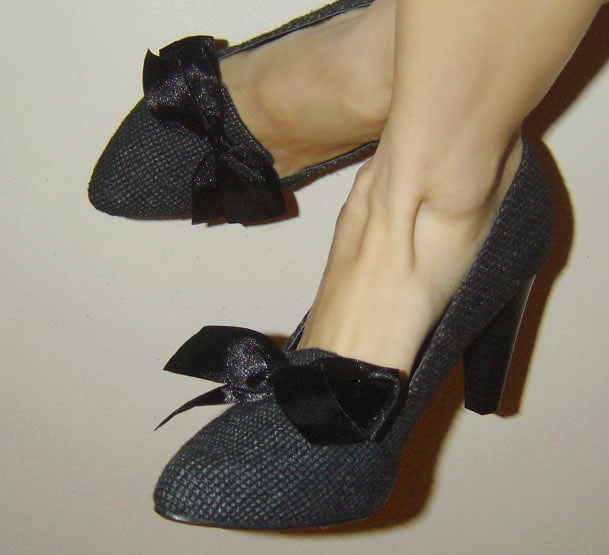 The second pair has a lovely colour and toe/heel shape. As my pasty olive skin tone cannot don it, I am happy to have found a camel coloured fashion item. No, I realize it is not a camel coat, but my feet aren't complaining! These were a little pricier, but as the upper and outsole are both suede/leather materials, I'm not irked to have put down $60 for these black studded lovelies. By Fornarina.
Any frugal fall finds that you care to share? Please email and I will post 🙂
xo ShoeTease