A guilt-free shoe haul, you ask? Nope, it's not an oxymoron (I swear)! Because when the shoe deals are this good, rest assured that there is no shame indulging in the latest & greatest shoe trends of Spring 2017!
Favorite Spring 2017 Shoe Trends from DIXIE OUTLET MALL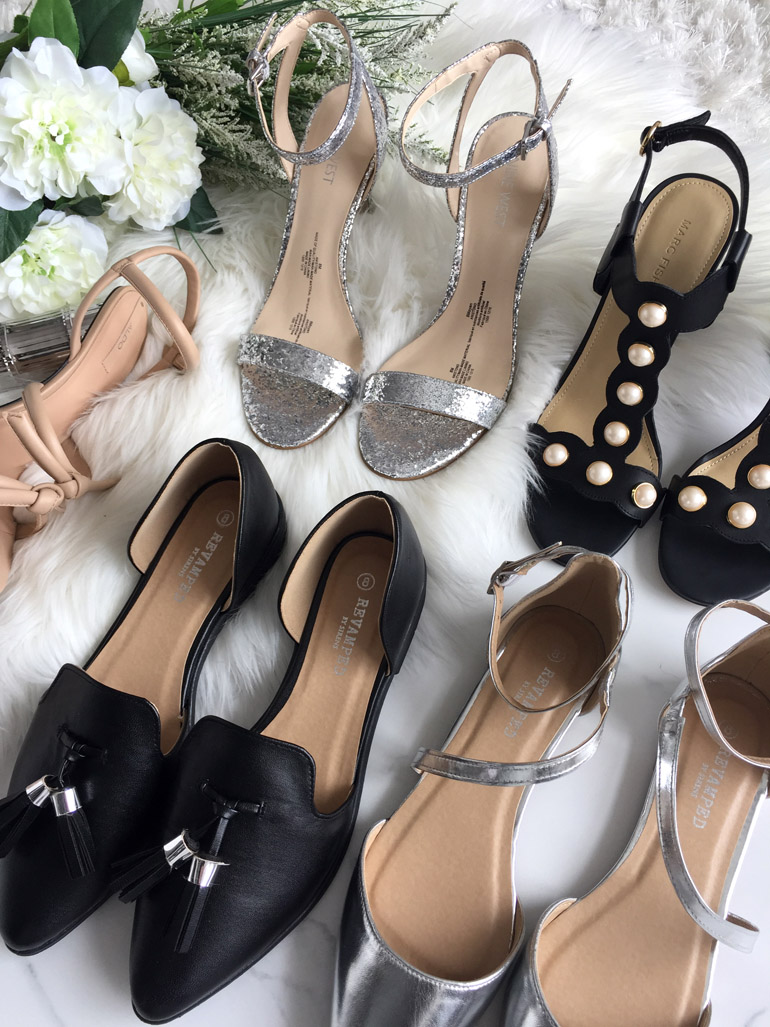 As part of my latest Ambassador mission for Dixie Outlet Mall, I had the pleasure of perusing the shoe racks of Dixie's various retailers in search of the hottest shoe trends for the upcoming season. Although there are many footwear trends to look out for this Spring, I decided to narrow my search to some of my favorites. These include: pointed-toe flats, loafers, silver metallics, feminine embellishments & structural heels.
Alright, yes, I do realize this is quite the list of trends to choose from, but luckily for me, I discovered many hybrid shoes that incorporate up three trends in one. Oh yes!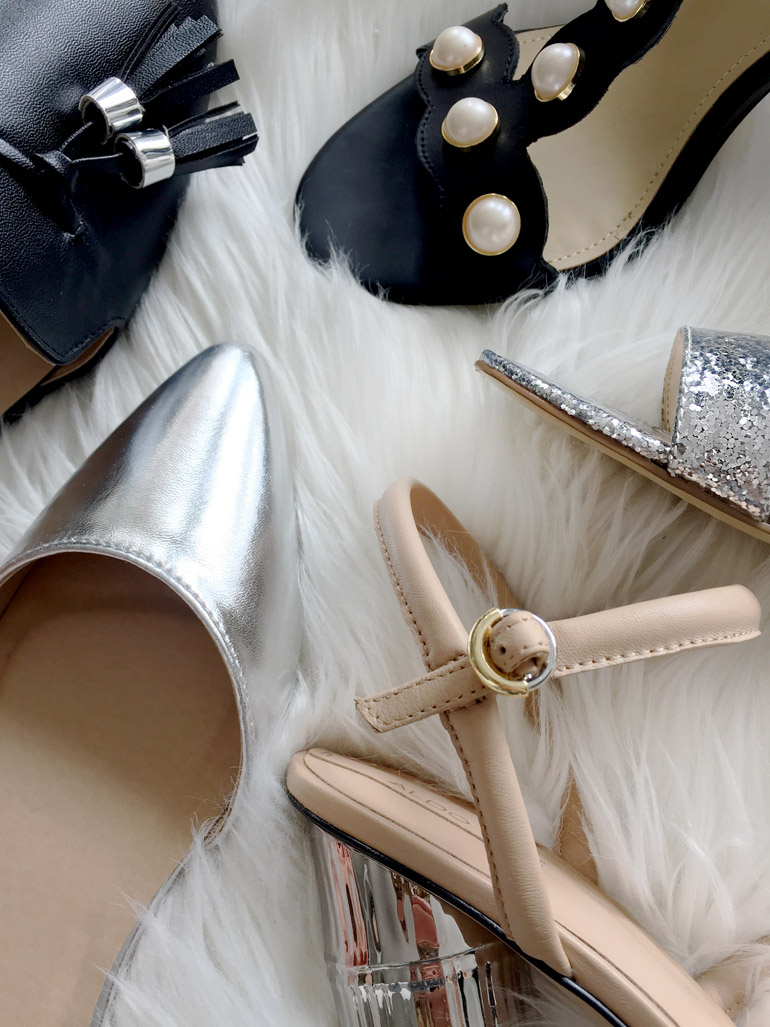 STATEMENT HEELS WITH BOW DETAILS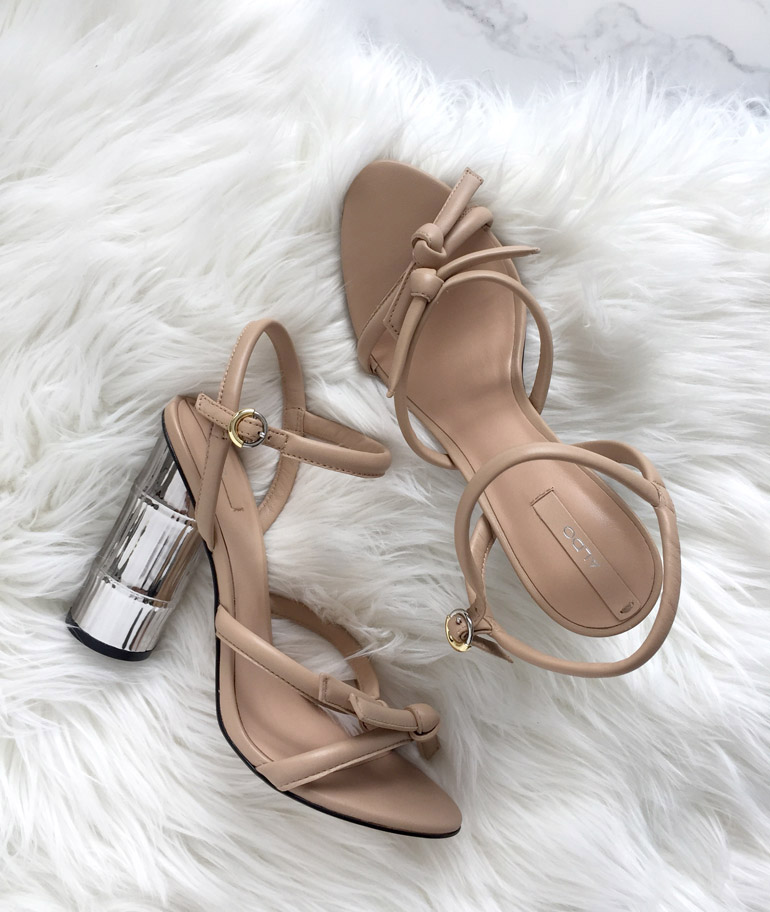 My first shoe purchase was from the clearance section of Dixie's Aldo Shoes outlet. The display of discounted shoes right now, is visually breathtaking, but the price-tags are what will literally take your breath away. The standout shoe? This leather strappy sandal with the most spectacular high heel. Shaped like a bamboo shoot, this mirror metallic heel was hard to resist.
I just love how the dainty straps & bow knots contrast to the large cylindrical heel, while maintaining a proportioned look. Shoe design at its best, really! But what was the icing on the shoe cake? The extra 50% off the already reduced price, resulting in savings of over 75%. Unbeatable.
POINTED TOE FLATS & TASSELED LOAFERS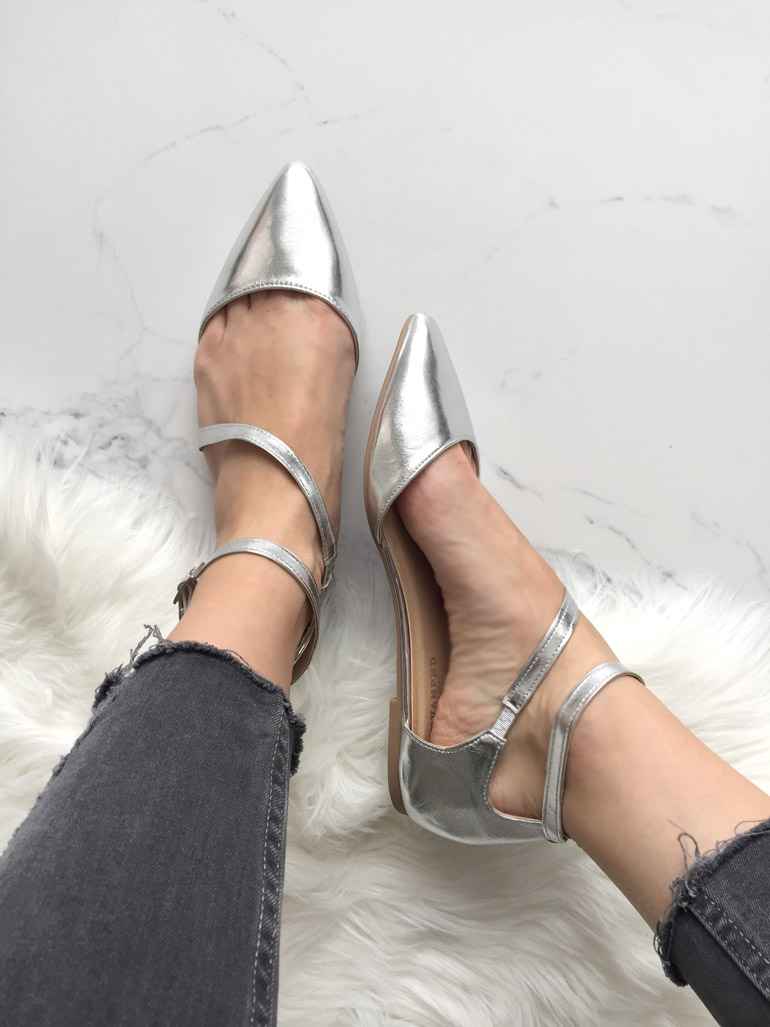 I was impressed by Sirens' spring shoe offerings as soon as I walked into their store. So many slides, heels, booties & more fashionable designs at fabulous prices. When I went shopping a few days back, the store was having a buy one get one half off sale on shoes & of course, I couldn't say no! My feet don't usually fit pointed toe flats, but I lucked out with the shape of these strap-happy mirror metallic shoes. They look so chic & a lot more expensive than their $8 price-tag. Guilt-free, indeed!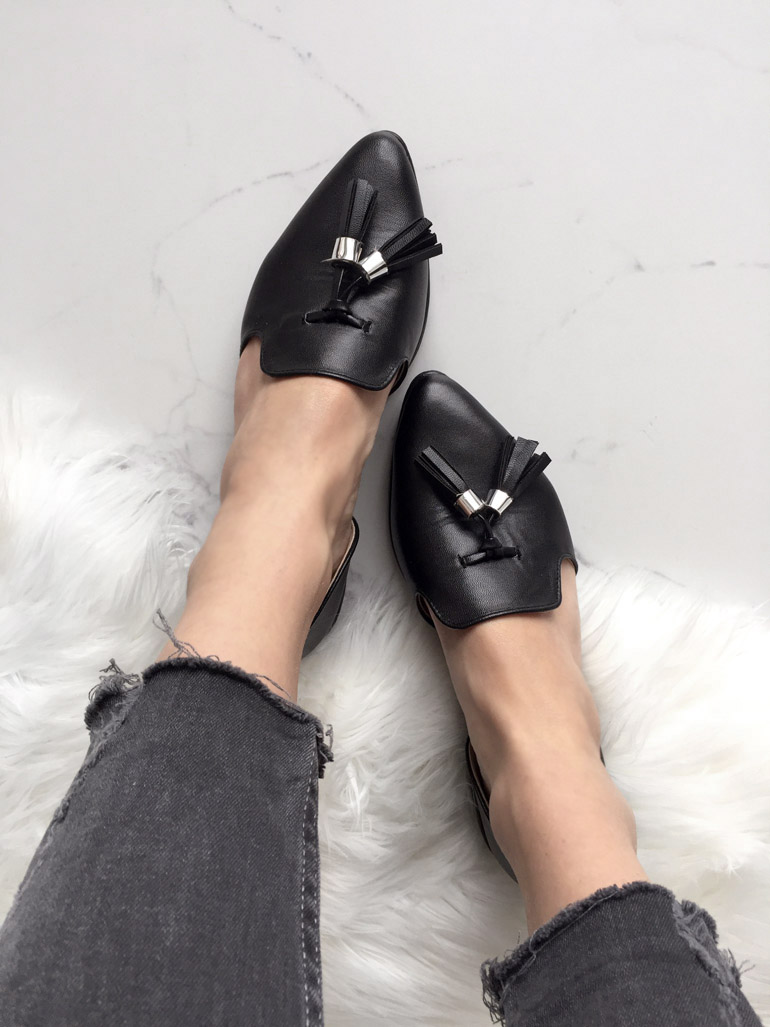 I'm also smitten with these black tassel loafers. Although the mega shoe trend right now is a loafer slide, I much prefer loafers with a back, both in comfort & look. These D'Orsay loafers have such a sleek vibe to them. I love the added metallic-wrapped tassels at the front & the practical rubber sole with its slight heel. I can see myself wearing both of these flats with anything from dresses to jeans! I recently scored & wrote a post about an amazing pair of plexiglass heels from Sirens that I styled for a Girls night out outfit post!
MINIMAL METALLIC Sandals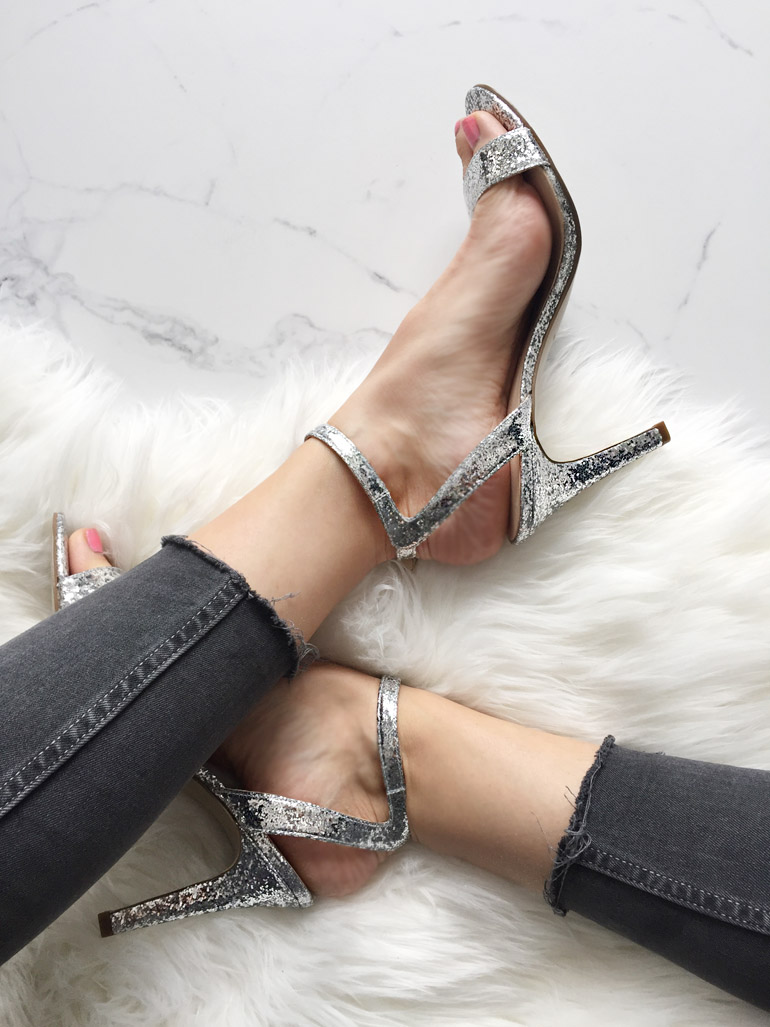 Aptly named "Princess," these silver glitter minimal sandals are what girlie squeals are meant for! I was about to grab a pair of blush patent clogs (you might have seen them in my Twitter feed) but when I spotted the lovely ladies at the Nine West Shoe Studio unboxing these marvels, I fell in love! I've been searching for a lower — but not kitten– heeled minimal sandal for a few months now & totally lucked out with these. Especially at 80% off. With their buy one, get one half off sale, these came to a mere $22.50. I KNOW!
Feminine detailing with Pearls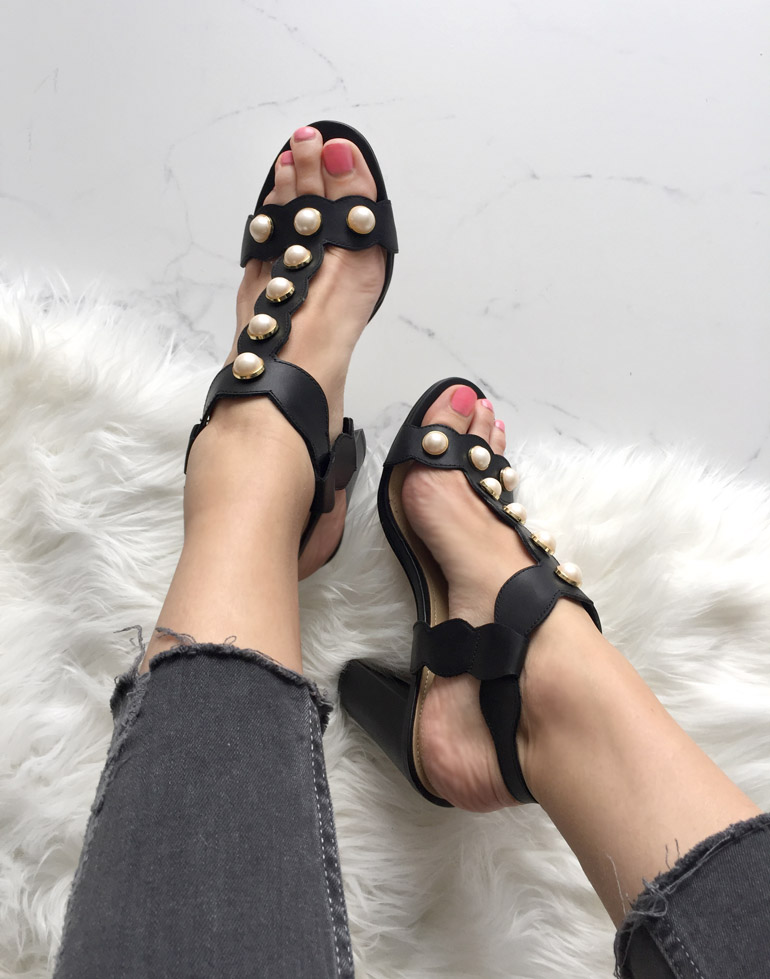 As you might already know, last season gave way to a plethora of pearl adorned footwear, and I was loving it all, aside from the high-end designer prices. So, when I found these pearl studded Marc Fisher sandals at Winners, my heart skipped a beat. These may have been the priciest shoes in my shopping cart this time around, but with over 35% in savings, they were still under $80. Not a bad deal on well-made leather shoes with richly embellished uppers!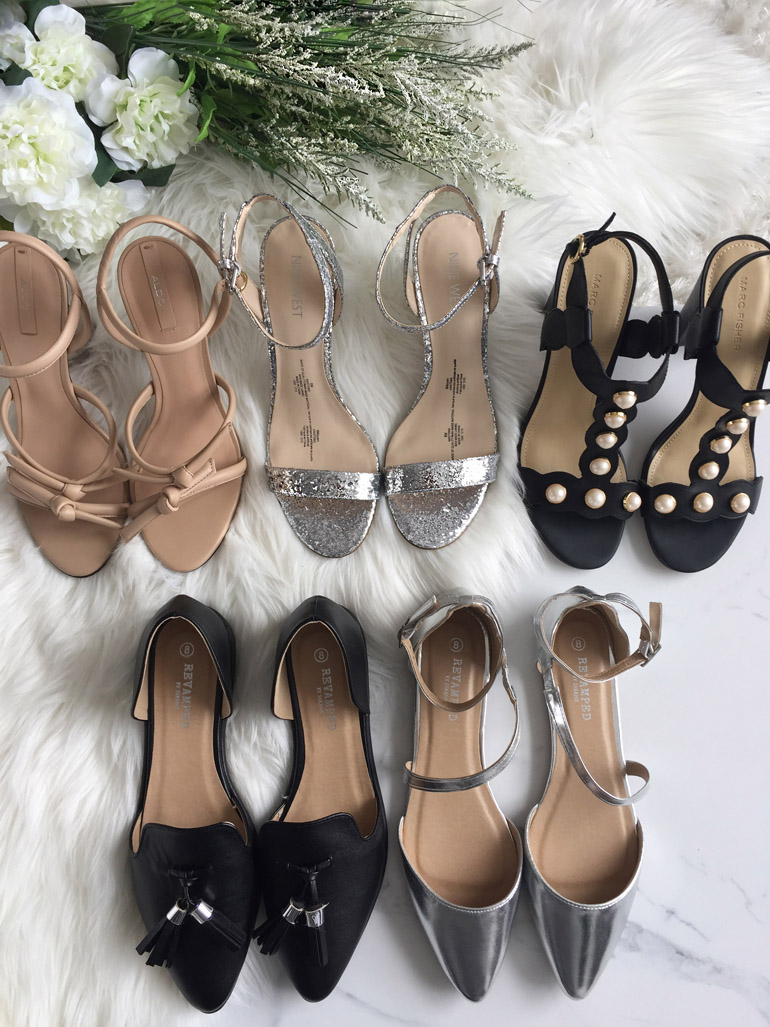 I have to say that this is my favorite shoe haul from Dixie Outlet Mall to date. And not only for the shoes I discovered, but also for the mega deals I nabbed as well! That being said, if you saw my previous Dixie shoe shopping spree, that one was pretty darn good too 😉
Which shoe trends are you craving for Spring 2017?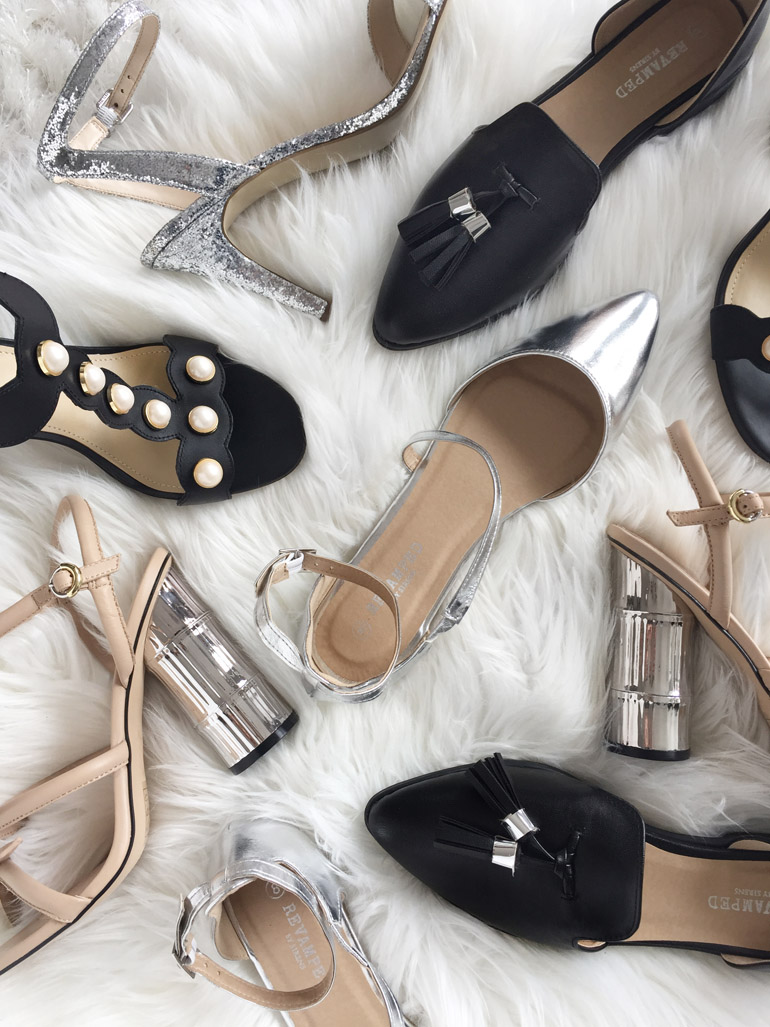 xo Cristina
*** Thank you Dixie Outlet Mall for sponsoring this post. All opinions expressed are my own ***