So I'm at it again! With $200 in tow, I've been given an important Fall 2015 shopping assignment. As you may remember from last season, Dixie Outlet Mall put me to a shopping challenge with that same amount, to spend on a fabulous outfit. This time around for Fall I will not only discover my "wild side", but the funds are going towards a far more important endeavour! Can you guess?
To scout for bargain SHOES of course! And nothing is more fun than being given free shoe reign to go Fall 2015 shoe shopping at Dixie. Toronto shoe outlet shopping at its best, really. And I'm always up for scouting the best deals on the highest quality shoes I can fit my feet into 😉
However, the "She Who Hunts" challenge for Fall 2015 requires me – in addition to finding the best deals at as many retailers as possible – to know my true shopping persona before going out on my venture hunt. Each shopper type is fronted by an animal & divided into 5 types: the eagle, lioness, swan, peacock & wolf. How did I discover my wild side? By taking a 1 minute shopping style quiz at Dixie Outlet Mall's specifically catered URL: www.DixieWildside.com. (Pssst: at the end of the post I'll tell you how you can win BIG by taking this online quiz too)!

After taking the test 3 times (because you can never be too sure, right?!), it turns out I shop like a swan. Apparently, a swan-ish shopping persona is described as the following:
"You're elegant with natural grace, you float from store to store before settling on just anything. Your selective style glows with soft colors and flowing fabrics"
Do I perceive myself elegant? Uhm, not entirely, but I am definitely a store floater who must look at everything & I mean EVERYTHING before settling on any one thing (which is especially true about shoes). And possibly why it can take so long to shop! I do enjoy both soft colors as well (dove & charcoal greys are my favorite "colors" of all time). So after finding out my shopping style, I was all set to go outlet shopping for Fall 2015 shoes.
Fall 2015 Shoe Shopping at Dixie
Before getting to Dixie, I decided think about what shoes I was looking to get for Fall 2015. I knew I needed more classic & practical slip-on-and-go footwear, but my "wilder" side also wanted something stylish, trendy & fun. So my shoe shopping list read as follows (& don't forget to scroll down to see my fabulous finds in mostly shoefie form of course!).
Black. Need more black shoes!
Comfy flats (possibly sneakers or other type)
Menswear-inspired shoes
Dainty ballerina flats
Pretty & comfortable pointed toe-pumps
Something original & glam (?)
Best Fall 2015 Shoes at Dixie Outlet Mall
Aldo Shoes Outlet
I always find so many amazing discounted Aldo shoes at this outlet! From practical to unbelievably crazy, there never seems to be a lack of shoes, boots, flats & sneakers IN MY SIZE!! Keep in mind I'm a shoe size 8, which is one of the most common sizes, meaning most shoes get sold out before even arriving at an outlet location. Yes, tragic #shoesize8problems, I know!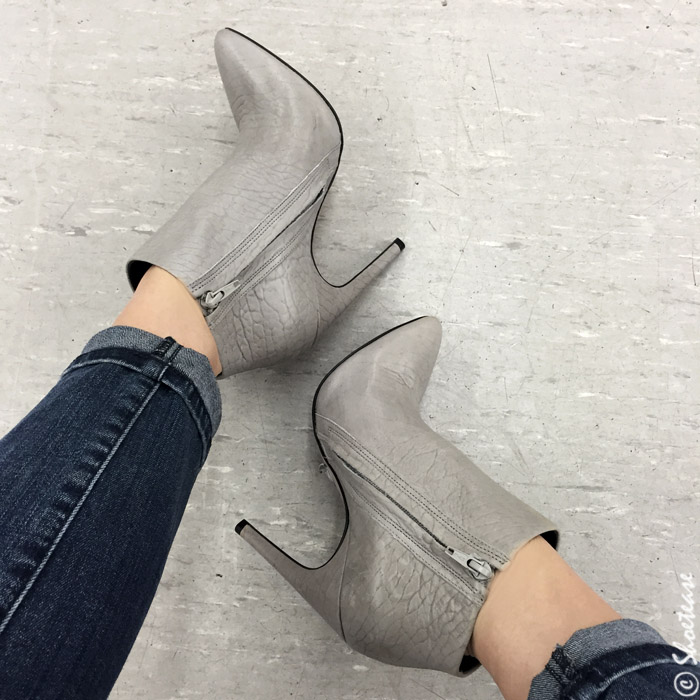 Aren't these greige pointed toe stiletto booties divine? Aside from the tremendously chic swan-like texture & color, these are currently discounted at $34.99!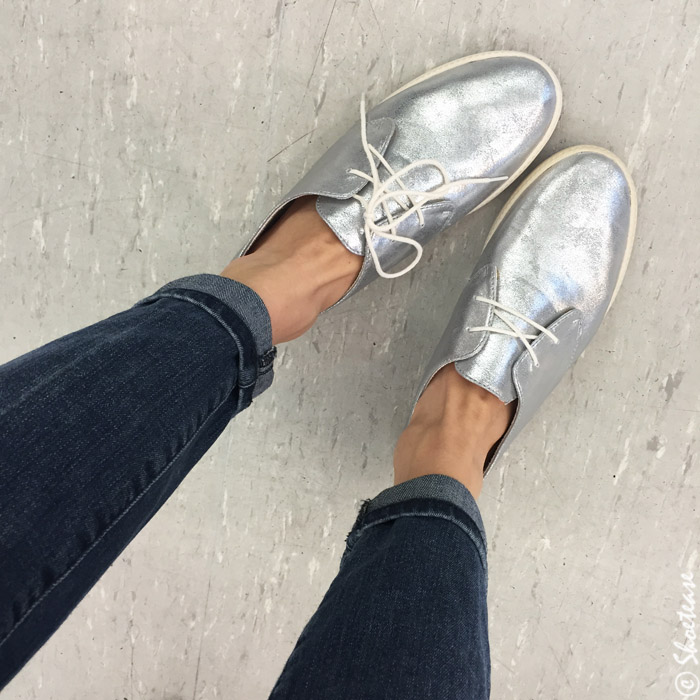 So comfy, these leather not-quite-an-oxford, not-quite-a-sneaker lace-up flats have a fabulous silver sheen & will brighten up any outfit! Love the simple style mixed with a not so simple material.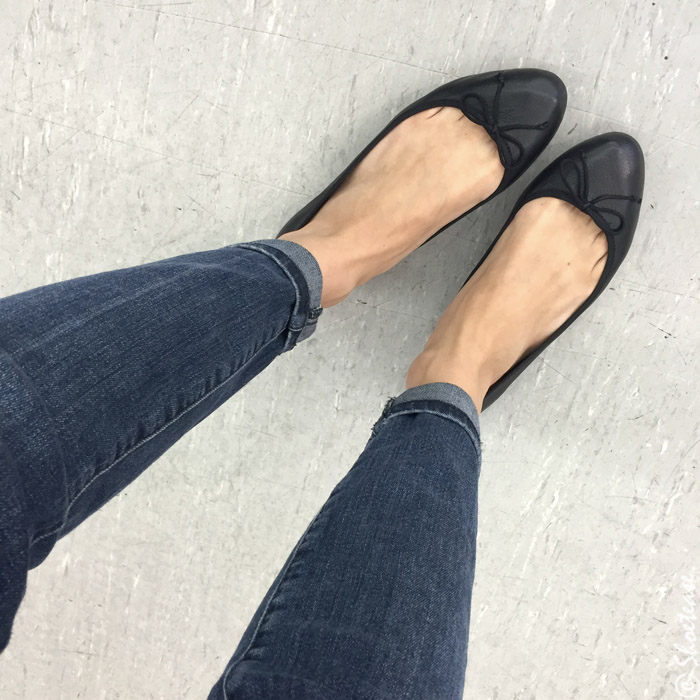 The perfect ballerina flats I was seeking! But with an amazingly chic almond-toe! Flirty & feminine and go with everything smart-casual.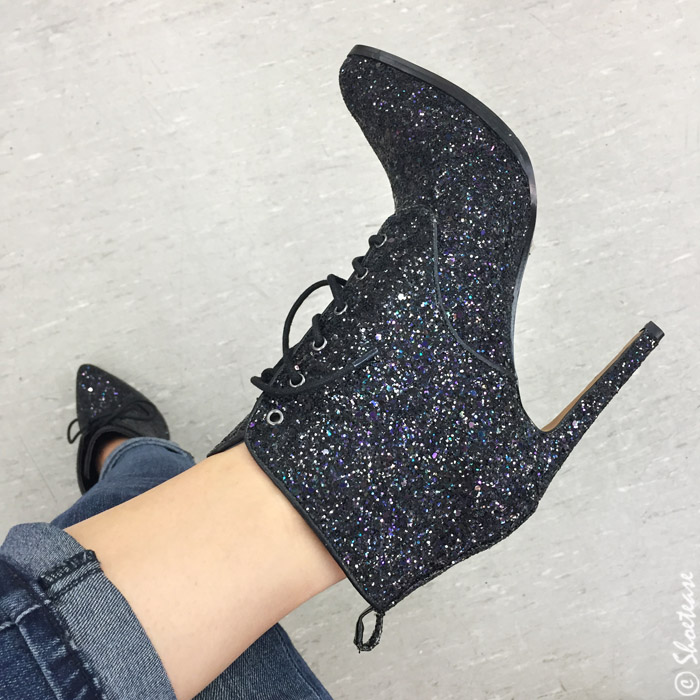 Crazy, sparkly & totally me, these insanely fun black lace-up booties are a party girl's shoe daydream!
Shoe Company Outlet
I always find some incredible shoes at Dixie's Shoe Company Outlet! From Hunter boots to sneakers, to sassy heels, there is something for everyone (in every shoe size!) at this fantastic location. Be sure to head to the far back of the store to score the best & biggest deals!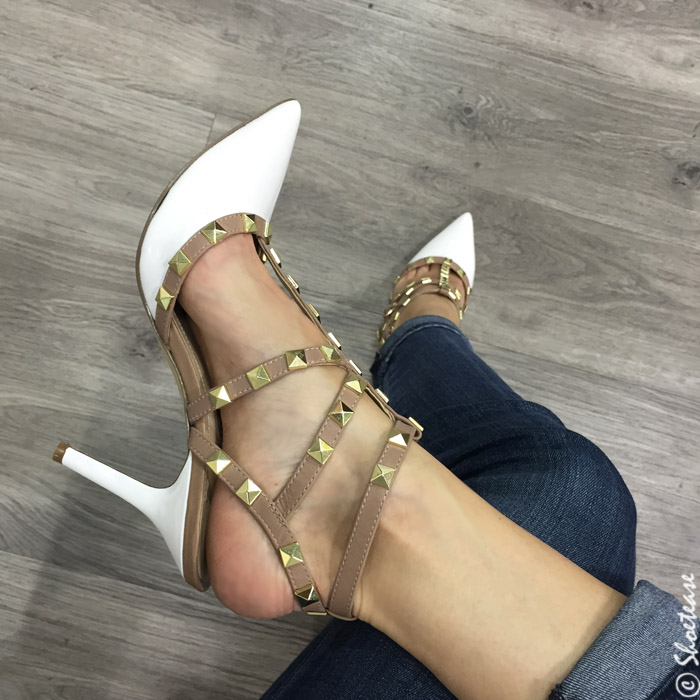 BCBGeneration white Valentino "Rockstud" dupes. Fit like a glove & such a stunning shoe!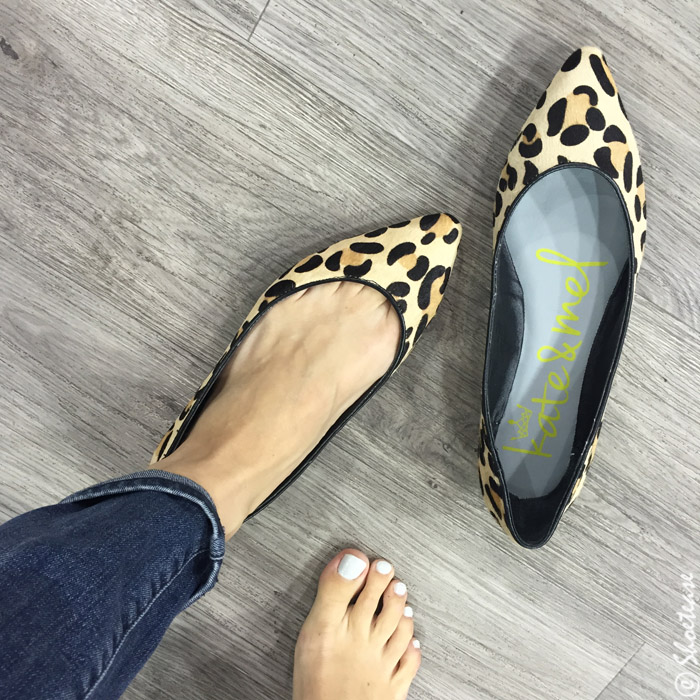 TownShoes's in-house Kate & Mel brand cute leopard print flats. Love the pointed toe & graphic animal print!
Winners Dixie Mall
The shoe stash might be a little more scarce than most other locations, but if you're a good hunter, you can find some amazing shoe deals at this Winners outlet! I find shoe sizes aren't exactly placed where they should, so some extra digging to get that perfect shoe in your size may be in order. But oh, will it ever be worth it!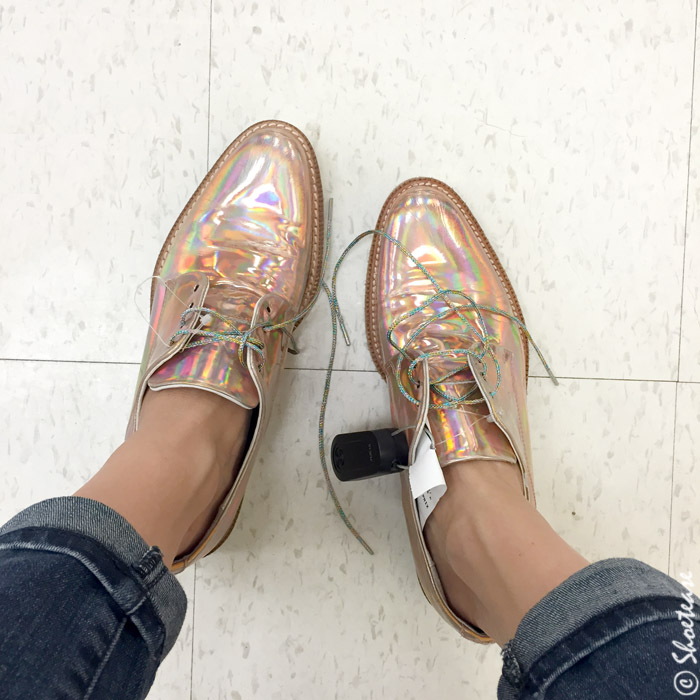 Rose gold metallic hologram brogues! Mens shoe-inspired but so much more!! Even the shoe laces are sparkly.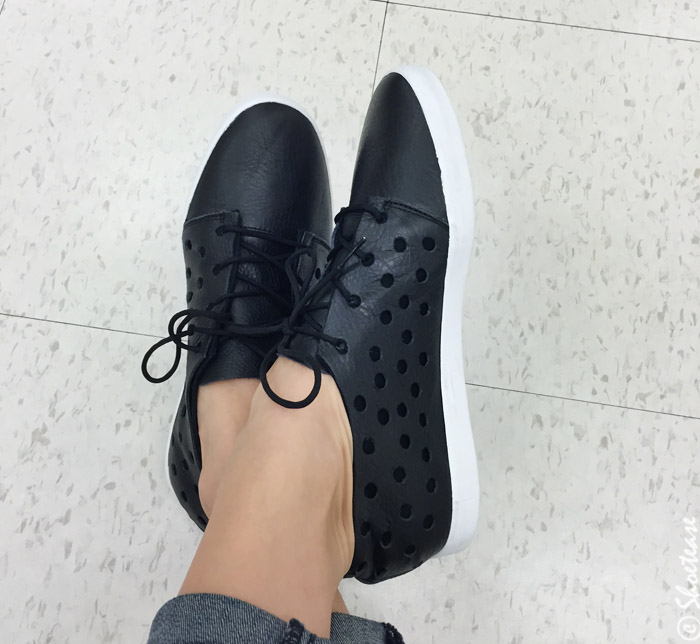 The perfect black casual sneaker with that je ne sais quoi feeling to it! Genuine leather & canvas upper with large perforations to give it a bit of a kick. Yes, pun intended. Best feature? Discounted at $19.99!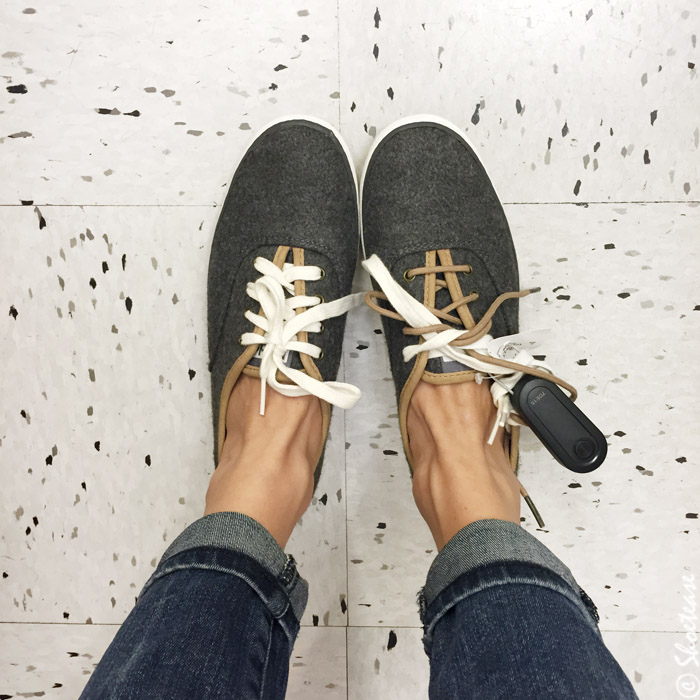 Not always a fan of Keds, but these ones changed my outlook on the brand's classic sneaker! Perfect color & cozy flannel upper for Fall 2015.
Spring Shoes Outlet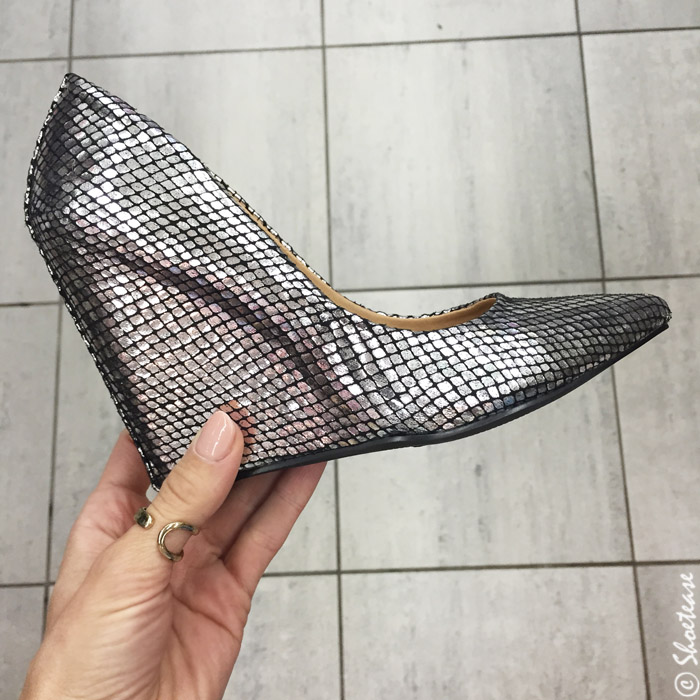 If it reminds me of a disco ball, there is nothing not to love about it in my shoe shopping books! The ultimate shiny statement heel in wedge form. #Swoon.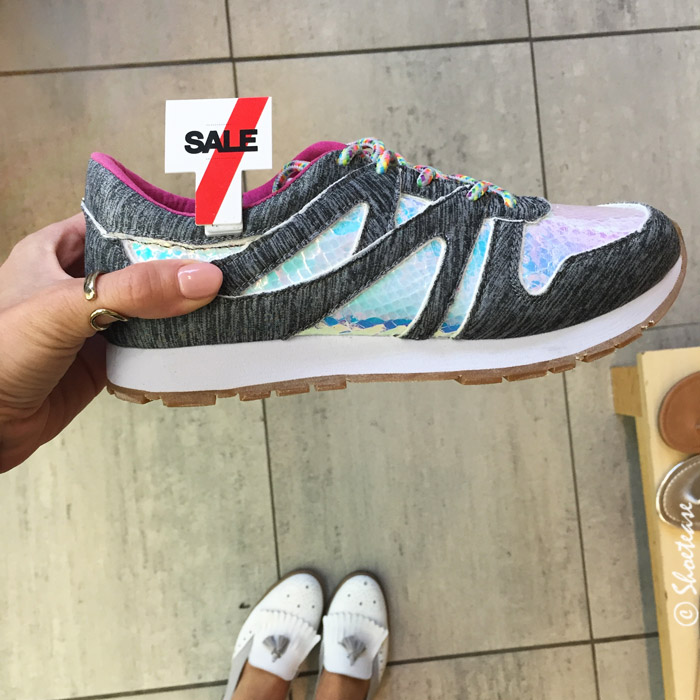 Continuing my love of hologram-like materials, I love the contrast between the woven upper material & shiny rainbow craziness going on with these sneakers!! Great two-tone outsole.
Nine West Studio
So with all that's happening with Nine West Canada, I figured there may be more (or less?) shoes & handbags than usual at the Nine West Studio at Dixie Outlet Mall. They're currently in re-stocking mode & although the shoes were scarce, I found a few gems nonetheless. I'm told that they should be getting many more shoes in this week. And I might just return to see what new items have been added!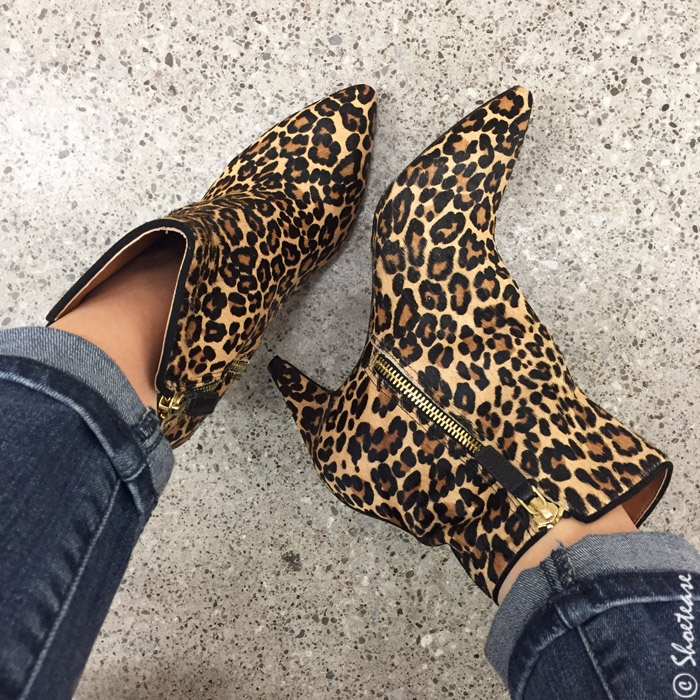 Ok, what's not to love about these leopard print booties? Amazing print AND low enough heels to walk in them all day (and night!).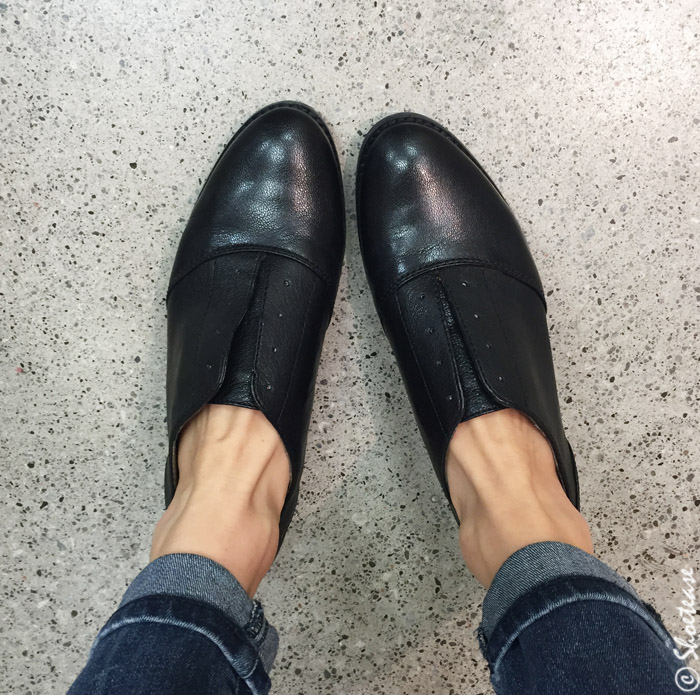 Found these incredible Nine West black leather lace-less brogues! Perfect size, so comfortable & gosh darn, exactly what was on my list…and in black no less!
Payless Shoes Outlet
You can always find something at Payless! Although I didn't find as much as I'd hoped time around, I did rather love these sand colored faux suede ankle boots. Love the strategically placed so-trendy-it-hurts fringe detail at the back. I can see myself wearing these with so many outfits this Fall!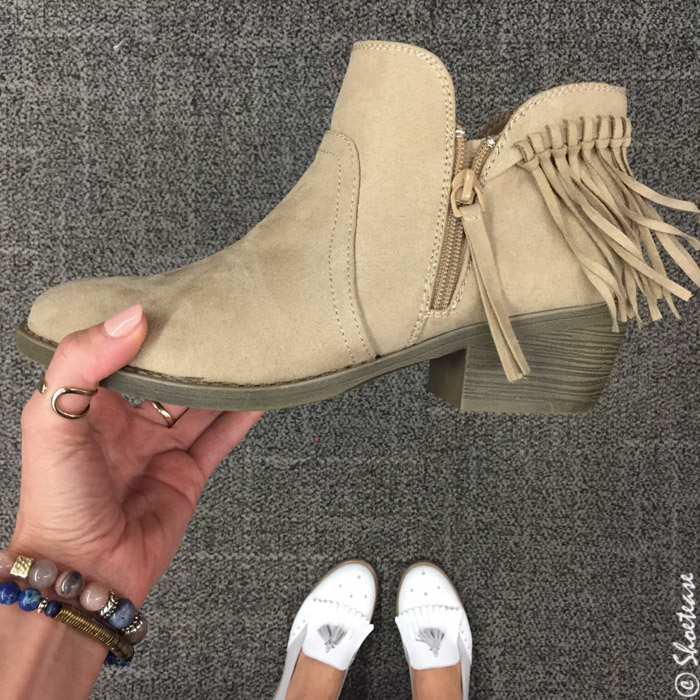 Take the Style Quiz to Win BIG!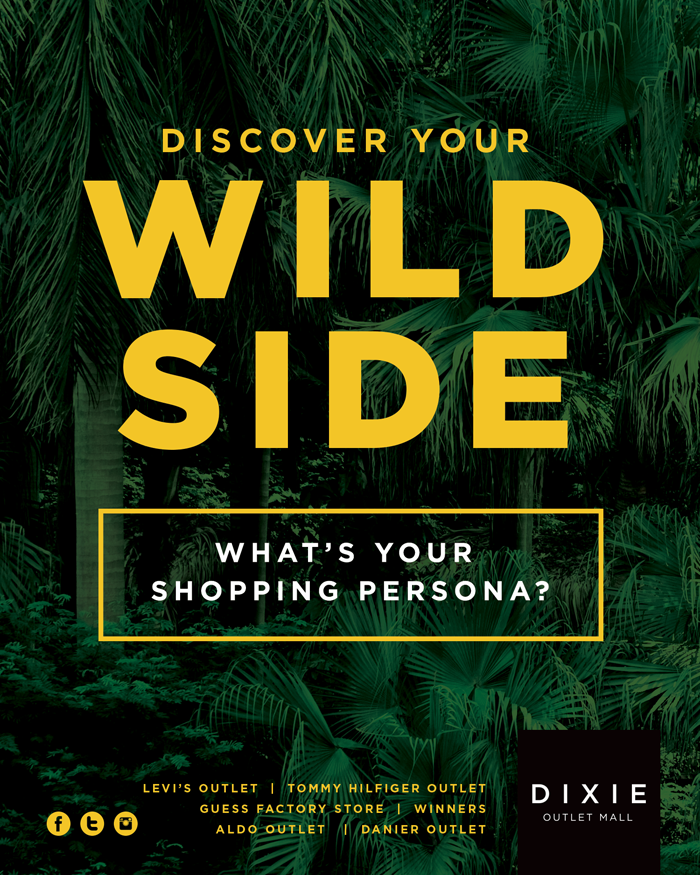 So now that you've seen my swan-like float around Dixie Outlet Mall in search of the best shoes at the bestest deals, it's time for YOU to take the shopping style quiz not only to discover your wild side & animal bestie, but to enter to win a $1000 shopping spree at Dixie!
But that's not all, folks: visit Dixie in-person from now until September 6th, for your chance to win $250 in their DAILY draw & take a fun photo with your animal persona! Your image will be featured on their Facebook page (I went in earlier this week…can you find my pic?!). So there's nothing holding you back from doing a little Fall 2015 shoe shopping at Dixie Outlet Mall now is there?
And if that's not amazing enough for you yet, stay tuned for my NEXT Dixie post, where you will see my full shoe shopping haul & get the chance to enter to win a $200 gift card, right here on ShoeTease!
So…can you guess which & how many pairs of shoes from above I ended up buying on a 200-buck budget?! I've already given you a few hints 😉
xo Cristina
**This post is brought to you in collaboration with Dixie Outlet Mall. All opinions expressed are my own**