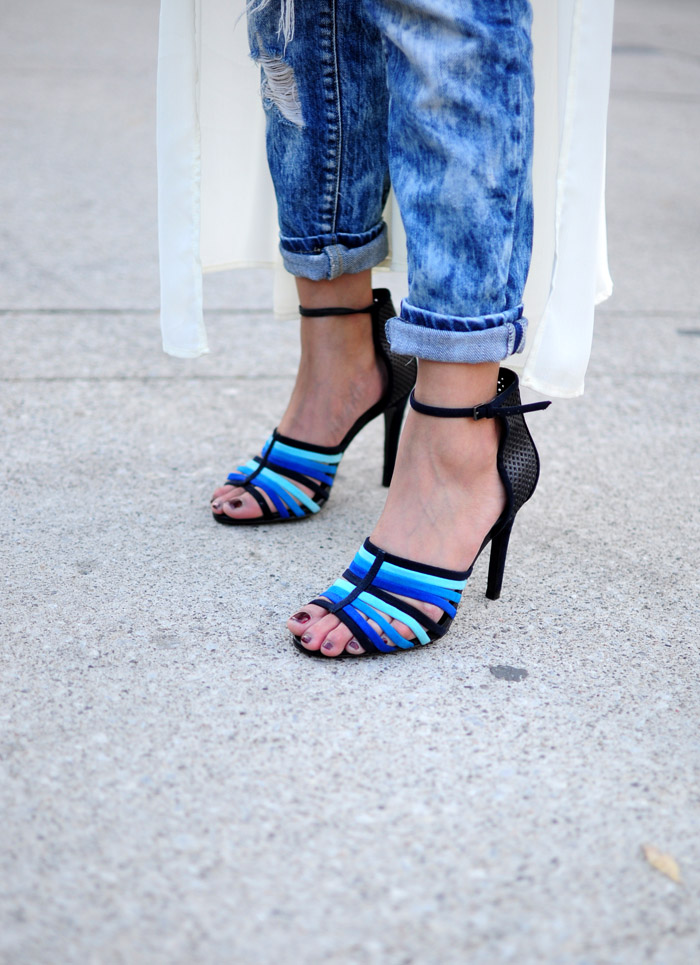 Because I'm usually in front of the lens (or at least my feet are!), it's been such a different experience being persistently behind it for the duration of Toronto Fashion Week. But taking street style shoe & fashion pictures is nothing new to me. I've been doing it since I started my shoe blog roughly 5 ago. Truth be told, I loved throwing on an easy not-necessarily-stylish-outfit to take pictures in last week & letting others worry about their makeup & outfit! Although it did throw off (aka shock!) some fellow bloggers who've only seen me photoshoot-ready. Sorry to disappoint with my personal appearance, but the shoes I spotted on Day 5 outside the tents of #WMCFW certainly didn't!
Day 5 – Toronto Fashion Week's Most Stylish Shoes
On Day 5 I saw some of the most interesting & diverse shoes from the whole week. Today the Torontonian shoes consisted of less sneakers & more lace-up styles in both men & women's shoes. Here are the best ones: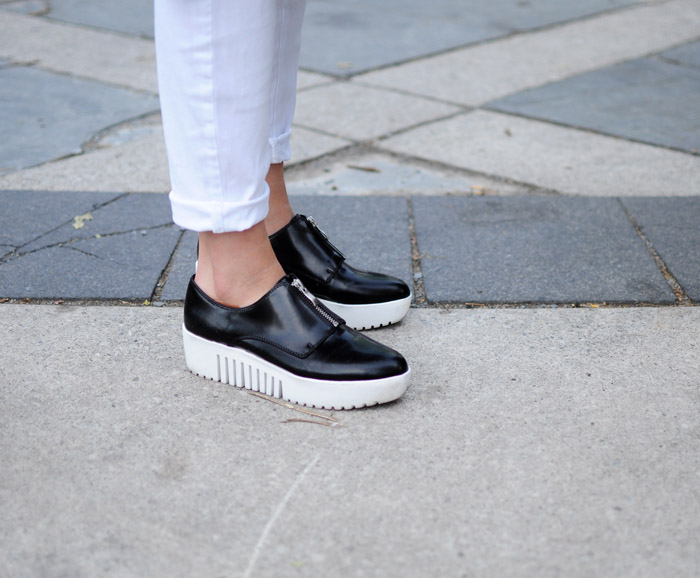 This is my fave pair of shoes spotted at Toronto Fashion Week on Day 5. Or possibly even all week. They're so unique I can't even categorize them! Jennifer @jellofer got these Opening Ceremony flatform oxfords from Duet Shoes.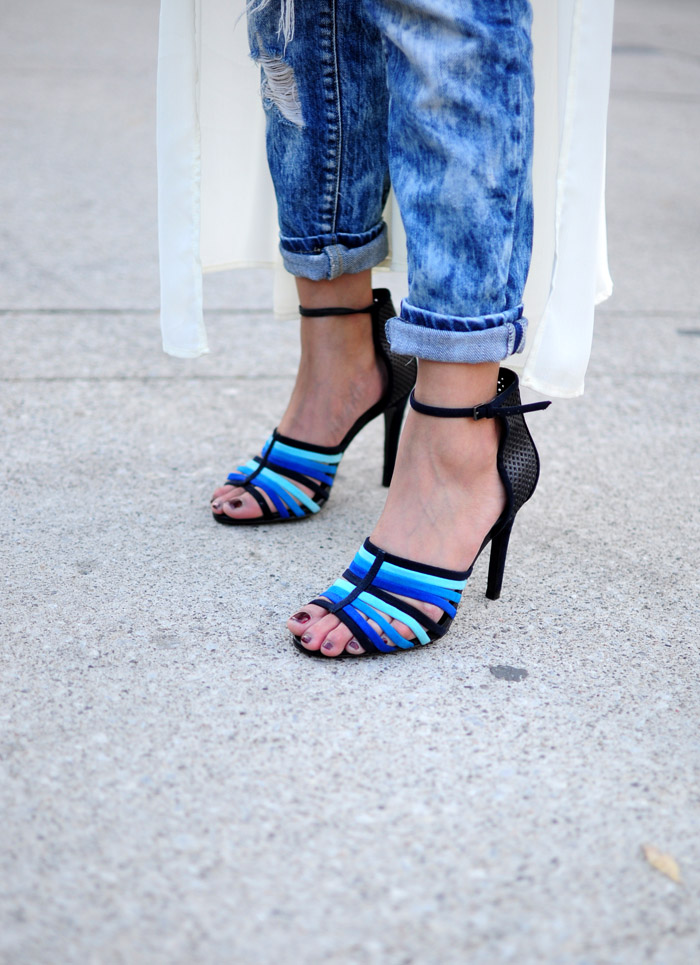 Probably one of my favorite street style looks below the knees during all of TO fashion week. The shoes, the distressed bleached denim, the long blouse…loved all of it! Thanks to Tiffany of @citysleekchic for wearing these amazing "ombré" strappy suede sandals from Zara.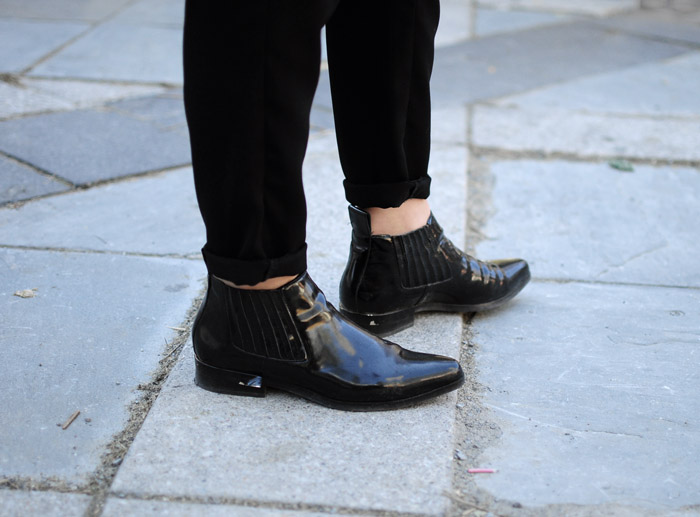 Black patent Chelsea boots with pointed toe: a chic Fall staple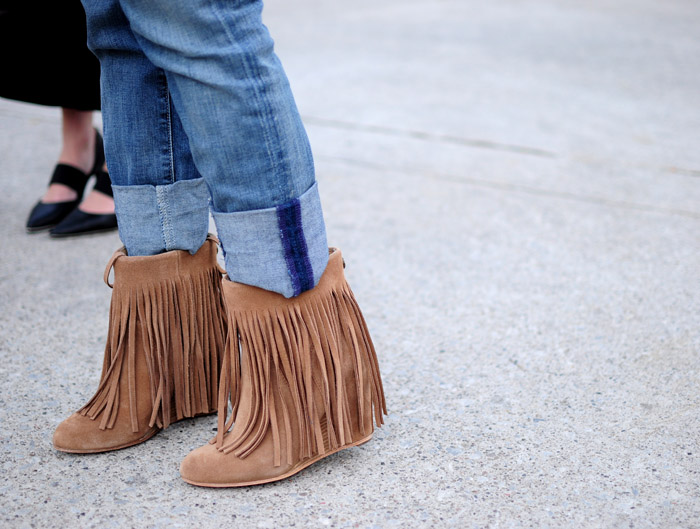 Mop-top tan fringe wedge boots far too quirky to resist! Love how Ping of @fashionpingpong styled them paired with double cuffed jeans.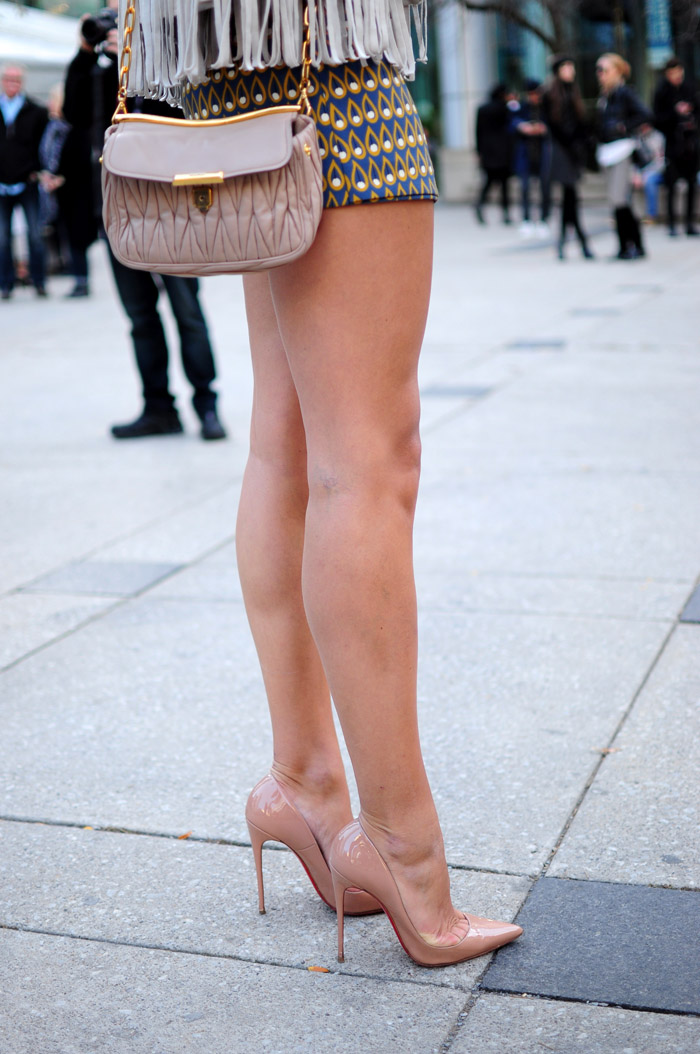 These girls. Seriously!! The Antonangeli sisters @3girlsandourcloset never disappoint with their shoe (or fashion) choices! Here wearing Christian Louboutin's "So Kate" in patent blush. One of my favorite pointed toe pumps. Ever. Get them here!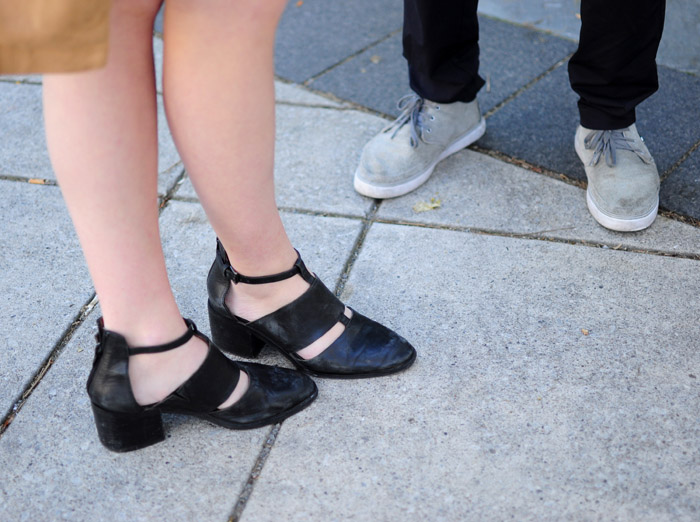 I might be alone in this one, but I find that sometimes, beat up & dirty shoes do have their charm.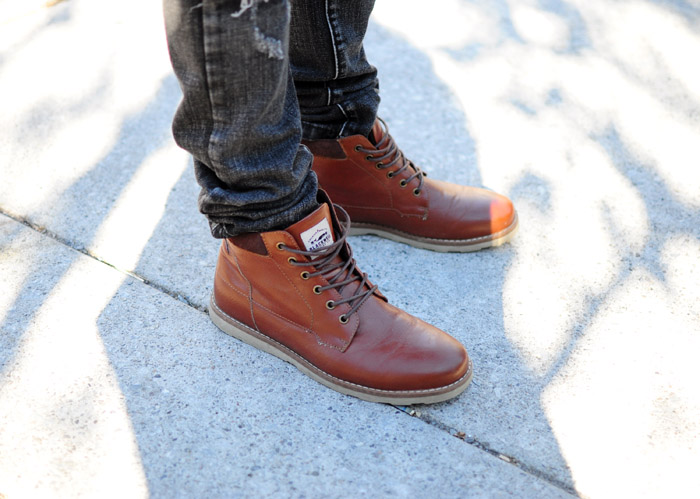 Blackwell high top brown leather boots. With lightly distressed grey-wash denim, these sturdy shoes are what any cool dude in my books should be wearing on their feet!
Love me some piped plastic shoes! Trimmed with leather, these still make a statement, while remaining classic & neutral.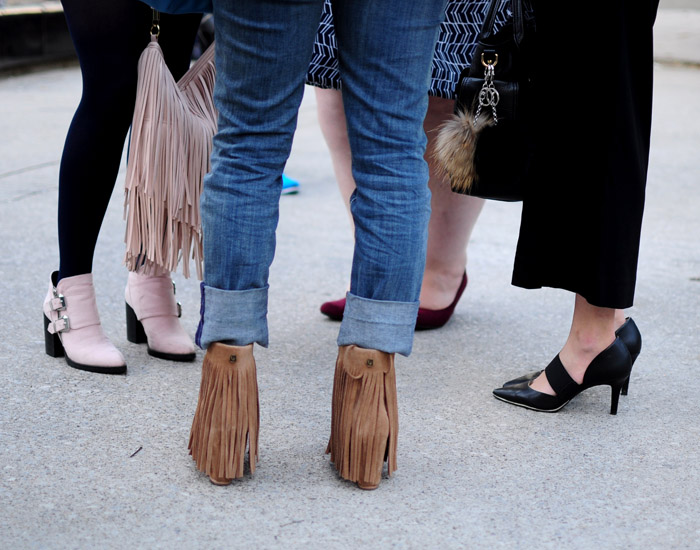 The #WMCFW glam squad: Sarah @bohoandbraids, Ping of @fashionpingpong, Amanda @amanda_monty, Kayla @shortpresents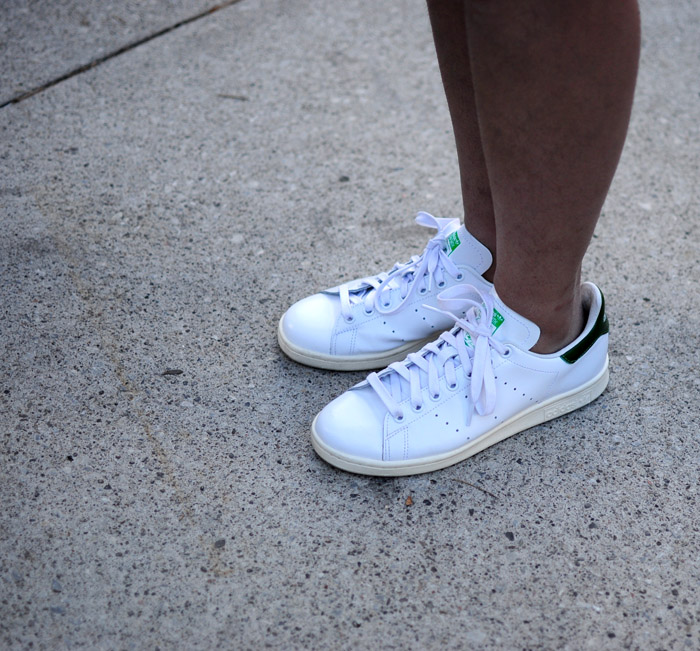 Classic Stan Smith style from Adidas will never bore me: Siffat of @icingandglitter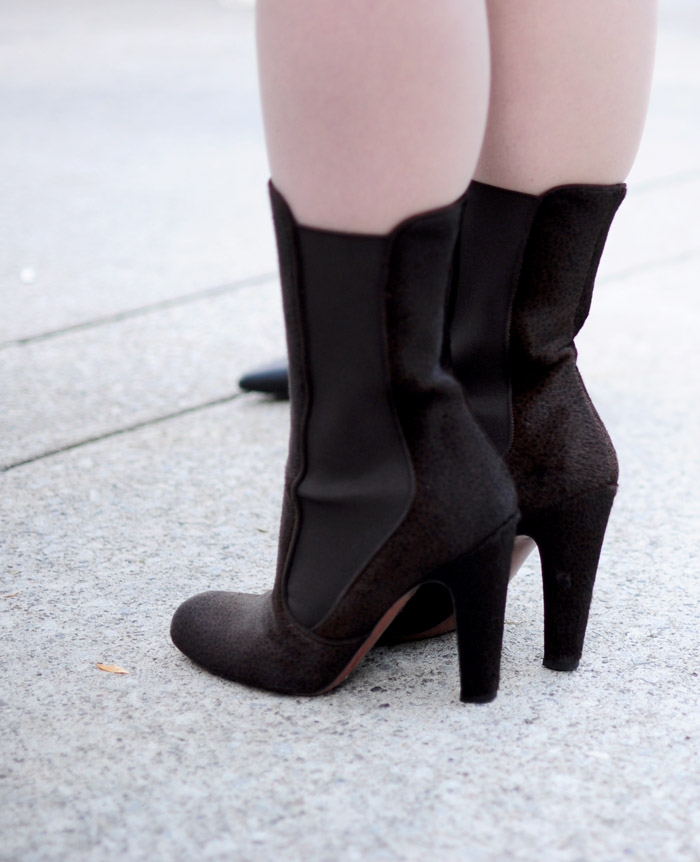 Didn't stop to ask where these dark brown pony hair elastic-detail boots were from (or who wore them). But wow! So chic & different.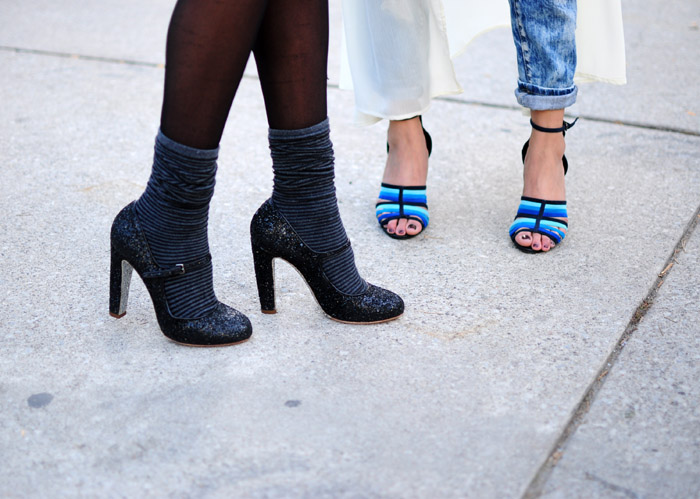 Left: black glitter Miu Miu Mary Janes with tonal striped socks on Filipa @playwithapparel. Right: Zara strappy heels.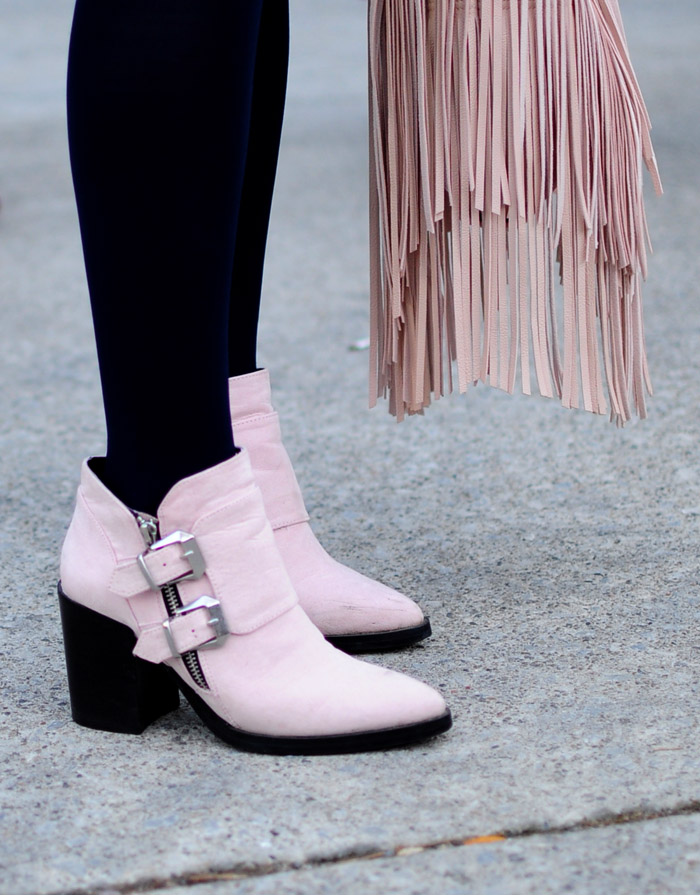 Sarah of @bohoandbraids does it again in Forever 21 baby pink western-inspired buckle ankle boots. And let's not leave out the matching fringe purse!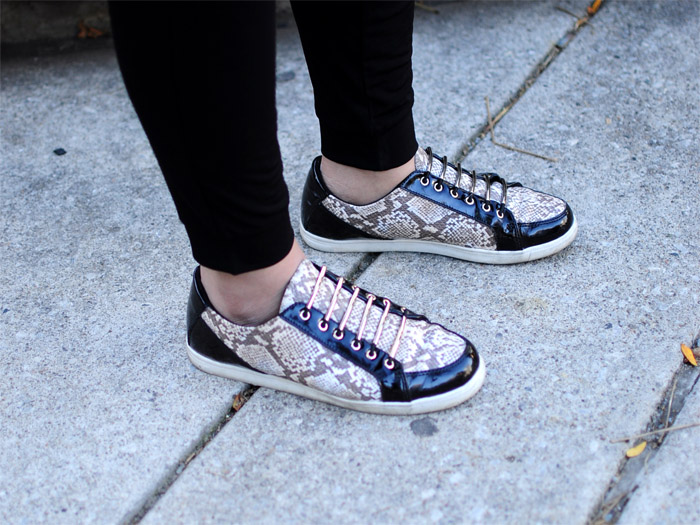 Aldo reptile two-tone sneakers with metal "lace" details. This pictures doesn't do them justice. So, yeah, totally my fault.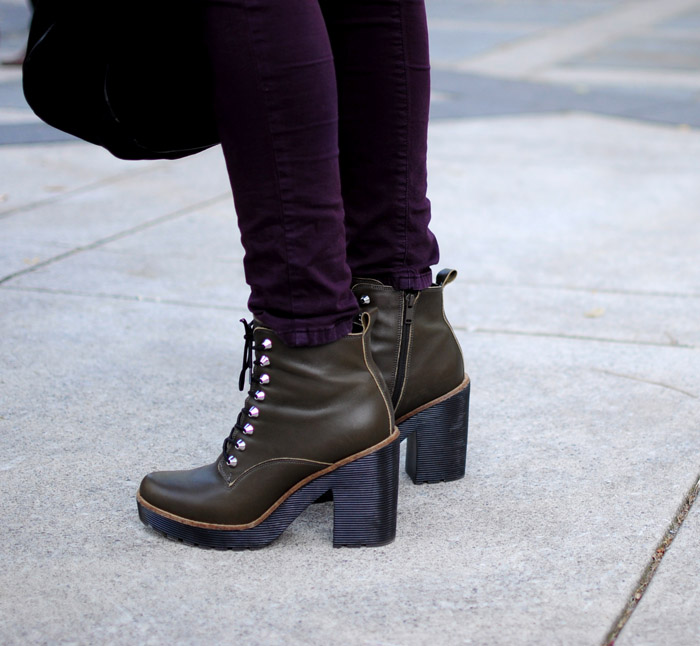 Natasha (@natkatlee) dons a fab pair of Jeffrey Campbell army green ankle boots. Love that outsole & studded lace rivet detailing.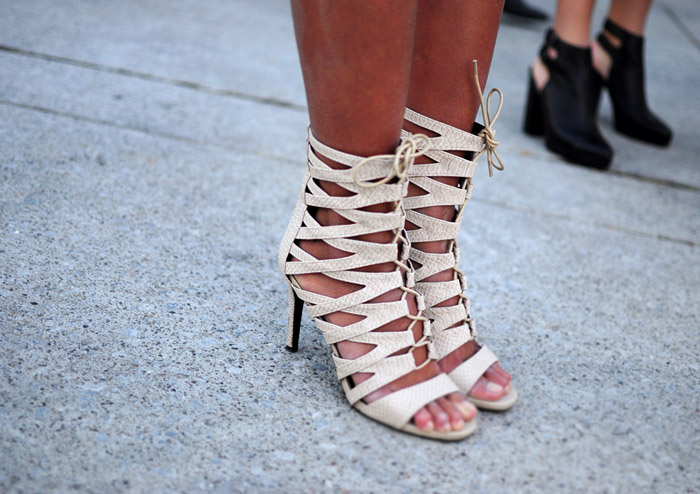 Aldo lace up shooties. So much more fun than a simple cage boot, don't you think?
Well, that's a wrap in terms of all the fun & interesting shoes, boots & sandals seen on the concrete runway outside World MasterCard Toronto Fashion Week. Hope you had following along! Missed the other days? Take a look at Fashion Week's Day 1, Day 2, Day 3 & Day 4 in street style shoes by clicking on the links. Enjoy 🙂
xo Cristina