You may have seen these sparkly chunky platform sandals that I feel as if I pretty much stole from the Aldo Outlet at Dixie Outlet Mall. These "Levata" sandals easily style with many outfits & are the perfect 70s-inspired statement making shoe trend for 2015! And they're on crazy clearance right now. Taking a style cue from celebrities & their red carpet style, I decided to wear these chunky heels with a flowing, tiered gown. My usual casual outfit this is not!
The platform sandal is a celebrity shoe favorite under ball gowns (Jimmy Choo's "Raven" & "Kalpa" are biggies) for fancy high-profile awards ceremonies. The only more popular style for red carpet events would likely be Stuart Weitzman's minimal sandals (which has spawned many Nudist look alike shoes!). But Stuart's strappy sandals certainly won't give you as much height as these crazy 6 inch platform heels will!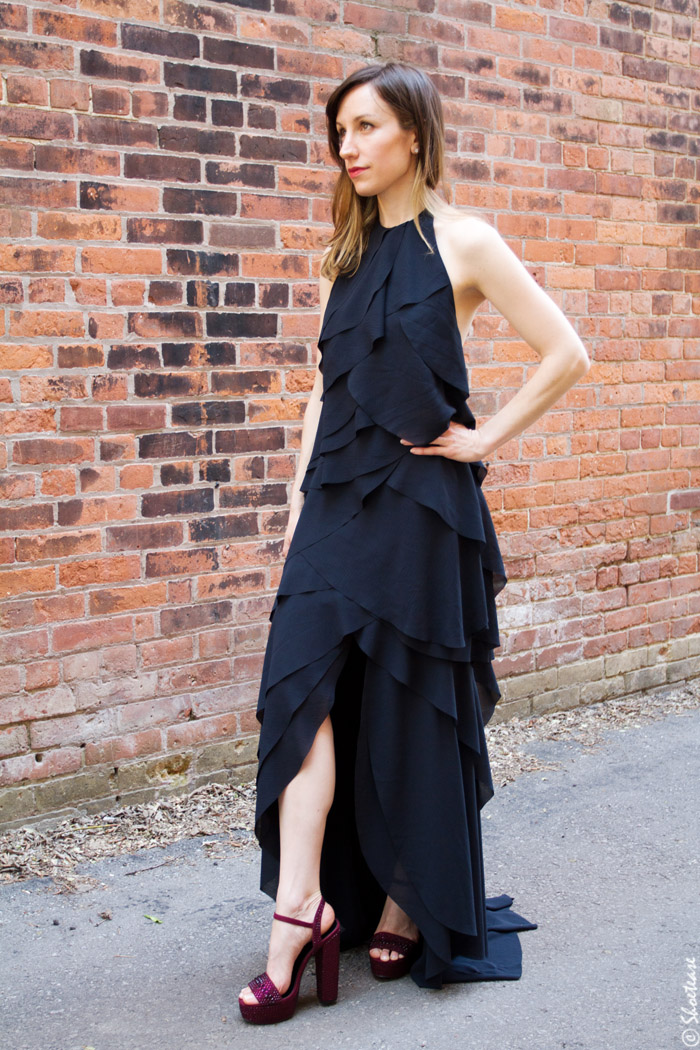 But unlike celebrity shoe styling, where stars match their platforms to their usually floor-length dresses, this navy frock from H&M's current "Conscious" collection parts below the knee, right at the front. As any heels worn would be clearly visible, I thought styling this dress with a contrasting shoe color would be more fun. I just love this Marsala shade (see some these amazing Marsala heels here!). The burgundy red & added sparkle is just the shoe icing on this chunky heeled cake! Wine red shoes look fabulous with navy dresses. I personally like this particular hue with the deep blue as it compliments, rather than completely contrasts, the already busy dress (which even has a train, fancy me!).
But let's talk about the navy halter dress itself. It's made of recycled fabric that is a whispy & light chiffon crêpe. It forms a reasonable train in the back & fits beautifully. I've not exactly been gym-bound as of late & the flounces really cover up any flaws in the butt & mid section. No sucking-it-in required (and neither is a bra, actually!). Also helps that it's properly lined (probably why it's also so flattering). I got it for a steal at the H&M on Bloor St in Toronto for $79. Shop these exact pieces at the bottom of the post if your littl heart desires 😉
Would you wear platform sandals with a gown or would you prefer to stick with a more minimal shoe?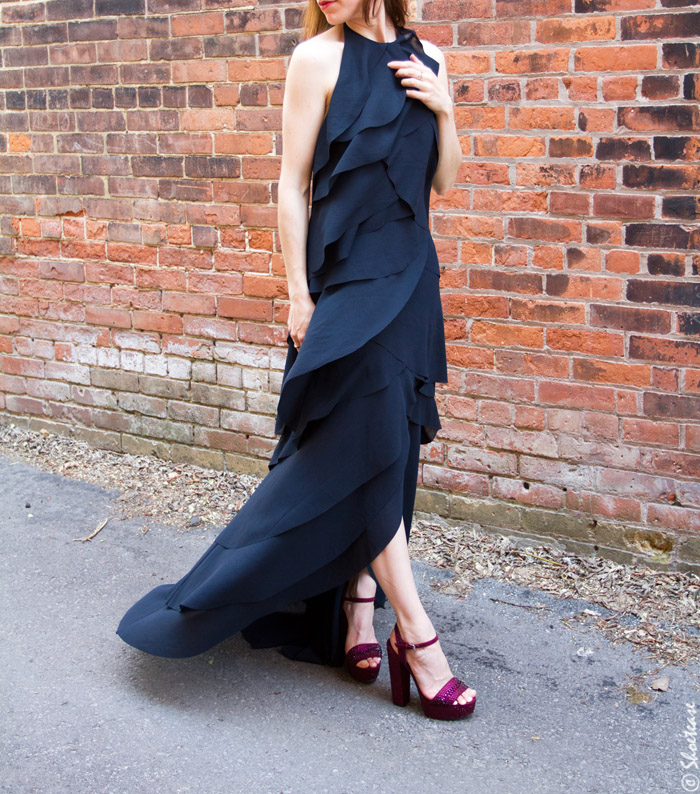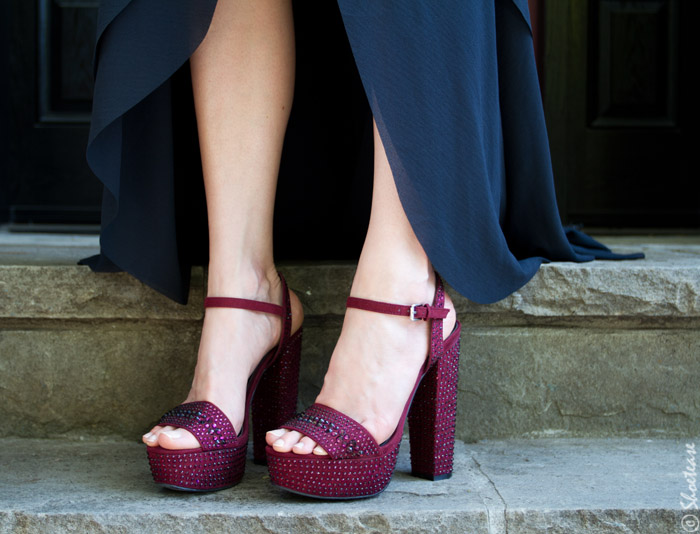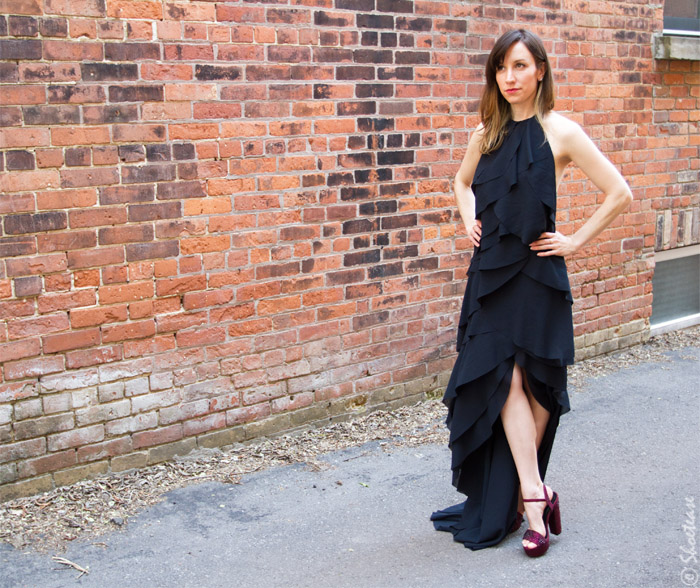 Chunky Platform Sandals: Aldo Outlet, Gown: H&M Conscious Collection
Shop the Look
xo Cristina