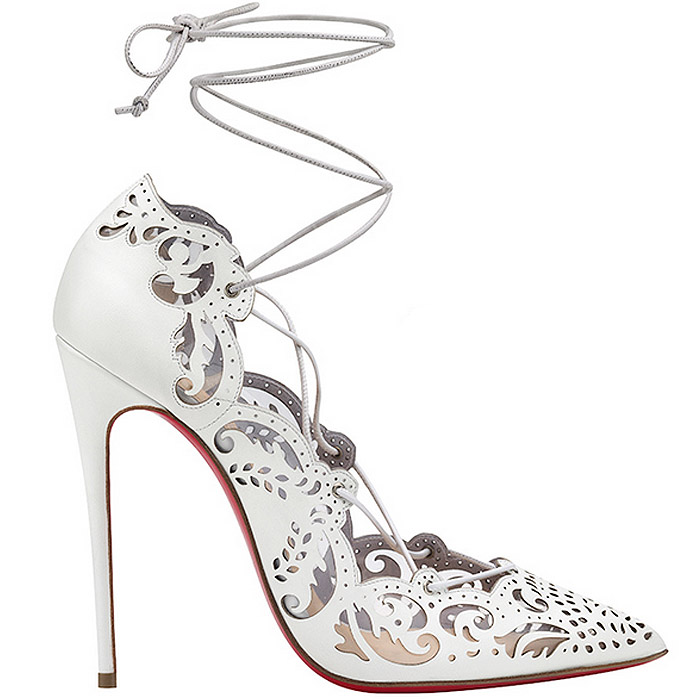 There is little that I can say to do justice to these marvellous white, beautifully laser-cut stiletto "Impera" pumps by Christian Louboutin. They are just spectacular! The laser-cutting is sinuous & unique, as is the beautiful shape of the pointed toe & slender stiletto. The laces are just the icing on this shoe cake!
They're even so well designed that the heel looks far higher than the 4″ it actually is, don't cha think? Being white & all, these would make a fantastic wedding shoe, but I believe this one deserves to be showed-off with a shorter dress or a pair of fabulous jeans. You know, in my humble opinion. But really, oh my, the possibilities! You don't even need to wear these white pumps as a wedding shoe!
These Loubies are available for pre-order from Neiman Marcus. HASHTAGswoon!
Check out another great pair of intricate & feminine bridal footwear: Isabel Marant "Play" sandals.
xo Cristina M.
Photo Credit: google.com