Colour. Sparkle. Sass & incredible heels. Just a few things I fall for in a statemetn shoe & this ones takes the freaking cake! Love the bold colours & intense, large gemstones on these incredible 4.5″ heel, suede Prada sandals. And that large ankle strap? A thing to dream about, really. And to make St. Patrick proud on his special day. These may in fact be resilient to green spirit spills! What more could a girl want?!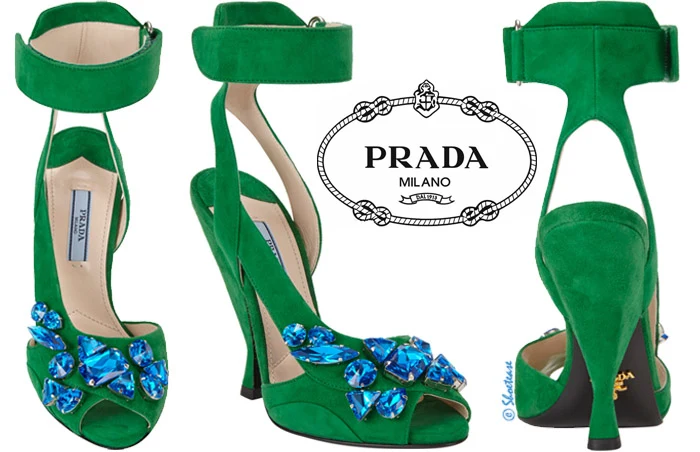 These stunners are available from Barney's, Avenue K & Prada. A toned-down & un-jewelled version is available at Nordstrom as well (probably worth mentioning the latter is half the price!).
Happy St. Patty's to all! Mind your step if you're drinking, will you?
xo ShoeTease
Photo Credit: barneys.com
Cristina is the chief editor, fashion & shoe expert here at ShoeTease. As a seasoned stylist and women's fashion & shoe designer, she boasts over 20 years of experience in the fashion industry. She loves crafting effortless outfits for ladies both online and off and believes that styling advice should be accessible to everyone. Whether you're a styling pro or just starting out, Cristina's here to guide you on your fashion journey! Learn more.