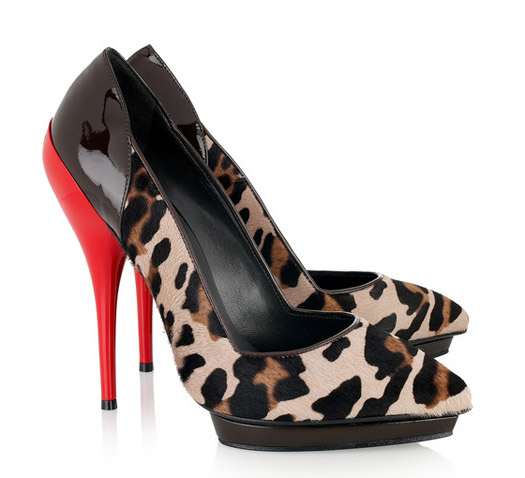 Versace Pumps – $795 @ NetaPorter
A couple weeks back, Paris Hilton held a press conference in Istanbul, Turkey for the launch of her footwear line Paris Hilton The Shoe Collection.
What caught my eye was the similarity of her leopard-print pony-haired pump, to Versace's Fall 2011 leopard platform design. Which should not surprise me one bit, as not only is Versace, like, totally, up Paris Hilton's alley (doesn't she look a little Donatella-ish?), but her designers have been knocking-off the likes of Valentino & other greats for a while now.
I must say her behind-the-scene minions did a great job in changing the heel shape along with the size of leopard print, yet keeping the spirit & form of the shoe. In order to avoid any chance of a lawsuit, perhaps?! 😉
xo ShoeTease