Top left to right: Gianmarco Lorenzi, Dolce & Gabbana, Valentino, Christian Louboutin
Sexy Black Stiletto Ankle Boots for Fall 2014
Although I'm trying to move onto chunkier heeled boots, I'm still a total suck for a sexy stiletto bootie. And who can blame me? Have you seen the designer black stiletto booties online & in stores right now?
A significant ankle boot trend for 2014, these booties are absolutely divine as they are divinely decadent. But oh my gawd are they ever mind-blowing!? Definitely not your granny's frumpy footwear! Even black stiletto ankle boots for Fall 2014 are anything but dull. Why?
Because to complement their sinuous last shapes & razor-sharp towering heels, they've got that extra twist & particular detail that'll have you drooling all over your shoes! The amazing thing about these designer boots is the worthwhile investment.
Wait. Hear me out: the almond to pointed-toe shape will be resilient for quite a few seasons to come. And aside from being a great Fall boot, these make an all around fantastic transitional shoe.
And they'll complement your denim, mini-to-midi skirts & LBDs too. Also, black is the most resilient non-color in fashion! So you really can't go wrong! I would like to hear thoughts if you disagree with me on the previous statement 😉
This Fall/Winter's luxury footwear designers didn't fail to incorporate the season's trends within their designs. These black stiletto ankle boots include: metallic hardware, buckles, embroidery, exposed zippers & quilting just to name a few!
And as much as I'd love to show you all the fantastic black boots available in store right now, below are my top 10 choices. Each with it's own flair & je ne sais quoi.
Do you love or do you LOVE?! Be sure to let me know in the comments, below!
The rock n' roll Rockstud: Valentino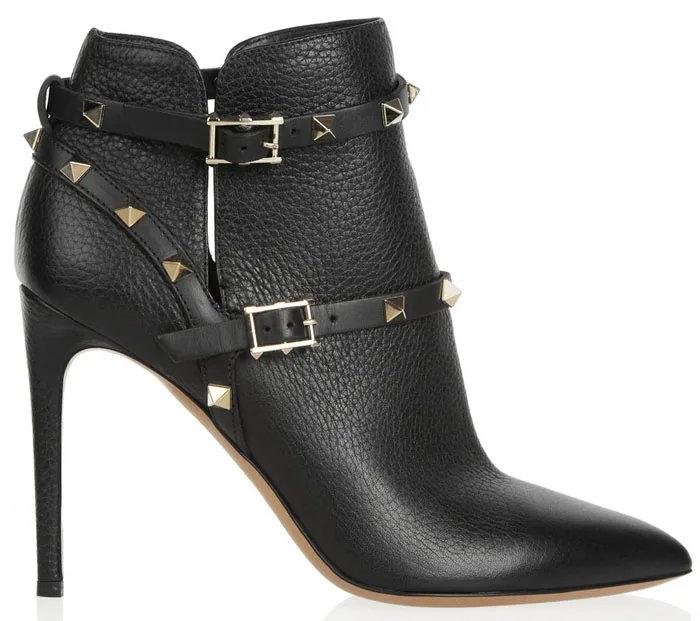 The strappy snakeskin heel: Christian Louboutin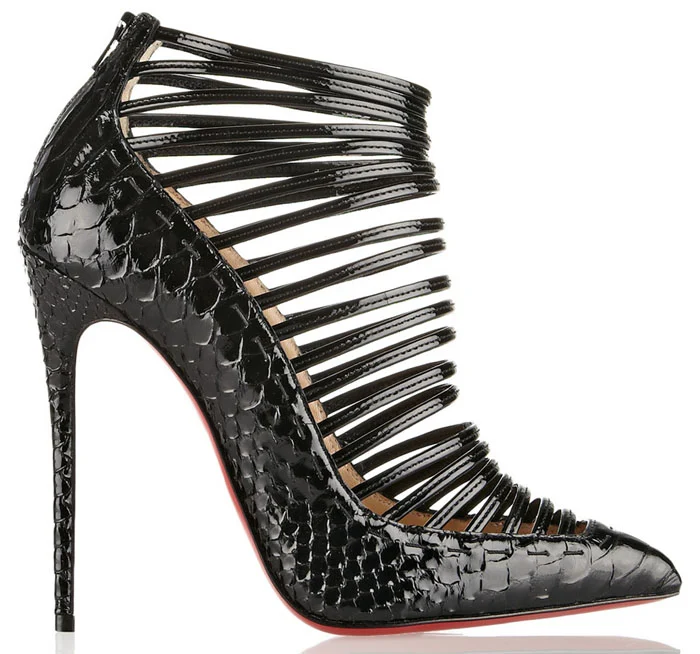 The embroidered bootie: Dolce & Gabbana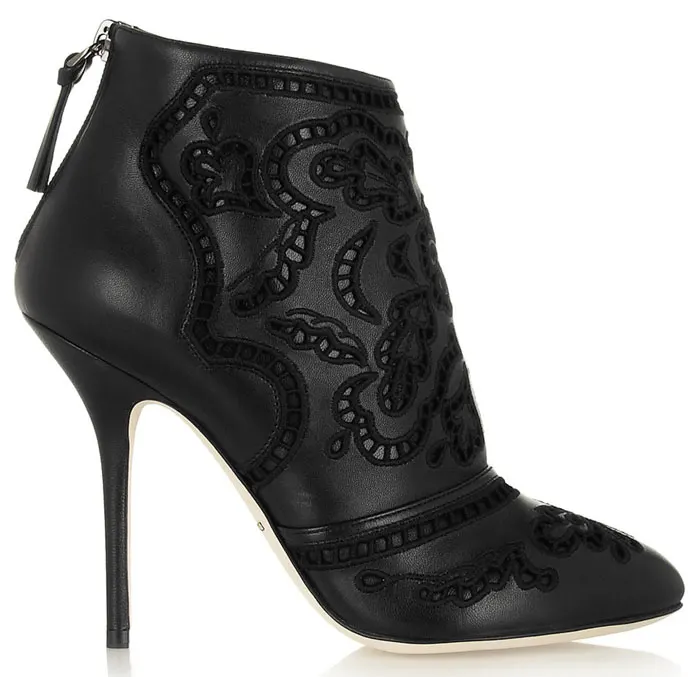 Gold hardware-clad Medusa ankle boots: Versace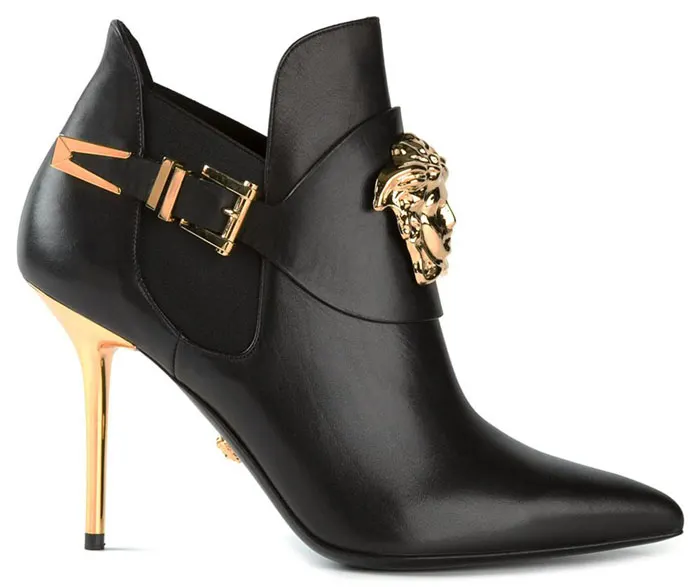 The mesh polka-dots ankle bootie: Lucy Choi
The bondage-inspired side laced shoe: Gianmarco Lorenzi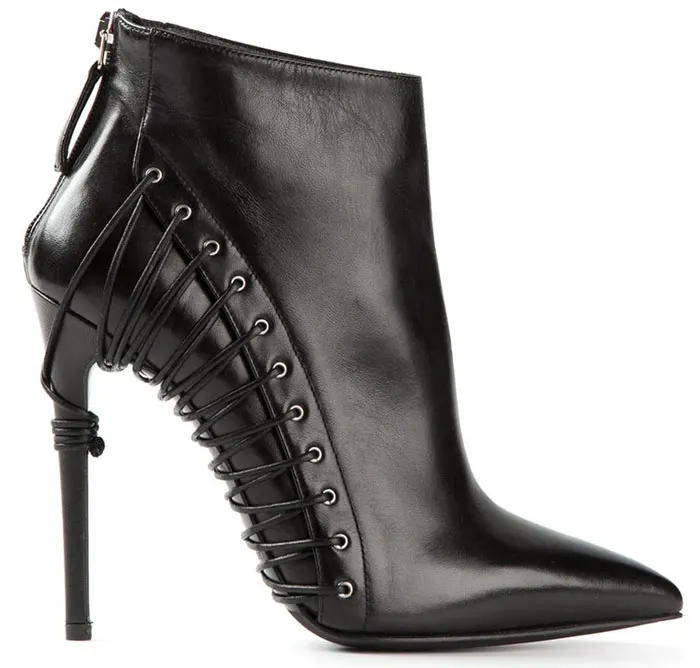 The towering Chelsea booted heels: Casadei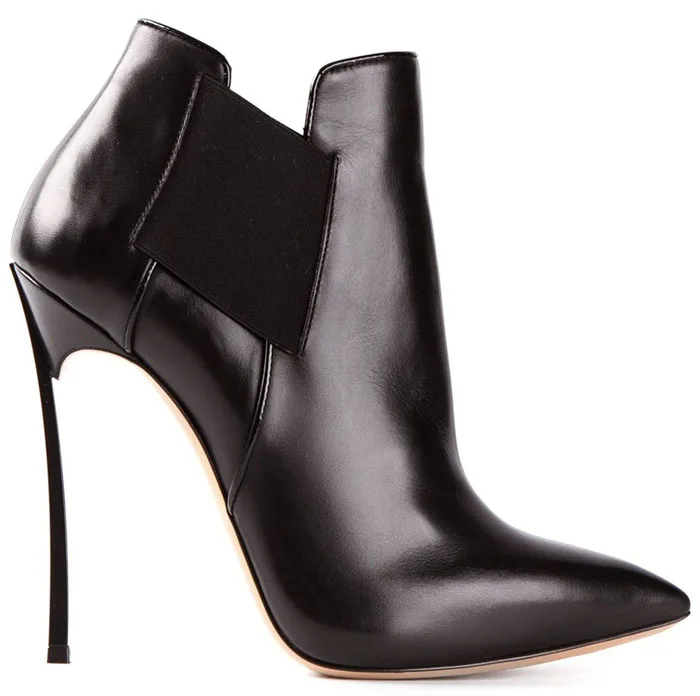 The sexy stiletto suede lace-up pirate: Alaïa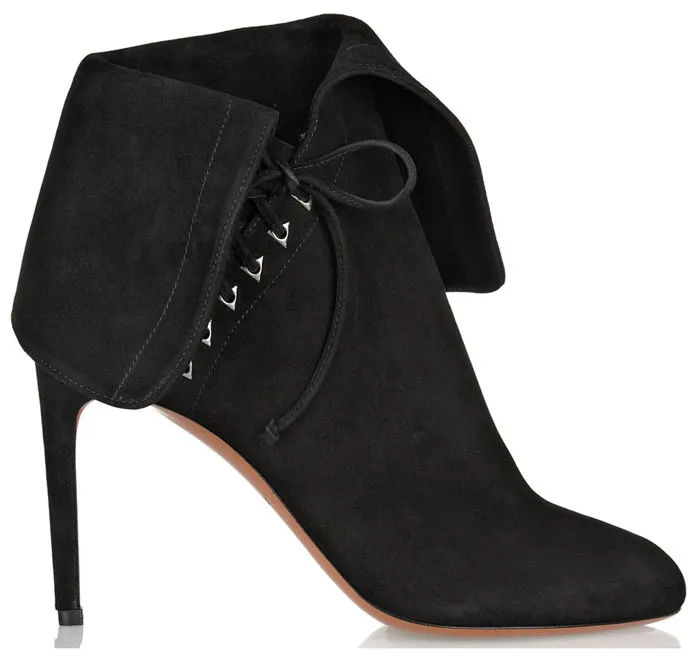 V-shaped upper quilted ankle boot: Saint Laurent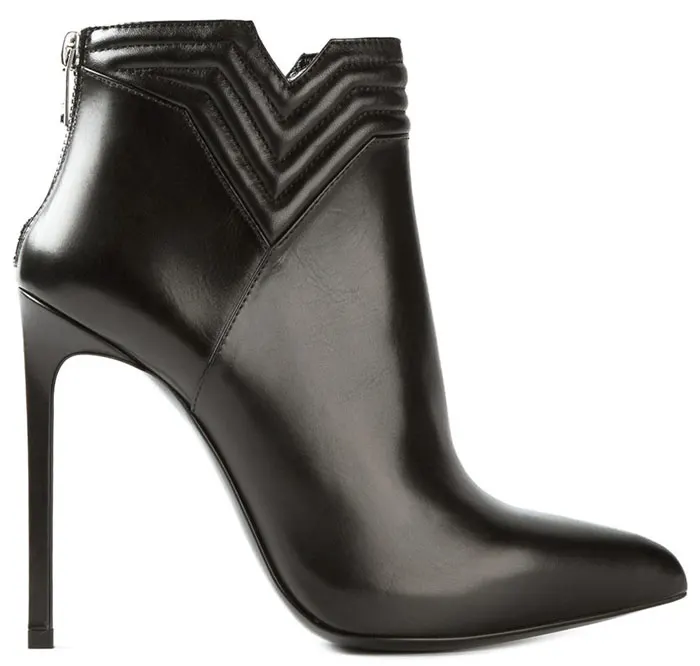 The multi perf slip-on high heel: Aquazzura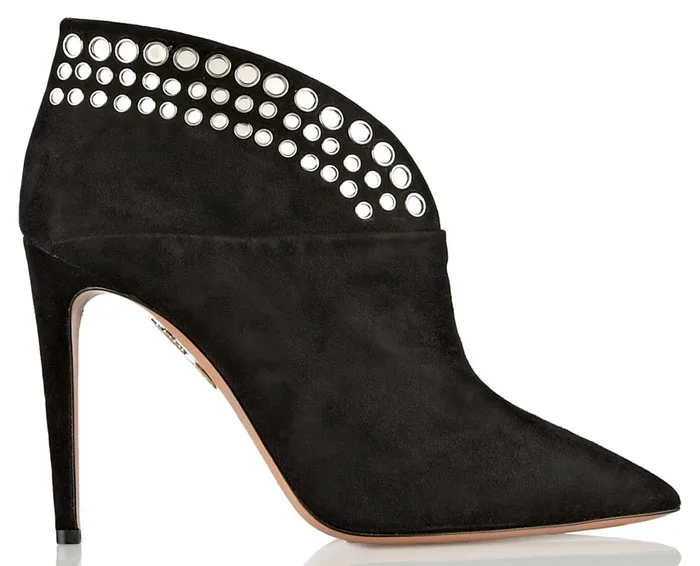 Photo Credits: farfetch.com, net-a-porter.com