This post was most recently updated on March 13th, 2015
There are Oscar shoes worn by celebrities & then there are celebrity shoe Oscar Shoes in & of themselves! Let me explain…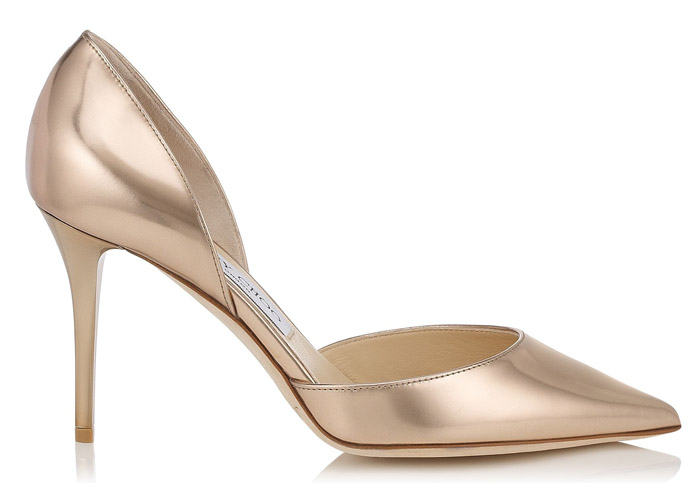 A shoe or fashion brand definitely has a huge marketing moment on the red carpet when a stylish celebrity wears & gabs about it. It becomes an even bigger moment when this happens on the Oscars red carpet (40+ million viewers anyone?)! Prop it onto a celebrity's foot, mention it by name & have it flung across the stage in the Academy Award's opening number & you've hit advertising gold! Pun definitely intended.
That's what happened to Jimmy Choo during last night's broadcast of the 87th Annual Academy Awards. Specifically during Anna Kendrick & Neil Patrick Harris' opening musical number. Now if only Tamara Mellon were still head of the company as she witnessed this! Now a paid plug or not, Jimmy Choo's Cinderella moment at the Oscars really shows us the stature of the company's current profile. I'd even go so far as saying that the shoe company's worldwide brand recognition & visibility is almost surpassing Christian Louboutin's. If that's even possible!
Now, we saw a great deal of fabulous shoes on the 2015 Oscars red carpet last night, but none made the lasting impression that mirror gold d'Orsay pump (similar to the above Addison pump) that Anna Kendrick lost & consequently threw at Jack Black! Watch the funny Oscar shoes (3:09) moment, below:
https://www.youtube.com/watch?v=yap62oYtAJE
xo Cristina M.
Photo Credits: jimmychoo.com, google.com