ShoeTease's #11DaysofGiveaways Day 2 is a treat for your shoes! We're giving away not 1, but 2 multi-packs of Sizers shoe inserts for 5 lucky winners. Open to residents worldwide! You'll know how much I love these foamy little shoe accessories, that are easily placed into your shoe to make them fit better, from my Sizers shoe inserts review. Available in 3 sizes to fill your shoes 1/4, 1/2 and full size up, these will not only finally allow you to wear those too big shoes, but because you're getting two packs, it'll make a fabulous stocking stuffer for one of your shoe-loving friends!
Interested? Then what are you waiting for? Enter to win, after the jump!

Sizers is a great shoe accessory to have in your shoe closet, because you never know what can happen to your feet or shoes! Shoes can stretch out, feet can swell down & that could potentially leave you with lots of shoes that are waaay too big. Yes, the idea of buying a whole new shoe closet frightens me too (can you imagine the expense!?).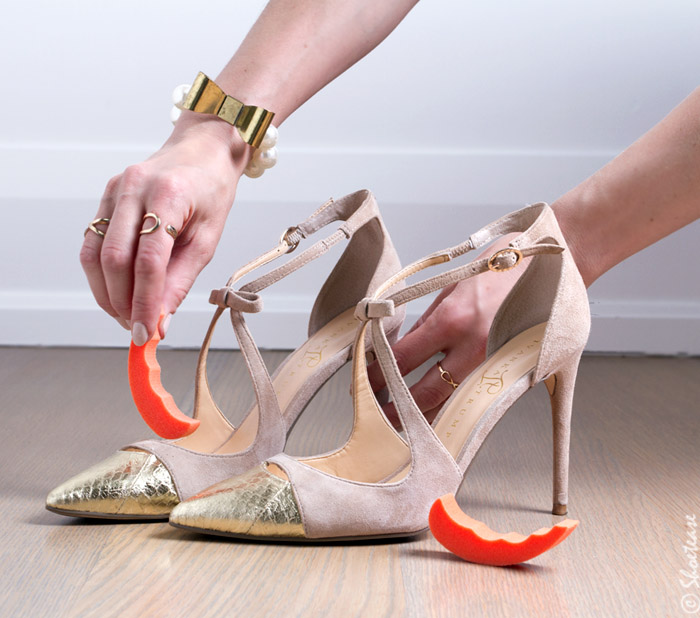 Interested in strutting in those no-longer-loose-shoes & making it OK to find that perfect shoe in the not-so-perfect size? We are too! As seen on the Today Show, Cosmopolitan, Marie Claire & countless other media outlets, jump on the Sizers bandwagon by entering our Rafflecopter giveaway, below, for your chance to win.
Sizers Shoe Inserts Giveaway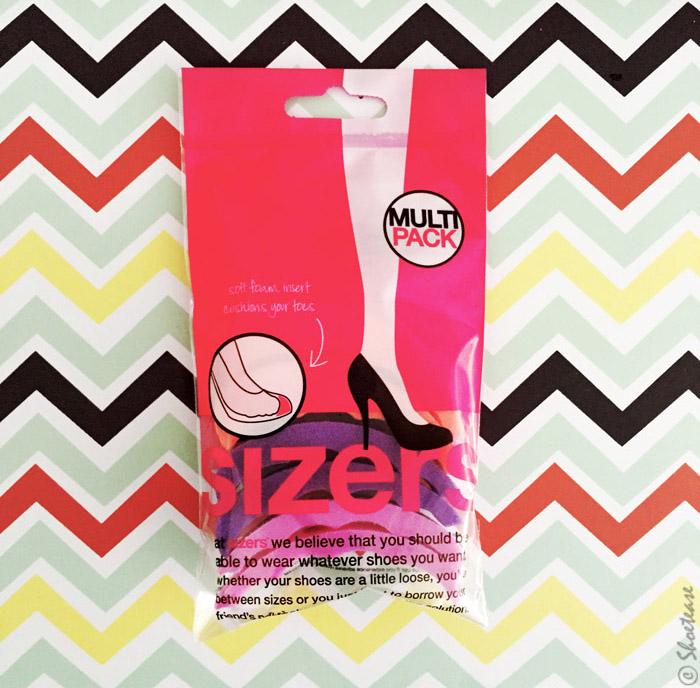 What you could Win:
5 winners will receive 2 packs of Sizers' multi-pack shoe insert cushions, each. That's like winning 6 packs!
Who can Enter:
Open worldwide. No restrictions on location, YAY 🙂
How to Enter:
It's easy! Enter by using the Rafflecopter widget below. Each entry has it's own entry value, to gain you more entries!
GOOD LUCK!
Giveaway Fine Print
Contest starts November 24, 2015 12AM EST and ends December 3, 2015 11:59 PM EST. Two multi-packs of Sizers' shoe inserts can be won by 5 winners. The winners will be announced at the end of the #11DaysofGiveaways series. The winner swill be randomly selected by Rafflecopter. Sizers will ship the prize to the winners. The Prize is non-transferrable & cannot be redeemed for cash value. Applicants must be over 12 years of age and can reside worldwide.
Next Giveaway —> Dixie Outlet Mall & Cominar Malls Giveaway: you could to win a $150 gift card to use at various malls in Ontario & Québec
Previous Giveaway <— Boottique Boot Caddy Giveaway: you could win 1 Double Decker Hanging Boot Organizer, including 12 boot hangers + 3 boot bags (Open to US & Canada)
xo Cristina