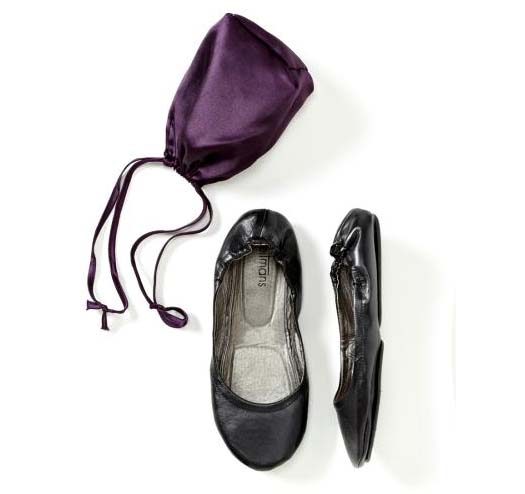 Not often are there shoe sales so discounted that you could literally pay for items with the change you find hidden in your couch! Here's a little gem from Canadian retailer Reitmans, who brings us these cute little black folding ballerina flats to stash in our purses for when the stiletto-going gets tough.  And guess how much…? $6.99 CND, baby! Yep, you read right.
So get your sore little (or big!) feet to your closest Reitmans' storefront or online store to purchase these folding flats for yourself or a friend. I'm sure you'll both be thankful 😉
Happy Saturday shopping!
xo ShoeTease