You may have caught on after reading my last Style Narcissism – New Teal Boots post, that I'm a fan of the color teal (you know, that not quite green, not quite blue but not really turquoise colour?!). It turns out that this penchant for teal is turning into a bit of an obsession, with many such-colored items creeping into my wardrobe & purse.
Above are some of my favourites, with details, below:
Clockwise from top left: Dress – French Connection; Earrings – DIY project; Wallet – DKNY, Headband – (?), Leggings – French Connection, Ankle Boots – Locale, Eyeliner – So There Jade by Mac, HTC Phone Case – @Telus, Watch – Vintage Cartier
I also have a sneaking suspicion that there may be more teal items (hopefully in the form of footwear!) invading my closet & handbag shortly. I've got my sights set on this Reed Krakoff Sandal the 2011 Cruise collection…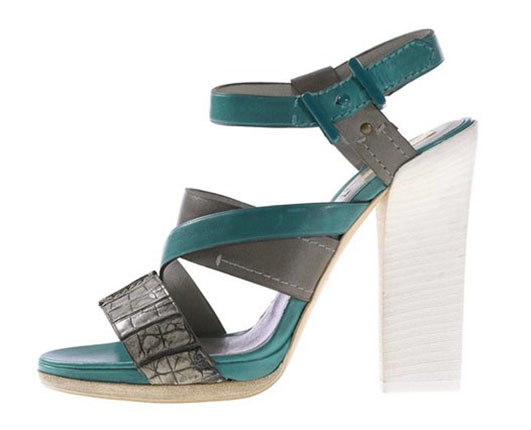 Picture Credit: WWD
…and this stunning boot by Maison Martin Margiela….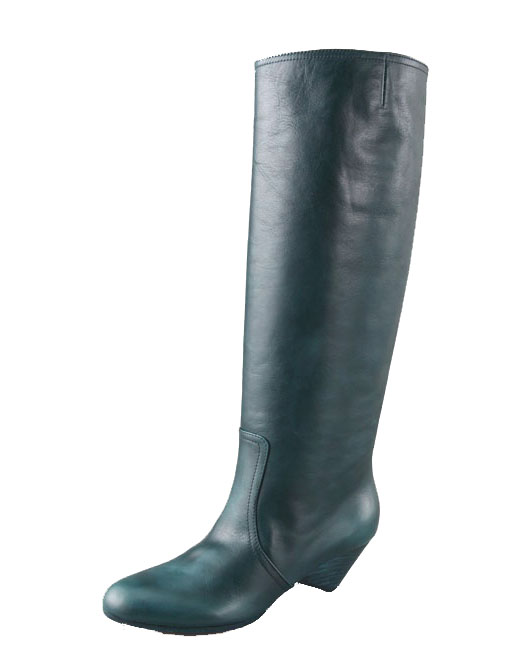 On sale at Shopbop.com
Any current colour obsessions?
xo ShoeTease