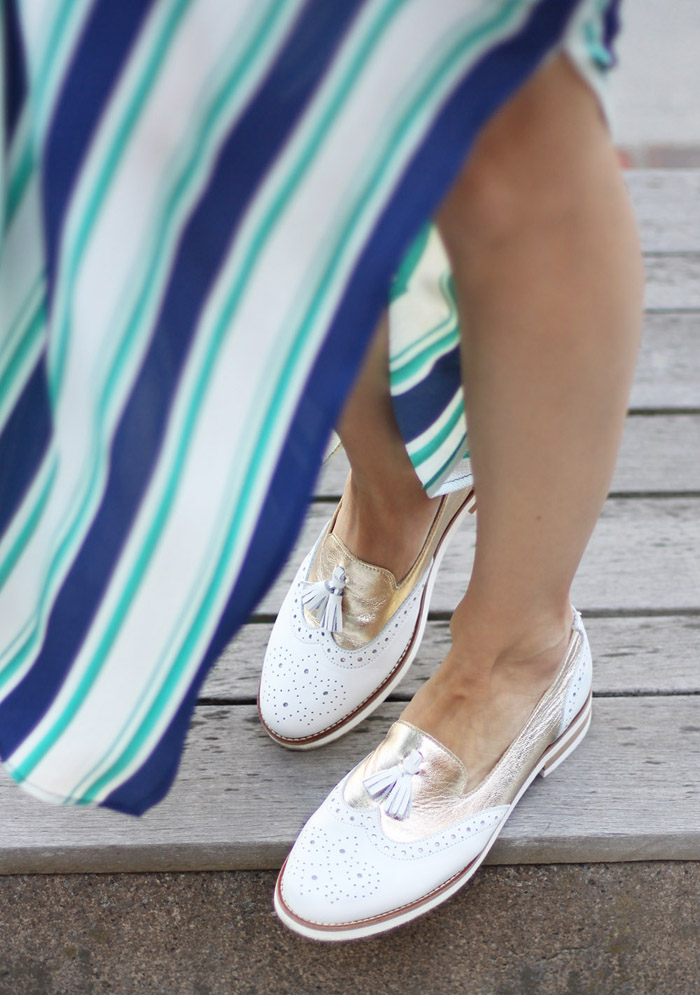 Gold & White Loafers with Green Vertical Striped Maxi Dress
It's a little embarrassing to admit that this is my very first maxi dress. I've never been drawn to buy one, mostly because as pretty as they are, they can be rather impractical: all that fabric & the likely need to hem them (I'm 5'5″ but they make 'em so long!).
And most importantly, they cover up your shoes.
Continue Reading »