To Love or Not to Love?! The Wedge Sneaker Trend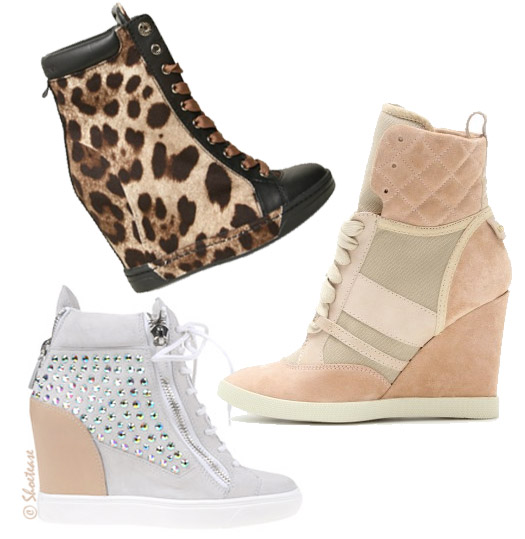 Top to bottom: Dolce & Gabbana, See by Chloe, Giuseppe Zanotti
A vast array of high-end designers have jumped the shoes-wagon & created quite the selection of (mostly) wrapped high-heeled wedge sneakers for Spring 2012. From sporty to edgy, zipped to velcro-wrapped, loud to subdued, there's pretty much a style for everyone this coming fashion season.
I'm partial to Giuseppe Zanotti's grey suede bedazzled pair, above & Ash's taupe/white sneaker, below. Nine West makes a pretty comparable pair for a fraction of the price of these haute styles too! Check 'em out -> here. However, I think this season's wedge sneaker is best worn under flared jeans to give a sneaky extra few inches to your legs

Now, the question is: will you love or lose this trend?!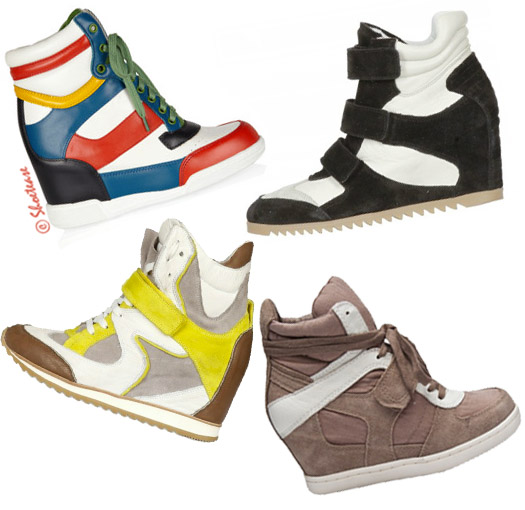 Clockwise from top left: Marc by Marc Jacobs, Bryan Blake, Elena Iachi, Ash
xo ShoeTease
about 2 days ago - No comments
It should come as no surprise that someone writing a shoe-based fashion blog has a bit of a shoe problem. If you follow ShoeTease at all on Instagram, Pinterest or Twitter, you'll already know that I also have a slight chocolate/cake/sugar/sweets issue. So to be confronted with a blend of my 2 biggest vices is a…
Comments are closed.