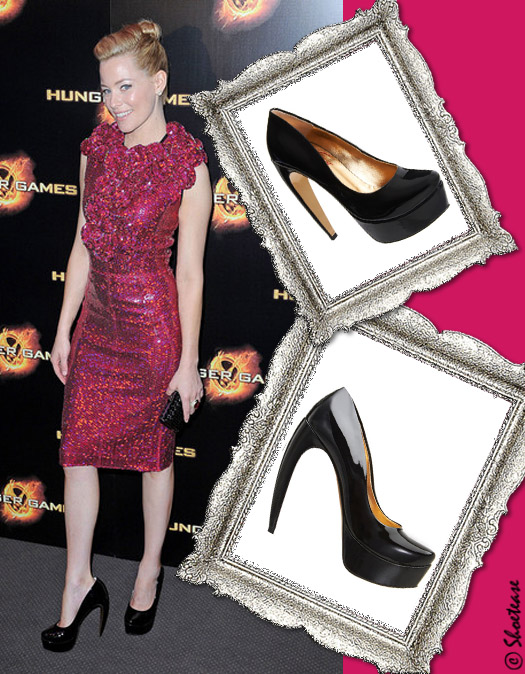 A little hazy from yesterday's St. Patrick's Day celebrations, are we?! Well, here to electrify your (potentially) dimmed senses is Elizabeth Banks' look, including a glitter-tastic Marc Jacobs' little pink dress & killer Walter Steiger curved-heel shoes. From hairdo to killer pumps, Elizabeth's Hunger Games appearance in Paris is by far the most stunning celebrity style of the week!
Love the sky-high Steiger platforms? They're available for $750 US at Barneys.com.
Have a stylish Sunday!
xo ShoeTease
Photo Credits: Zimbio.com, Barneys.com