Walter Steiger gets the Oscar Treatment from Victoria Beckham & Co.!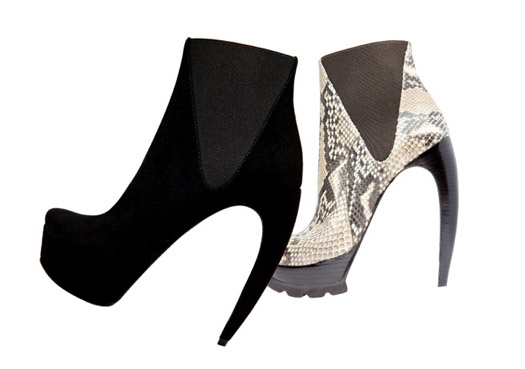 Victoria Beckham was seen with little baby Harper at LAX, wearing sky-high Walter Steiger "Oscar" curved heel ankle boots, also spotted recently on Linsey Lohan & fashion editor Anna Dello Russo.
I don't know about you, but I wouldn't have the guts to wear such extreme heels while carrying my 3 month old baby. But then again, I'm not obviously as coordinated as Victoria is, who I'm sure can run over hurdles in them! With the reinvented banana heel this season going strong, it's no surprise that this black Steiger bootie is being seen on celebrities' feet around the globe & apparently sold out online & in stores.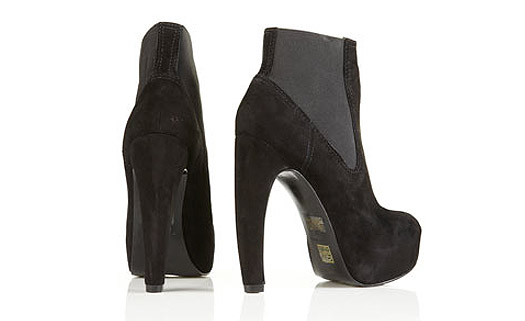 Like the look but don't feel like engaging in homicidal activities to get your feet into a pair? You can try "Pisa Banana" copycat shoe for $245 US at Topshop. Although the look is similar, it's completely missing the sleekness & flair of the original. But I'll just put it out there for you shoe crazies die-hards out there

Photo Credits: WalterSteiger, PopSugar, CoolSpotters
xo ShoeTease
No comments yet.
about 2 days ago - No comments
It should come as no surprise that someone writing a shoe-based fashion blog has a bit of a shoe problem. If you follow ShoeTease at all on Instagram, Pinterest or Twitter, you'll already know that I also have a slight chocolate/cake/sugar/sweets issue. So to be confronted with a blend of my 2 biggest vices is a…
Comments are closed.