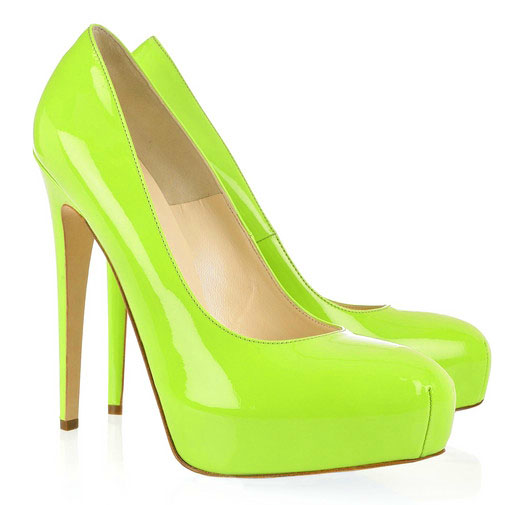 Photo Credit: netaporter.com
I'm starting to think my little shoe problem is a tad more severe than I originally figured.  I mean, really.  You'd think that after designing shoes, I'd get sick of footwear. Nope! It just made me want to design nicer shoes.  I presumed writing a shoe blog and posting day in & day out about shoes & pumps would finally sway my deep feelings of love for the often stiletto'd objects. But no, of course not.  Writing & discovering new shoes just makes me want more of them.
Maybe going cold-shoe turkey might be the only way to help me out of this lifelong shoe-obsession?  Hmm. Anyhow, I'm certain I'll be able quit whenever I want. I just don't happen to want to right now…is that so wrong?
So I take you to my most recent shoe obsession, although that's a bit of a lie: I've had my sights set on Brian Atwood's Maniac platform/stiletto/pump ever since I saw it with my own eyes at The Room at The Bay (also available at netaporter.com for those who can't make it to TO).  And yes, we've all seen & heard plenty about the Maniac pattern, but heck, this one's neon green, people!!! I drool over it every time I look at it,  but the price-tag's a little steep for my liking.
So to the kind, wonderful people at The Bay: if you're reading this, any possibility you could cut me a huge little ShoeTease deal? You know, like possibly trading in my soul for a pair in size 38.5? Let's talk! 😉
xo ShoeTease